WHAT'S BIG IN SMALL SCIENCE?
A Quarterly Newsletter of the National Nanotechnology Coordination Office (NNCO)
DIRECTOR'S CORNER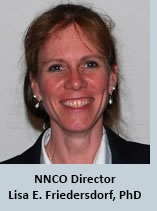 I often ask my podcast guests to first look back at past accomplishments in nanotechnology and then to possibilities for the future. Personally, I don't spend a lot of time thinking about the past—sure, I build on lessons learned—but I really like planning for the future. Many aspects of the 2021 NNI Strategic Plan do just that. The National Nanotechnology Challenges will mobilize the nanotechnology community to help address some of the most significant issues facing the world. Keep an eye out for upcoming meetings to begin building these efforts in areas such as preparing for future pandemics, combating climate change, and ensuring access to clean water.

Nanomanufacturing is an area where technical advances and the development of standards can help quite literally build the future. We've recently launched the U.S.-EU Nanomanufacturing Community of Research to provide a platform for researchers to collaboratively identify and address key needs through community-led activities and share resources and best practices. You are welcome to participate in and help grow this new community!

I always feel optimistic about the future when I have the opportunity to engage with students. The students in the NextTech Student Network are currently planning panels and activities for the annual Student Leaders Conference. Registration is now open, and I encourage the undergrads out there to sign up and get involved! There are also ongoing discussions of a network-wide contest in collaboration with the National Nanotechnology Coordinated Infrastructure, which should get the competitive juices flowing while providing access to facilities and a valuable educational experience.

In addition to planning for the future of the NNI with the implementation of the strategic plan, I am also planning for the future of the NNCO. We have launched a national search for the next Director as the end of my term is in sight. Please share broadly and help us fill this important (and fun!) position; there is still much work to be done.
NEWS FROM NNI AGENCIES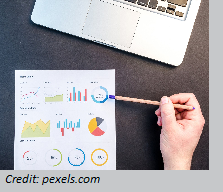 Stage 2 of DOE's Conductivity-enhanced materials for Affordable, Breakthrough Leapfrog Electric and thermal applications (CABLE) Conductor Manufacturing Prize is opening next month! In Stage 2, competitors will take their materials from concept to reality, producing a microscale sample of their material for evaluation by CABLE-Prize-approved testing labs. Up to six competitors will each win $200,000 in cash awards and $100,000 in noncash voucher support to work with a DOE national laboratory or other American-Made Challenges Network provider in Stage 3. Stage 2 is open beyond Stage 1 winners. New competitors, along with non-winners from Stage 1, are eligible to compete in Stage 2 of the prize. Follow the prize to receive updates about the Stage 2 launch and how to get involved.
On February 16, USDA's National Institute of Food and Agriculture (NIFA) announced that it has awarded nine Nanotechnology for Agriculture and Food Systems grants totaling $5.4 million to support nanotechnology-enabled solutions that improve agricultural and food production, food and nutrition security, sustainability, food safety, high-value-added products, and agricultural water. This Agriculture and Food Research Initiative program embraces a wide range of research opportunities facing agriculture and food systems to advance nanoscale science, engineering, and technology for addressing critical societal challenges.
NASA has selected eight university-led research proposals to study early-stage technologies relating to advanced materials, quantum communications, and more. Each selection received up to $650,000 in grants from NASA's Space Technology Research Grants program over up to three years. The projects selected in the "Advanced Materials for High-Voltage Power Transmission on the Moon" topic area propose nanomaterials for a variety of nanotechnology-enabled applications. These nanomaterials include multilayered copper-graphene conductors for high-voltage power transmission on the Moon and lightweight, multifunctional nanocomposites that can simultaneously act as an insulation and shielding layer for high-voltage lunar cables.
The following examples highlight recent nanotechnology research advances: Tiny, reusable sensing chip could lead to new point-of-care medical tests (funded by NSF and DOE); Intranasal flu vaccine with nanoparticles offers robust protection (funded by NIH); Nano-architected material refracts light backward; an important step toward creating photonic circuits (funded by DOD and DOE); Nanoparticle-formulated drug combination is effective in medulloblastoma, a pediatric brain tumor (funded by NIH and NSF); Polymer upcycling of common plastic adds toughness, recyclability to structural adhesives (funded by DOE); Nanotherapy offers new hope for the treatment of Type 1 diabetes (funded by NSF, DOE, and NIH); New color-coded test quickly reveals whether medical nanoparticles have successfully delivered their payload (funded by NSF and NIH); Engineered nanomaterial captures off-target cancer drug to prevent tissue damage (funded by NIH); Keep food fresh with this bacteria-killing packaging (funded in part by USDA, NSF, and DOE); With fuzzy nanoparticles, researchers reveal a way to design tougher ballistic materials (funded by NIST); Shrinking qubits for quantum computing with atom-thin materials (funded in part by NSF and DOD); A new approach to nanoparticles that stop internal bleeding (funded by DOD); Looking to space to cure osteoarthritis (funded by NIH and NASA); 'Dancing molecules' successfully repair severe spinal cord injuries (funded in part by NSF, NIH, DOE, and DOD); When graphene speaks, scientists can now listen (funded by DOD); Carbon nanotubes could help electronics withstand outer space's harsh conditions (funded by DOD).
NANOTECHNOLOGY COMMERCIALIZATION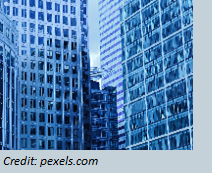 Commercialization of nanotechnology-enabled products continues to advance, with several recent developments from companies across the country. A company located in Salt Lake City, UT, has made a commercially available wetsuit incorporating graphene that provides enhanced thermal insulation and equalized heat distribution to the entire body. A San Jose, CA, company has developed a graphene-enhanced lithium-sulfur battery for electric vehicles. The battery has achieved a higher gravimetric energy density than traditional lithium-ion and solid-state technology. The company has been awarded an SBIR from DHS. A company based in Los Alamos, NM, has installed its electricity-generating windows in three locations. The installations of the quantum-dot-tinted glass with luminescent solar concentrator technology are in the company's headquarters, in a hotel, and at DOE's National Renewable Energy Lab in Golden, CO. The company has received five SBIR awards from DOE, NSF, and NASA. Another company, located in Cambridge, MA, has developed a platform technology based on viral nanoparticles that harness the potential of unique cell targeting for the treatment of cancer. The technology was discovered and developed in partnership with the National Cancer Institute. The nanoparticles demonstrate highly selective targeting of solid tumors and metastases while leaving normal epithelium untouched.
NANOTECHNOLOGY ENVIRONMENTAL, HEALTH, AND SAFETY (nanoEHS) IMPLICATIONS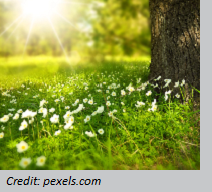 The "What We Know about NanoEHS" public webinar series continues. The series is focused on nanoEHS advancements in the 10 years since the publication of the 2011 NNI EHS Research Strategy. During the January 31 webinar, Fred Klaessig (Pennsylvania Bio Nano Systems), Stacey Harper (Oregon State University), Andrea Haase (German Federal Institute for Risk Assessment), and Robert Rallo (Pacific Northwest National Laboratory) described the contribution of nanoinformatics and modeling to nanoEHS assessments. A link to a recording of this webinar will be made available in the near future here.
On March 1, Anil Patri (FDA), Nora Savage (NSF), and Mark Wiesner (Duke University) will participate in a webinar on "What We Know about NanoEHS: Building International Bridges," which will be moderated by Treye Thomas (CPSC). You can register for this webinar here.
The 10th meeting of the U.S.-EU NanoEHS Communities of Research (CORs) will be held during the European Union's Nano-Week, June 20–24, in Limassol, Cyprus. The U.S.-EU NanoEHS CORs provide a platform for scientists to collaboratively identify and address key research questions about the potential environmental, health, and safety (EHS) implications of nanomaterials through community-led activities such as conference calls, webinars, publications, and annual in-person meetings.
STEM EDUCATION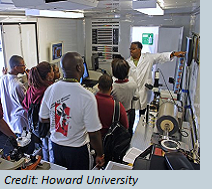 NextTech is an active and growing network of undergraduate student clubs and organizations, with a focus on nanotechnology and other emerging technologies. The University of Florida's NextTech student group, the Nanoscience and Nanotechnology Student Council, is hosting the NanoFlorida 2022 conference, which will be held on April 16–17. The University of South Florida's NextTech student group, the New Advancements in Nanotechnology Student Organization, is helping to organize the Global Nanobiotechnology Consortium, which will be held on April 23.

NextTech is currently planning for the 2022 Student Leaders Conference, and registration is now open! Click here for more information on how to apply to join the conference. Undergraduate students involved in a wide array of emerging science and technology activities are welcome to participate. Please contact Teresa Williams at twilliams@nnco.nano.gov to be part of the planning committee or to provide input on programming. The conference will be co-located with the TechConnect World Innovation Conference & Expo in National Harbor, MD (near Washington, DC), on June 13–15.

New for 2022! The NNCO-facilitated Teaching Nano & Emerging Technologies Network is launching a NanoEducators Quarterly Forum to provide teachers with opportunities for community building, ideas for classroom experiments, and engagement with nanotechnology researchers. The first event will be held on April 6 at 5:30 p.m. ET and will feature a walk-through of how to set up a solar-panel lab experiment. For more information, please contact Teresa Williams at: twilliams@nnco.nano.gov.
NANOTECHNOLOGY AND YOU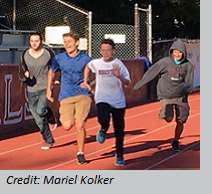 Every week, NNCO releases an episode from one of three podcast series, which consist of interviews between NNCO Director Lisa Friedersdorf and experts from the NNI community. Recently released podcast episodes are listed below:
Stories from the NNI episodes are conversations with experts from the NNI community who share their perspectives on advances that have been made and future prospects for nanotechnology. Recent episodes feature Jo Anne Shatkin (Vireo Advisors), Xia Hong (University of Nebraska-Lincoln), Jeff Blackburn (National Renewable Energy Laboratory), Peter Kazarinoff (Portland Community College), and Sherine Obare (Joint School of Nanoscience and Nanoengineering).
Nano Matters episodes explore specific nanotechnology topics for a broad audience. Recent episodes feature Alexis Carpenter (Triad Growth Partners + AxNano), Juan Pablo Giraldo (University of California, Riverside), Xia Hong (University of Nebraska-Lincoln), and Ange-Therese Akono (Northwestern University).
NNCO IN THE COMMUNITY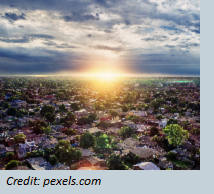 NNCO Director Lisa Friedersdorf gave an overview of the NNI at the November 29, 2021, virtual meeting of the President's Council of Advisors on Science and Technology (PCAST) to inform the Council's Congressionally mandated assessment of the initiative.
NNCO contract staff member Maria Fernanda Campa attended the Defense Advanced Research Projects Agency (DARPA) Atmospheric Water Extraction (AWE) Virtual Principal Investigators' Meeting on December 7–8, 2021. The event featured technology presentations by the six funded teams, highlighting the role of nanotechnology in many of the projects.
Friedersdorf, NNCO Deputy Director Stacey Standridge, and NNCO contract staff members attended the 2021 NSF Nanoscale Science & Engineering Grantee's Conference, which was held virtually on December 7–8, 2021. This year's conference was focused on nanomanufacturing, with themes Nanotechnology Foundation for Emerging Science and Technology (Day 1) and Nanomanufacturing for Tomorrow (Day 2). The workshop presentations and posters are available on the conference website.
On December 13–15, 2021, NNCO leadership and staff members attended a virtual workshop on "Nanoplastics in Marine Debris," which was sponsored by the Asia-Pacific Economic Cooperation (APEC) Oceans and Fisheries Working Group. The purpose of the workshop was to facilitate the creation of an APEC-wide community dedicated to understanding and addressing the problems associated with microplastics and nanoplastics in marine debris.
Friedersdorf and Standridge virtually attended the 14th Nanotech Association Conference (a hybrid meeting held in conjunction with nano tech 2022 in Tokyo, Japan) on January 26. Friedersdorf provided an update on the NNI and the 2021 NNI Strategic Plan.
UPCOMING EVENTS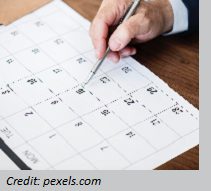 March 1, 2022
NanoEHS Webinar – What We Know About NanoEHS: Building International Bridges
April 4–8, 2022: Virtual
First US-North Africa Conference on Nanotechnology Convergence for Sustainable Energy, Health, and Environment
April 6, 2022: Virtual
NanoEducators Quarterly Forum
April 16–17, 2022: Gainesville, FL
NanoFlorida 2022 (hosted by the University of Florida's NextTech student group, the Nanoscience and Nanotechnology Student Council)
April 22–24, 2022: Tampa, FL
Global Nanobiotechnology Consortium (hosted in part by the University of South Florida's NextTech student group, the New Advancements in Nanotechnology Student Organization)
June 13–15, 2022: National Harbor, MD
Student Leaders Conference – TechConnect World Innovation Conference & Expo
June 20–24, 2022: Limassol, Cyprus
U.S.-EU NanoEHS Communities of Research – Nano-Week

www.nano.gov | info@nnco.nano.gov
Click here to subscribe to our newsletter.
Click here to unsubscribe.