WHAT'S BIG IN SMALL SCIENCE?
A Quarterly Newsletter of the National Nanotechnology Coordination Office (NNCO)
DIRECTOR'S CORNER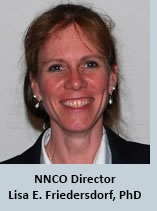 I am fortunate to live in a region with beautiful springtime transitions. I enjoy watching the early buds on the trees, and a crocus here and there transition to splashes of bright yellow forsythia and a wide variety of flowering trees, especially redbuds and dogwoods—until POP, everything is all of the sudden green! Somehow it always gives me a sense of hope and excitement and possibilities. I feel the same way about the NNI. It is such an exciting time for the initiative! There is renewed energy in the community, and as we begin to implement the new strategic plan, the possibilities are truly inspiring. In particular, please stay tuned on potential National Nanotechnology Challenges, which will require your involvement to have the greatest impact. How can we work together to help address climate change, prepare for future pandemics, and ensure access to clean water and safe food for all? Nanotechnology has an important role to play in each of these national priorities. It will take focused efforts and collaboration to make a difference in these difficult areas, but the nanotechnology community has proven (throughout the current pandemic, for example) that it can use small science to have a big impact.

It is also a time of transition here at the NNCO. Dr. Stacey Standridge, my deputy director, colleague, friend, and partner in scheming new ideas, has transitioned to a position in the international office at NSF. I want to acknowledge and celebrate her invaluable contributions to the office and the entire nanotechnology community during her many years at NNCO. She is already deeply missed! As the semester comes to a close, it is also a time of transition for students. While some students are graduating and entering the next season of their careers, others are looking forward to internships, research projects, or a little time to regroup over the summer. We had a fabulous meeting with the NextTech Student Network earlier this week, and several new groups joined the discussion. The students are planning a number of exciting activities for the coming year, including the programming for the annual Student Leaders Conference. (Registration closes Monday, May 16th!) Please encourage your students to get involved. I am always energized when I have the opportunity to engage with these amazing students. Like springtime, their energy and ideas bring a brightness and hope for the positive impact on the world they will surely have.
NEWS FROM NNI AGENCIES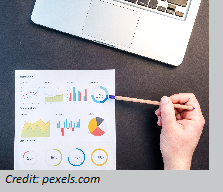 Stage 2 of the U.S. Department of Energy's (DOE) Conductivity-enhanced materials for Affordable, Breakthrough Leapfrog Electric and thermal applications (CABLE) Conductor Manufacturing Prize launched on April 21, 2022, and is open to any eligible entity, regardless of whether they competed in Stage 1. In Stage 2, competitors will take their materials from nanoscale concept to microscale reality by producing a sample of their material for conductivity testing by prize-approved labs. Up to six competitors will each win $200,000 in cash awards and $100,000 in non-cash voucher support to work with a DOE national laboratory or other American-Made Challenges network provider in Stage 3. Winning materials will help reach Biden Administration greenhouse gas reduction goals by increasing the efficiency of electricity use and hastening the conversion to a clean energy economy. Submissions will close in September 2022. You can follow the prize to receive updates about the Stage 2 launch.
The following examples highlight recent nanotechnology research advances: Graphene gets enhanced by flashing (funded by DOD and DOE); Engineers develop a stretchable display that could revolutionize how humans interact with electronics (funded in part by DOE and NSF); Turning any camera into a polarization camera (funded by NSF, DOD, and NASA); Graphene sensor rapidly detects opioid metabolites in wastewater (funded by the NIH, NSF, and DOD); A new, inexpensive catalyst speeds the production of oxygen from water (funded in part by DOE and NSF); More sensitive X-ray imaging (funded by DOD); Targeting gene therapy directly into the lungs with lipid-based nanoparticles (funded in part by NIH); With a little help, new optical material assembles itself (funded by DOE and NSF); Tiny, reusable sensing chip could lead to new point-of-care medical tests (funded by DOE and NSF); Simple, inexpensive, fast and accurate nano-sensors pinpoint infectious diseases (funded by NIH and NSF); Intranasal flu vaccine with nanoparticles offers robust protection (funded by NIH); Giving the cold shoulder to crunchy ice cream – with a dash of cellulose (funded by USDA).
NANOTECHNOLOGY COMMERCIALIZATION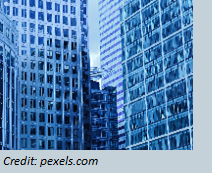 A new episode from the Nanotechnology Entrepreneurship Network (NEN) podcast series was released on May 2. This episode features a conversation between NNCO Director Lisa Friedersdorf and Jason Hartlove, CEO of Nanosys, a company that manufactures quantum dots for displays and other applications. Mr. Hartlove describes the technology development pathway that Nanosys followed to commercialize quantum dots for display applications.
Commercialization of nanotechnology-enabled products continues to advance, with several recent announcements from companies across the country. A company located in Knoxville, TN, has developed a novel technology that offers permanent storage of carbon dioxide emissions into solid carbon materials that are used as inputs into materials and everyday devices. The company has received three SBIR awards from NSF, DOE, and DOD related to battery electrolytes and carbon nanotube manufacturing. A Milpitas, CA, company announced that its smart windows have been installed in every room at a new high-tech hotel in Orlando, FL. The guest rooms have floor-to-ceiling smart windows that use artificial intelligence to adjust automatically in response to outdoor conditions without the need for blinds. Another company, located in Skokie, IL, announced that Northwestern University and the Toyota Research Institute have successfully used the company's technology to accurately predict the properties of novel and previously unknown materials for applications in the clean energy, chemical, and automotive industries. The company's megalibrary technology creates over 200 million positionally encoded and different-by-design nanomaterials on a 2 x 2 cm chip, becoming the foundation for datasets of a size and quality not previously achieved in materials science.
NANOTECHNOLOGY ENVIRONMENTAL, HEALTH, AND SAFETY (nanoEHS) IMPLICATIONS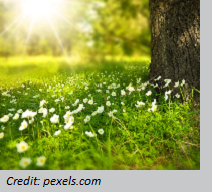 The "What We Know about NanoEHS" series continued with a webinar on March 1 that highlighted the impact of the NNI's international collaborations in providing tools, methods, and innovations in nanoEHS research. Mark Wiesner (Duke University) joined members of the interagency community in featuring key accomplishments of the NNI's international connections. The panel noted how important international cooperation was in delivering robust science in support of environmental health and safety, highlighting the formation of successful collaborations regardless of differences in national regulatory frameworks. Recordings of past NanoEHS webinars are available (or will be soon) on Nano.gov under "Technical Webinars".

The 10th meeting of the U.S.-EU NanoEHS Communities of Research (CORs) will be held during the European Union's Nano-Week (June 20–24), in Limassol, Cyprus. In addition to program updates from the United States and Europe, the two-day U.S.-EU meeting (June 22–23) seeks to reset the NanoEHS CORs in the evolving nanotechnology landscape and reintroduce them to the broader nanosafety community. Through a mix of plenary and breakout sessions, presentations and discussions over the two days will highlight the impact of nearly two decades of nanoEHS research on current and emerging environmental and safety questions. Registration details will be available on the U.S.-EU CORs webpage.
STEM EDUCATION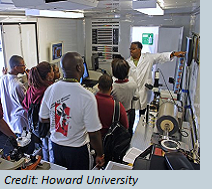 NextTech is an active and growing network of undergraduate student clubs and organizations, with a focus on nanotechnology and other emerging technologies. The University of Florida's NextTech student group, the Nanoscience and Nanotechnology Student Council, hosted the NanoFlorida 2022 conference on April 16–17. The University of South Florida's NextTech student group, the New Advancements in Nanotechnology Student Organization, helped to organize the Global Nanobiotechnology Consortium, which was held on April 23. NNCO Director Lisa Friedersdorf was pleased to have the opportunity to provide presentations at each of these meetings.
NextTech is currently planning for the 2022 Student Leaders Conference; registration is open until May 16th. The conference will be co-located with the TechConnect World Innovation Conference & Expo in National Harbor, MD (near Washington, DC), on June 13–15. Click here for more information on how to apply to join the conference. Undergraduate students involved in a wide array of emerging science and technology activities are welcome to participate. Students interested in being part of the planning committee or providing input on the program are encouraged to reach out to nanoed@nnco.nano.gov!
NNCO Deputy Director Stacey Standridge attended the annual National Science Teaching Association conference in Houston, TX, on March 31–April 3 to engage with teachers and share information and resources in support of their classroom efforts.
New for 2022! The Teaching Nano & Emerging Technologies Network is launching a NanoEducators Quarterly Forum to provide teachers with opportunities for community building, ideas for classroom experiments, and engagement with nanotechnology researchers. The first event was held on April 6 and featured a walk-through of how to set up a solar-panel lab experiment by New Jersey high school teacher Mariel Kolker. Join the community to participate in short informational talks with nanoscience teachers, discussions about cutting-edge nanoscience topics, and informal, potluck-style resource sharing. Future events are planned for September 2022, November 2022, and January 2023. Click here to join the discussion and be added to the mailing list. For more information, please NNCO staff at: nanoed@nnco.nano.gov.
NANOTECHNOLOGY AND YOU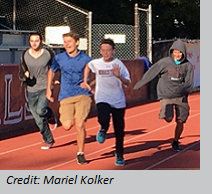 Every week, NNCO releases an episode from one of three podcast series, which consist of interviews between NNCO Director Lisa Friedersdorf and experts from the NNI community. Recently released podcast episodes are listed below:

Stories from the NNI episodes are conversations with experts from the NNI community who share their perspectives on advances that have been made and future prospects for nanotechnology. Recent episodes feature Tod Pascal (University of California, San Diego), Erin Lavik (University of Maryland, Baltimore County), Delia Milliron (University of Texas at Austin), Jen Dionne (Stanford University), and Beth Stadler (University of Minnesota).

Nano Matters episodes explore specific nanotechnology topics for a broad audience. Recent episodes feature Beth Stadler (University of Minnesota), Nanshu Lu (University of Texas at Austin), Thomas Epps, III (University of Delaware), and Chinedum Osuji (University of Pennsylvania).

The Nano Entrepreneurship Network (NEN) podcast highlights best practices, resources, and advice from nanotechnology entrepreneurs and those who support them. The most recent episode features Jason Hartlove, CEO and President of Nanosys.
NNCO IN THE COMMUNITY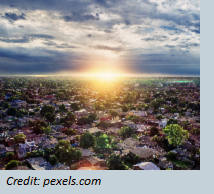 NNCO Deputy Director Stacey Standridge attended the Sensors Summit 2022 on March 2–3 in La Jolla, CA. This annual meeting focused on sensor technologies for healthcare applications and featured three parallel tracks on hardware, data, and commercialization.
The next EU-U.S. NanoEHS CORs workshop (June 20–22) will take place in conjunction with the NanoSafety Cluster's Nano-Week 2022 Conference (June 20–24) in Cyprus.
UPCOMING EVENTS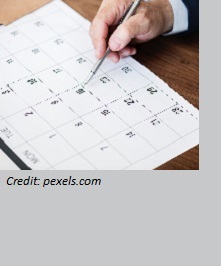 May 17, 2022
CABLE Prize Informational Webinar
June 13–15, 2022: National Harbor, MD
Student Leaders Conference – TechConnect World Innovation Conference & Expo
June 7, 2022: Ithaca, NY
Cornell NanoScale Science and Technology Facility (CNF) Short Course: Technology & Characterization at the Nanoscale (TCN)
June 20–24, 2022: Limassol, Cyprus
U.S.-EU NanoEHS Communities of Research & EU Nano-Week
August 9, 2022: Louisville, KY
National Nanotechnology Coordinated Infrastructure (NNCI) Nano + Additive Manufacturing Summit

www.nano.gov | info@nnco.nano.gov
Click here to subscribe to our newsletter.
Click here to unsubscribe.