WHAT'S BIG IN SMALL SCIENCE?
A Quarterly Newsletter of the National Nanotechnology Coordination Office (NNCO)
DIRECTOR'S CORNER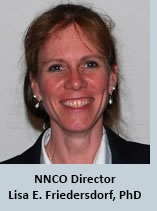 It's been a busy fall at the NNCO. Along with so many of you, we celebrated National Nanotechnology Day on October 9th. Many people used the hashtag #NationalNanoDay, with over 9 million Twitter impressions! We also saw participation in many regions of the world including North and South America, Europe, the Caribbean, and Asia. We're excited to see this annual celebration to raise awareness of nanotechnology continue to grow. This year was extra special with a White House announcement and release of the 2021 National Nanotechnology Initiative Strategic Plan. Thanks to everyone who contributed over the past year and a half to its development. I'm really looking forward to working with you to put this plan into action.
This fall has been a busy travel season, too, with both virtual and in-person meetings and conferences. Immediately following the release of the strategic plan, I had the pleasure of attending two in-person conferences for the first time since the shut downs early in 2020. In addition to presenting on the new plan, I was able to talk to many small companies and hear about their businesses and impacts of the pandemic over the past couple of years. I was interested to hear how companies quickly adapted to the changing conditions, and many indicated that the need to stay ultra-focused on core needs resulted in positive outcomes. I was also excited to see many colleagues share highlights of the significant contributions to the pandemic response made by the nanotechnology community, and learn from technical sessions—I found a session at the intersection of nanotechnology and quantum science of particular interest. I enjoyed the speakers' examples and analogies to explain quantum states. I will certainly be adding them to my communications toolbox.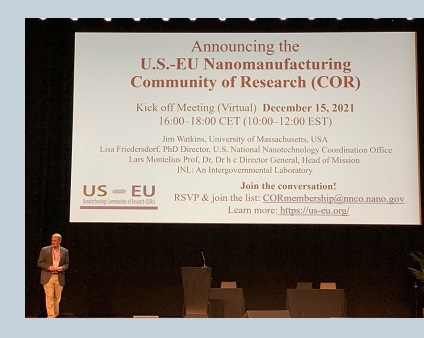 Although I wasn't able to be there in person, I am excited that we have launched the newest U.S.-EU Community of Research in Nanomanufacturing. Thanks to Jim Watkins for making the trip to Malmo, Sweden and making the announcement at TechConnect Europe. The first meeting will be held on December 15th; keep an eye on Nano.gov for more information, or reach out to join the conversation.
One of my favorite fall events is the National Nanotechnology Coordinated Infrastructure (NNCI) annual meeting. I'm always impressed with the activities of this network of user facilities. The NNCI plays a critical role in the R&D community by providing access to instrumentation and equipment and enabling many researchers and companies to do work they would otherwise not be able to do. The NSF nanotechnology user networks have long been a gem in the NNI portfolio, but it has become clear how important this program is to other areas as well—including for quantum science and R&D related to microelectronics and semiconductors. This year it was even more apparent that the impact of the NNCI goes way beyond access to instrumentation. The efforts of the individual sites are leveraged and amplified by network connections in focus areas including education and outreach, innovation and entrepreneurship, computation, and societal and ethical implications, providing opportunities across the entire Nation. The NNCI has also established research communities on the topics of nanotechnology convergence, nano earth systems, nano-enabled internet of things, transform quantum, and understanding the rules of life. I encourage you to get involved! More information is available in NNCI's comprehensive annual report.
And of course, I always love engaging with students at the annual Student Leaders Conference (SLC). This year it was fantastic to meet in person many of the students who have virtually participated in the NextTech Student Network during the pandemic. It was great to see the excitement of the students as they learned from the experts on SLC panels and took in the rich discussions during the technical sessions. They also had the opportunity to present their research in a poster session and build their professional networks. Once again, I was overwhelmed by the touching emails following the event expressing how the experience was life-changing. I am also thrilled that the event seeded the formation of new and rekindled some dormant student groups. We remain devoted to nurturing this network and supporting undergraduates. Please reach out for more information on how to get your school connected.
I have some observations from all of these and other engagements over the past few months. The nanotechnology community is vibrant and strong—and anxious to get back together and contribute to the R&D ecosystem, the economy, and challenges facing the country and the world. One of the exciting developments I have noticed within the community is self-assembly in several areas. Fifteen years ago, there were many regional, state, and local efforts, most established from the top down (including the Virginia Nano Initiative that I led in the mid-2000s). While most of these efforts transitioned as the buzz of nanotechnology quieted down, we are seeing a resurgence of regional efforts forming from the ground up. I am especially excited by these grass-roots efforts of nanotechnology-focused researchers and developers that are coming together to leverage resources and expertise and look forward to connecting them with the national initiative. We are also observing self-assembly in the business community, and I look forward to seeing how these efforts unfold.
As we move into the holiday season, and perhaps assemble with others, I wish you safe travels and warm thoughts. It has been a very difficult couple of years, but the nanotechnology community has come together and made a tremendous difference, and although we are not entirely through the woods, the future is bright. I am eternally optimistic and know we can build on lessons learned and together can have a positive impact on the world. To that end, if you haven't done so, please check out the NNI Strategic Plan and keep an eye out for more information on the National Nanotechnology Challenges. We will need your help.
NEWS FROM NNI AGENCIES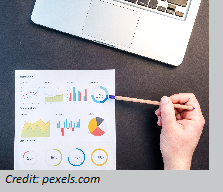 On Oct. 8, the NNI released the 2021 National Nanotechnology Initiative (NNI) Strategic Plan, which outlines goals, objectives, and actions for the initiative over the next five years. In this document, the NNI introduces new mechanisms to deliberately connect and support the entire nanotechnology research and development ecosystem. In addition to continued focus on advancing new discoveries, the NNI outlines plans to better facilitate the translation of these discoveries by supporting the entire technology development pathway.

On Aug. 25, DOE announced $54 million in funding for 10 new projects led by DOE National Laboratories to increase energy efficiency in microelectronics design and production, which will likely include substantial nanoscience/nanotechnology content.

On Sept. 30, NSF awarded $31.5 million for 22 new research and seed projects—half of which are related to nanotechnology—through its Future Manufacturing Program. These awards will allow scientists and engineers to advance research in the emerging areas of biomanufacturing, cyber manufacturing, and eco manufacturing.

On Oct. 8, DOE's Office of Energy Efficiency and Renewable Energy announced 10 teams as Stage 1 winners of the Conductivity-enhanced materials for Affordable, Breakthrough Leapfrog Electric and thermal applications (CABLE) Conductor Manufacturing Prize. Stage 1 competitors submitted breakthrough concepts for more conductive (and affordable) materials that could be used for both electrical and thermal (heat-based) energy applications. Hear from the 10 winning teams, many of which are using nanotechnology to develop and manufacture new, affordable conductivity-enhanced materials. The CABLE Prize is currently preparing for Stage 2, which is now expected to launch in March 2022 and will be open to new applicants and teams that previously competed in Stage 1. During Stage 2, competitors will take their materials from concept to reality, producing at least 1 gram for evaluation by CABLE Prize-approved testing labs. To help shape Stage 2, the National Renewable Energy Lab is requesting stakeholder feedback on documentation, testing requirements, and specifications, as well as potential sources for the testing itself.

The following examples highlight recent nanotechnology research advances: Carbon nanotubes could help electronics withstand outer space's harsh conditions (funded by DOD); Cellulose nanofibrils take charge in solid-state batteries (funded by NIST, DOD, NSF, and DOE); Plants as mRNA factories for edible vaccines (funded by NSF); Implanted atoms create unique electrical IDs that distinguish bona fide devices from forgeries (funded by NIST); How a plant virus could protect your lungs from metastatic cancer (funded by NIH); Artificial brain networks simulated with new quantum materials (funded by DOE); Atomistic simulations and AI-based findings shed light on nanoscale therapeutics and new brain sensors (funded by USDA, NSF, NIH, and DOD); Flexible carbon nanotube fibers woven into clothing gather accurate EKG, heart rate (funded by DOD and DOE); Researchers develop novel analog processor for high-performance computing (funded by NSF); Woven nanotube fibers turn heat into power (funded by NSF, DOE, DOD); Using graphene foam to filter toxins from drinking water (funded by DOD and DOE); New treatment uses reverse vaccination to teach immune system not to attack life-saving drugs (funded by NIH); Tiny bubbles: Treating asthma with gene-silencing nanocapsules (funded by NIH).
NANOTECHNOLOGY COMMERCIALIZATION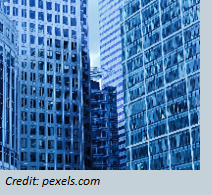 New episodes from the Nanotechnology Entrepreneurship Network (NEN) podcast series have been released. In one episode, released on Sept. 27, Alexis Carpenter, Chief Scientist at Triad Growth Partners + AxNano, shares her perspectives on effective ways to transition environmental remediation nanotechnologies from the lab to the real world. In another episode, released on Nov. 8, Rui Jing Jiang, Co-Founder, CEO, and Director of Avisi Technologies, discusses how she started this company to develop a nanotechnology-based medical device to treat glaucoma.
Commercialization of nanotechnology-enabled products continues to advance, with several recent announcements from companies across the country. For example, a company located in Akron, OH, has launched a line of graphene-enhanced bicycle racing tires. The tires weigh approximately 27% less than traditional tires and, per the company, offer a 10% rolling efficiency improvement over its previous tire. A San Francisco, CA, company is developing a wearable sensor to continuously monitor glucose without needles. A company based in New York, NY, announced FDA approval for its cloth-based nanosensor technology that can continuously monitor complex biological systems, such as the human heart. Other recent announcements have highlighted continued progress in stain-resistant paints and in batteries.
NANOTECHNOLOGY ENVIRONMENTAL, HEALTH, AND SAFETY (nanoEHS) IMPLICATIONS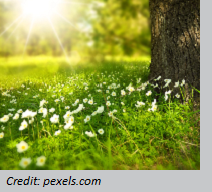 The 2021 NanoEHS webinar series continues to focus on raising awareness of the state of the science and advancements in understanding EHS behavior of nanomaterials in the 10 years since the publication of the 2011 NNI EHS Research Strategy. On Sept. 22, Jo Anne Shatkin (Vireo Advisors), Wendel Wohlleben (BASF), and Vincent Hackley (NIST) explored the impact of advances in nanomaterial measurement and characterization on the safe and responsible development of #nanotechnology. A link to a recording of this webinar is available here.
A webinar on Nov. 16 featured Rick Canady (NeutralScience L3c), Igor Linkov (U.S. Army), Paul Schulte (NIOSH), and Mary Schubauer-Berigan (IARC/WHO). The panelists described advances related to the assessment and management of potential risks associated with nanotechnology and key challenges remaining. The webinar archive will be posted here.
STEM EDUCATION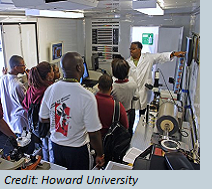 The NextTech Student Network is an active and growing network of undergraduate student clubs and organizations with a focus on nanotechnology and other emerging technologies. NextTech kicked off the semester with a successful 2021 Emerging Technologies Student Leaders Conference (SLC)! The event was co-located with the TechConnect Innovation Conference and Expo and the annual SBIR/STTR conference in National Harbor, MD, on Oct. 18–20. Students participated in several targeted sessions, including career and entrepreneurship panels. During the poster session and at other networking opportunities, students were able to discuss and receive feedback on their research and entrepreneurship ideas and to meet with potential graduate school advisors and mentors. They also had the opportunity to attend all the co-located events and scientific programming and explore potential internship opportunities. Encourage your students to get involved in NextTech! For more information, please contact Maria Fernanda Campa at: mcampa@nnco.nano.gov. 
K–12 teachers: There is a vast array of classroom-ready nanotechnology resources, including NanoHub and resources for educators from NNCI. For more information about resources, please contact nanoed@nnco.nano.gov. If you are interested in free brochures for your classroom, please contact us.
NANOTECHNOLOGY AND YOU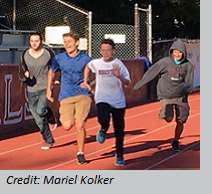 In its sixth year, National Nanotechnology Day (NND) was held on and around Saturday, Oct. 9, to help raise awareness of nanotechnology, how it is currently used in products that enrich our daily lives, and the challenges and opportunities nanotechnology holds for the future. At least 90 organizations actively participated in the 2021 NND celebration, including Federal agencies, technical and professional societies, NNI-funded research centers and user facilities, universities, private companies, and international organizations. Activities included webinars, videos, image contests, publication of nanotechnology content online, and extensive social media engagement, which was amplified through NNI Twitter and LinkedIn. More than 700 unique Twitter users tweeted and retweeted about NND by using #NationalNanoDay, generating 9.23 million impressions. Also, on Oct. 9, Scientific American published an opinion article about nanotechnology and the NNI authored by Chad Mirkin, Director of the International Institute for Nanotechnology at Northwestern University: A Big Bet on Nanotechnology Has Paid Off.  
Every week, NNCO releases an episode from one of three podcast series, which consist of interviews between NNCO Director Lisa Friedersdorf and experts from the NNI community. Recently released podcast episodes are listed below:

Stories from the NNI episodes are conversations with experts from the NNI community who share their perspectives on advances that have been made and future prospects for nanotechnology. Recent episodes feature Ange-Therese Akono (Northwestern University), David Muller (Cornell University), Heather Clark (Northeastern University), and Scott VanEpps (University of Michigan).

Nano Matters episodes explore specific nanotechnology topics for a broad audience. Recent episodes feature Jeff Blackburn (National Renewable Energy Laboratory), Jim Schuck (Columbia University), Adam Rondinone (U.S. Department of Energy's Center for Integrated Nanotechnologies), and Vinayak Dravid (Northwestern University).

Nano Entrepreneurship Network (NEN) podcast episodes highlight best practices, resources, and advice from nanotechnology entrepreneurs and those who support them. Recent episodes feature Alexis Carpenter, Chief Scientist at Triad Growth Partners + AxNano, and Rui Jing Jiang, Co-Founder, CEO, and Director of Avisi Technologies.
NNCO IN THE COMMUNITY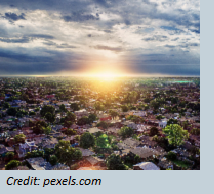 NNCO Director Lisa Friedersdorf and NNCO contract staff member Maria Fernanda Campa presented at the San Diego Nanotechnology Infrastructure (SDNI)-National Nanotechnology Coordinated Infrastructure (NNCI) Annual Education Symposium, which was held on Sept. 25–26. The theme of this event was "How to optimize our knowledge management strategies to ensure streamlining and sustainability of K–12 nanotechnology education."
On Oct. 6–7, Friedersdorf, NNCO Deputy Director Stacey Standridge, and NNCO contract staff member Jaclyn Kellon attended the USDA National Institute of Food and Agriculture's Nanotechnology Grantees Meeting, in which scientists funded by NIFA presented recent research results on the application of nanotechnology in food and agriculture.
In celebration of National Nanotechnology Day, Friedersdorf presented at the NanoImpacts Conference hosted by the North Carolina A&T State University (NC A&T SU) and University of North Carolina at Greensboro (UNCG) Joint School for Nanoscience and Nanotechnology on Oct. 8. The symposium was entitled "Emerging Nano-Inspired Research and Technologies."
To promote awareness of the strategic plan, Friedersdorf provided a keynote presentation and chaired a panel at The Nanotechnology Show (part of The Advanced Materials Show), held on Oct. 13–14. Topics discussed during the panel included partnerships, strategies for intellectual property, financing, qualification testing, government funding, supply chains, and building an effective team. The two-day in-person event also provided an opportunity to meet with a wide variety of nanotechnology companies.
On Oct. 18–21, Friedersdorf, Standridge, and NNCO contract staff members Maria Fernanda Campa, Geoff Holdridge, and Jaclyn Kellon attended the TechConnect World Innovation Conference and Expo. Friedersdorf introduced the 2021 NNI Strategic Plan and discussed future directions for the NNI and the potential of nanotechnology to address global challenges.
On Oct. 20–21, NNCO contract staff members Campa and Rhema Bjorkland attended the 2021 Annual National Cancer Institute Alliance for Nanotechnology in Cancer PI meeting. The purpose of the meeting was to enable Alliance investigators and collaborators to present recent research results and discuss emerging opportunities in cancer nanotechnology.
The National Nanotechnology Coordinated Infrastructure annual meeting, hosted by Northwestern's Soft and Hybrid Nanotechnology Experimental (SHyNE) Resource on Nov. 1–3, was another opportunity for Friedersdorf to engage with the community and highlight features of the new NNI Strategic Plan.
UPCOMING EVENTS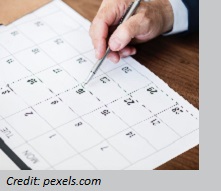 Dec. 7–8, 2021
NSF Nanoscale Science and Engineering Grantees Conference
Dec. 13–15, 2021
APEC Workshop on Nanoplastics in Marine Debris
Dec. 15, 2021
Nanomanufacturing Communities of Research (COR) Virtual Meeting 

www.nano.gov | info@nnco.nano.gov
Click here to subscribe to our newsletter.
Click here to unsubscribe.