WHAT'S BIG IN SMALL SCIENCE?
A Quarterly Newsletter of the National Nanotechnology Coordination Office (NNCO)
DIRECTOR'S CORNER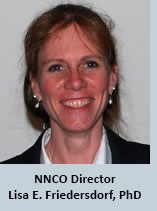 Once again, I am amazed at how fast the summer has passed. I hope you and yours are well and that you had an opportunity to enjoy a bit of a summer break in this unusual year. While many plans have been impacted by the pandemic, we have been busy planning a number of things for this fall. One of my favorite events every year is the meeting of the U.S.-EU Communities of Research, which brings together international researchers to discuss topics of mutual interest. Next week, we will be hosting a virtual event with the theme "Bridging Insights and Perspectives." We welcome you to participate!

One of the things that has kept us busy was a continued analysis of the findings from the Quadrennial Review of the National Nanotechnology Initiative by the National Academies of Sciences, Engineering, and Medicine. We are taking a hard look at the recommendation to redesign the NNI. Twenty years since the original launch of the initiative, what has worked well, what can we do better? How has the science and the ecosystem changed, and what makes sense going forward? The conversations have been very interesting, and it is clear that nanotechnology R&D has already had a broad impact. In addition to the many commercial products that incorporate nanotechnology, the foundational understanding of behavior at the nanoscale and the tools and techniques to study and characterize nanomaterials are helping us address emerging issues such as the current pandemic (see examples of agency activities below), and plastics and other contaminants in the environment. It is also clear there is much left to be done. Applying and expanding this knowledge will advance a broad array of areas, from quantum computing to medicine, and from water and agriculture to space travel, to name just a few. We will be looking to you for input as the entire nanotechnology community plays an important role in helping to shape the future of the NNI. Please keep an eye on nano.gov for more information about opportunities to engage.

I am also very excited by a new sense of energy in our efforts to grow the student network. The president of the newly formed NanoNU, Matthew Bland, has joined the NNCO team as a student intern and is spearheading our efforts to provide and promote opportunities for undergraduates. Although we were not able to hold the Student Leaders Conference this year, we have lined up monthly webinars throughout the fall that will be shared across the network. The first, scheduled for later in September, will provide information about how to apply for student opportunities; in October, the Nanoengineering and Technology Society (NETS) at UCSD will be hosting a speaker from industry with advice about getting the most out of internships; and in November, well we are finalizing the details, so I hesitate to say, but I can assure you it will be out of this world! We will also be continuing the career development series, and the students are cooking up new ideas every month during their regular video calls. Please reach out to get involved and visit the NextTech Student Network website for more information.

Finally, just a quick reminder about the quickly approaching National Nanotechnology Day. I am sure to run at least a 100 billion nanometers and look forward to hearing how you choose to celebrate! And for those of you heading back to school, I wish you a productive and healthy semester.
NEWS FROM NNI AGENCIES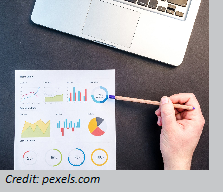 Three companies announced that they have initiated clinical trials to test COVID-19 vaccines that use nanoparticles. On July 27, 2020, the biotechnology company Moderna announced the first Phase 3 clinical trial of its lipid nanoparticle-encapsulated messenger RNA vaccine. The trial is to be conducted at nearly 100 U.S. research sites and is expected to enroll about 30,000 adult volunteers. The development of the vaccine is funded in part by NIH/NIAID and BARDA. On July 28, 2020, Pfizer and its partner BioNTech announced that they had begun an advanced trial of an experimental coronavirus vaccine, which is delivered via lipid nanoparticles, in volunteers in the United States. The combined Phase 2/3 trial, which looks for safety, efficacy, and optimal dosing of the vaccine, will include up to 30,000 participants. The development of the vaccine is funded in part by BARDA and DOD. On Aug. 5, 2020, Novavax released Phase 1 data from 131 volunteers showing that after two doses of its vaccine – which was created using its recombinant nanoparticle technology – participants developed neutralizing antibodies at levels more than four times higher on average than the antibodies developed by people who had recovered from COVID-19. The vaccine is being developed with funding from BARDA and DOD.
The following examples highlight research advances that were recently announced: Carbon nanotube transistors make the leap from lab to factory floor (funded by DOD); New nanomaterial-based batteries are lighter, faster-charging (funded by NASA); Silver-plated gold nanostars detect early cancer biomarkers (funded by NIH and NSF); New biomaterial could shield against harmful radiation (funded DOD); Researchers print, tune graphene sensors to monitor food freshness, safety (funded by NSF, USDA, DOD, and NIST); Self-powered alarm fights forest fires, monitors environments (funded by USDA); Smart sponge could clean up oil spills (funded by NSF); Researchers make green chemistry advance with new catalyst for reduction of carbon dioxide (funded by NSF and DOE); 'Decoy' nanoparticles can block HIV and prevent infection (funded by DOD, NSF, and NIH); Graphene-reinforced carbon fiber may lead to affordable, stronger car materials (funded by DOE and NSF); Tale of the tape: Sticky bits make better batteries (funded by DOD); Wearable patch may provide new treatment option for skin cancer (funded by DOD, NSF, and NIH).
On July 2, 2020, NSF announced that it was awarding 11 Materials Research Science and Engineering Centers (MRSECs) a total of $200 million over six years. With a program investment (including MRSECs previously awarded in 2017) of nearly $350 million in emerging fields such as quantum materials, synthetic biology, and artificial intelligence, MRSECs leverage diverse expertise in areas such as polymers, ceramics, and magnetic nanomaterials to forge new research endeavors driven by a vision of the materials of tomorrow.
On July 30, 2020, FDA released Nanotechnology – Over a Decade of Progress and Innovation, a report that highlights FDA's advancements in the field of nanotechnology since it released its last report in 2007, and FDA's role in advancing public health through regulation of products within its jurisdiction that involve the application of nanotechnology.
To advance nanoscale science, engineering, and technology, NSF announced on Aug. 24, 2020, that it will invest a total of $84 million over five years in a renewal of the National Nanotechnology Coordinated Infrastructure (NNCI). NSF established NNCI in 2015 with an $81 million investment.
On Aug. 19, 2020, DOD issued a Request for Information (RFI) to determine the capabilities of existing technologies for water quality assessment by individual soldiers in the field. Technologies of interest may detect biological or chemical contaminants from indigenous water sources or post-treatment waters. Interested parties are requested to respond to the RFI with a capabilities description and/or whitepaper by Nov. 30, 2020 at 3 p.m. EST.
NANOTECHNOLOGY COMMERCIALIZATION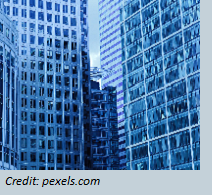 A new episode from the Nanotechnology Entrepreneurship Network (NEN) podcast series was released on July 13. In this episode, Michele Marcolongo, Professor of Materials Science and Engineering at Drexel University, discusses her experiences spinning out companies from an academic research lab, including the challenges she faced, what she might have done differently, and her advice to new entrepreneurs. Contact nen@nnco.nano.gov to join the conversation!
Commercialization of nanotechnology-enabled products continues to advance, with several recent announcements from companies across the country. One of the companies, a start-up in Michigan that has received $1.2 million in SBIR awards from NSF and DOD, is working to develop distributed sensor networks for defense, medical, and industrial applications. Another company, based in Ohio, has developed what it says is a unique RNA nanotechnology platform. A company out of South Carolina is using engineered nanostructures to make a nano-carrier system for topical drug delivery that the company claims is without toxicity. The company received an STTR award from NIH in November 2019. And in Arkansas, a company has developed an engine oil treatment that is available at retail outlets, including Walmart. These products were developed with funding from 17 SBIR awards.
Several companies have recently announced efforts to develop or manufacture nanotechnology-enabled products that could be used in the fight against COVID-19. For example, a California company is working with La Jolla's Sanford Burnham Medical Discovery Institute to develop a virus testing platform that uses graphene sensors. Another company, based in New York City, is manufacturing and selling graphene face masks to protect against COVID-19. The company has received SBIR Phase I and Phase II awards from NSF. A company based in New York State has developed a solution using graphene coatings for air purification products that are designed to mitigate the threat of virus infection in confined spaces such as offices and industrial warehouses.
NANOTECHNOLOGY ENVIRONMENTAL, HEALTH, AND SAFETY (nanoEHS) DEVELOPMENTS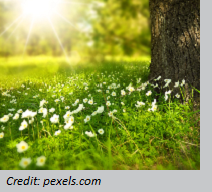 The NNI and the European Commission have organized the ninth annual meeting of the nanoEHS Communities of Research (CORs) as a virtual workshop on September 16–17, 2020. As the nanoEHS research ecosystem continues to evolve, this event will identify future needs and opportunities. Conversations will continue to explore how the lessons learned from nanoEHS research can be applied to other areas such as emerging technologies and incidental nanomaterials. The workshop will foster high-level discussions of nanoEHS and related areas to explore connections and synergies that will drive responsible development into the coming decades. More information is available here. For more information on the NanoEHS CORs, contact CORmembership@nnco.nano.gov.

The 2020–2021 NNI NanoEHS webinars will kick off in November 2020. The Nanotechnology Environmental and Health Implications (NEHI) Working Group is planning nanoEHS webinars to present progress in the following areas: (1) nanomaterial measurement infrastructure, (2) human exposure assessment, (3) human health, (4) environment, (5) risk assessment and risk management methods, and (6) informatics and modeling. These are the research areas identified in the NNI Environmental, Health, and Safety Research Strategy. The inaugural webinar will provide an overview of the research environment when the NNI EHS Research Strategy was developed, the major questions posed, and how collaborations and networks created a research infrastructure to address these questions. More information will be posted at www.nano.gov/publicwebinars, as it becomes available.
NANO EDUCATION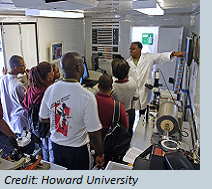 Undergraduates, we welcome you to get involved! The NextTech Student Network is an active and growing network of undergraduate student clubs and organizations with a focus on emerging technologies. The network has initiated a new, student-led recruitment effort to get more schools involved. NextTech is launching a virtual seminar series, with each event hosted by one of the student groups but shared across the entire network. Three events have been planned for this fall; please see the calendar of events for more information. Topic areas include advice and information regarding internships and other opportunities for undergraduate students. One of these topics will be will be "Fellowship Opportunities through the Army Research Lab Research Associateship Program" – a program designed to increase the involvement of creative and highly trained scientists and engineers from academia and industry in scientific and technical areas of interest and relevance to the Army. The students meet monthly to share best practices and plan upcoming activities for the network. Please contact nanoed@nnco.nano.gov to get involved!
K–12 teachers, there is a vast array of classroom-ready nanotechnology resources, including NanoHub and resources for educators from the National Nanotechnology Coordinated Infrastructure. For more information about resources, please contact nanoed@nnco.nano.gov. If you are interested in free brochures for your classroom, please contact us.
From March 31 to July 7, 2020, the Research Triangle Nanotechnology Network (RTNN) Take-out Science program streamed or posted weekly shows designed for K-12 audiences. RTNN is part of NNCI and is designed to provide "take-out" access to RTNN's nanotechnology tools and experts. More details about the program are available here.
Throughout late spring and summer, NNCI's education coordinators pivoted to virtual outreach in order to continue to serve their communities. For example, the SENIC, nano@stanford, and NanoEarth nodes offered teacher workshops virtually (SENIC and Stanford for middle school teachers and NanoEarth for high school teachers). Also, in April and May 2020, NNCI organized educational seminars for users of the NNCI facilities. These users included undergraduate students, graduate students, postdoctoral scholars, and industry users.
NANOTECHNOLOGY AND YOU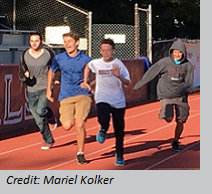 National Nanotechnology Day is an annual event featuring community-led events and activities on or around October 9 to help raise awareness of nanotechnology, how it is currently used in products that enrich our daily lives, and the challenges and opportunities it holds for the future. This year, National Nanotechnology Day (held on Friday, Oct. 9, 2020) is going virtual! Whether at home or outside, let's explore ways to highlight advances in nanotechnology and how it is impacting our everyday lives! More information is available here.
Through three different podcast series, guests explore nanotechnology topics from different perspectives:
Stories from the NNI episodes are conversations with experts from the NNI community who share their perspective on advances that have been made and future prospects for nanotechnology. Recent episodes featured Paula Hammond (MIT), Markita Landry (UC Berkeley), Jeff Welser (IBM Research), Swadesh Santra (University of Central Florida), Paul Alivisatos (University of California, Berkeley), and Abby Carbone (North Carolina State University).
Nano Matters episodes explore specific nanotechnology topics for a broad audience. Recent episodes featured Nick Williams (Duke University), Greg Lowry (Carnegie Mellon), Thomas Salim Lew (MIT), Michele Marcolongo (Drexel), Markita Landry (UC Berkeley), Jeff Welser (IBM Research), Swadesh Santra (University of Central Florida), and Paul Alivisatos (University of California, Berkeley).
Nano Entrepreneurship Network episodes highlight best practices, resources, and advice from nanotechnology entrepreneurs and those who support them. A recent episode featured Michele Marcolongo (Drexel University).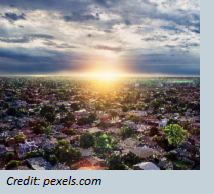 On Aug. 4–6, 2020, NNCO Director Lisa Friedersdorf and NNCO Deputy Director Stacey Standridge attended Innovation Days at NextFlex through a virtual exhibit that showcased NNCO's programs and activities.
On Aug. 19–20, 2020, NNCO Director Lisa Friedersdorf participated in a virtual Workshop on Advanced Materials organized by the American National Standards Institute (ANSI) Nanotechnology Standards Panel. At the workshop, Lisa made a presentation as part of a panel discussion on international perspectives on advanced materials.
UPCOMING EVENTS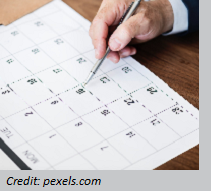 Sept. 11–13, 2020
SDNI-NNCI Educational Symposium
Sept. 16–17, 2020
U.S.-EU NanoEHS Communities of Research (COR) Workshop
Sept. 25, 2020
NanoFlorida
Sept. 28–30, 2020
Global Summit on Regulatory Science
Oct. 28, 2020
Webinar: "The Safety of Nano-Enabled Wearable Sensors: A Primer," with Dr. Joshua Windmiller, Chief Technology Officer, Biolinq Inc. (More information will be available soon at: https://www.nano.gov/SensorsNSIPortal.)
Oct. 14–15, 2020
Virtual NanoScientific Symposium on Applications for a Changing World
Oct. 25–28, 2020
12th European Foundation for Clinical Nanomedicine (CLINAM) Summit
Nov. 17–19, 2020
TechConnect Business Summit and Showcase

www.nano.gov | info@nnco.nano.gov
Click here to subscribe to our newsletter.
Click here to unsubscribe.