WHAT'S BIG IN SMALL SCIENCE?
A Quarterly Newsletter of the National Nanotechnology Coordination Office (NNCO)
DIRECTOR'S CORNER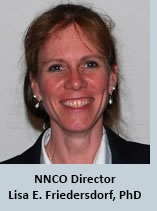 The fall has seemed exceptionally busy this year, and while NNCO continues its work remotely, I have enjoyed many opportunities to engage with the nanotechnology community. In September, the virtual environment enabled even more participation than usual in the annual U.S.-EU nanoEHS Communities of Research (COR) workshop, and colleagues from around the world were able to engage in active discussions. The CORs continue to be an important forum for sharing environmental, health, and safety information related to nanotechnology. The theme of the workshop was a new take on the longstanding "bridging" concept (reflecting the intent of the CORs to connect American and European researchers) to include bridging insights and perspectives. For example, workshop discussions explored how lessons learned from nanoEHS research can be applied to other areas, including emerging technologies and incidental nanomaterials such as nanoplastics.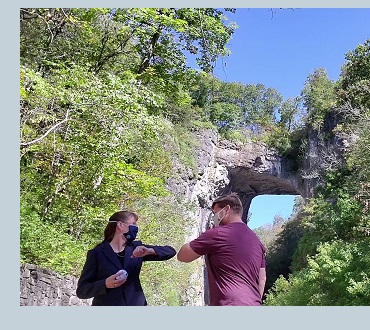 In October, we were thrilled to see how people celebrated Nanotechnology Day (October 9th, for 10-9, of course) all over the world. U.S. participants in a nanotechnology network supported by the European Commission even delivered a buckyball model that had been around the world (virtually). As you can see in the photo, I took delivery at the Natural Bridge from Matthew Hull of NanoEarth. NanoEarth is one of the nodes of the National Nanotechnology Coordinated Infrastructure (NNCI), and I had the pleasure to participate in the NNCI annual meeting this fall. Funded by NSF, NNCI plays a critical role in the NNI ecosystem, not only providing researchers access to the tools required to conduct nanoscience, but also supporting efforts in education and workforce development, entrepreneurship, and responsible development. NNCI was the focus of a case study conducted as part of an OECD project that investigated a variety of collaborative platforms to accelerate innovation. The resulting report, to be released later this month, provides valuable input to the discussions regarding the redesign of the NNI. Speaking of which, we were overwhelmed with the thoughtful feedback submitted in response to the Request for Information to inform the NNI strategic planning process. We welcome additional input and look forward to the virtual stakeholder workshop on January 11–13, 2020, which will continue discussions regarding mechanisms to best support nanotechnology research and development into the future and priority topics to pursue. I have been especially excited to see new ideas that can help us design a framework to support the needs of the nanotechnology community through 2030 and beyond.

Finally, I was very fortunate that virtual options enabled me to listen in to the European Foundation for Clinical Nanomedicine (CLINAM) and National Cancer Institute Alliance for Clinical Nanomedicine meetings. Both meetings featured experts from around the world presenting remarkable work in many different areas of nanomedicine. Special sessions focused on the application of nanotechnology to address the coronavirus pandemic, providing approaches for protection, detection, and treatment—or "shield and spear," as one presenter put it. It is clear that a foundational understanding at the nanoscale aided in the response to the crisis, but this story is still unfolding and will be told at the appropriate time. We welcome your highlights. I am extremely optimistic about the vaccines, many of which incorporate nanotechnology, and look forward to in-person meetings in the not-too-distant future. In the meantime, stay safe in the coming holiday season. I'll see you on the other side.
NEWS FROM NNI AGENCIES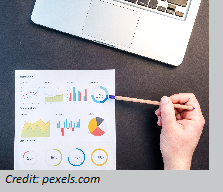 On Nov. 19, 2020, pharmaceutical company Pfizer and its German partner BioNTech announced that their experimental vaccine, which is delivered via lipid nanoparticles and manufactured with partial funding from BARDA and DOD, is 95% effective against COVID-19. An application for emergency use was submitted to FDA on Nov. 20, 2020, and a decision is expected later this week. The United Kingdom approved the vaccine for use on Dec. 2, 2020.
Biotechnology company Moderna announced on Nov. 30, 2020, that the investigational COVID-19 vaccine that it developed in collaboration with scientists at NIH's National Institute of Allergy and Infectious Diseases, which is also delivered via nanoparticles, is 94.1% effective at preventing COVID-19. That same day, Moderna requested emergency use authorization for the vaccine from FDA.
On Nov. 30, 2020, biotechnology company Novavax announced that two of its three clinical trials (phase 3 clinical trial in the United Kingdom and phase 2b clinical trial in South Africa) are now fully enrolled and that a third, phase 3, clinical trial in the United States and Mexico will begin soon. The three clinical trials are testing the efficacy of a recombinant S protein vaccine delivered via nanoparticles, which was developed with funding from BARDA and DOD.
The following examples highlight nanotechnology research advances that were recently announced: Medicine carriers made from human cells can cure lung infections (funded by NIH); Implantable sensor could measure bodily functions—and then safely biodegrade (funded in part by NSF); Nanomedicine crosses into brain, eradicates recurring brain cancer in mice (funded by NIH); A step toward a universal flu vaccine (funded by NIH and NSF); Liquid nanofoam: A game changer for future football helmets (funded by NSF); Desalination of industrial-strength brine with nanomaterials (funded by NSF); Room-temperature conversion of CO2 to CO: A new way to synthesize hydrocarbons (funded by NIST); Flash graphene rocks strategy for plastic waste (funded by DOD, DOE, and NSF); Breakthrough quantum-dot transistors create a flexible alternative to conventional electronics (funded by DOE); Graphene-based memory resistors show promise for brain-based computing (funded by DOD); A novel, low-cost method detects nanoscale contaminants during manufacture of semiconductor devices (funded in part by NIST); New device powers wearable sensors through human motion (funded by NASA); "Better" copper means higher-efficiency electric motors (funded in part by DOE); Engineers print wearable sensors directly on skin without heat (funded by NSF).
USDA/NIFA has released its FY 2021 and 2022 AFRI Foundational and Applied Science RFA, including its program on Nanotechnology for Agricultural and Food Systems (Program Area Priority Code: A1511).
NASA's SBIR Phase I solicitation is open from Nov. 9, 2020 through Jan. 9, 2021. Several of the topics specifically encourage nanotechnology-enabled proposals.
NANOTECHNOLOGY COMMERCIALIZATION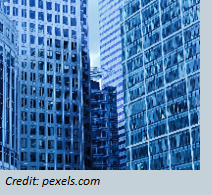 A new episode from the Nanotechnology Entrepreneurship Network (NEN) podcast series was released on Oct. 5, 2020. In this episode, Jessica Winter (co-founder and Chief Scientific Officer of Core Quantum Technologies and Professor of Chemical and Biomolecular Engineering and Biomedical Engineering at the Ohio State University) discussed her experiences with NSF's I-Corps program, the challenges she faced launching her company, and her advice to new entrepreneurs. In another episode, released on Nov. 29, 2020, Ankit Agarwal (CEO and co-founder of Imbed Biosciences) shared his experiences launching a medical device company and the challenges he faced along the way. Contact nen@nnco.nano.gov to join the conversation!
Commercialization of nanotechnology-enabled products continues to advance, with several recent announcements from companies across the country. One of the companies, located in Pennsylvania, has developed a nanoscale zinc primer for corrosion prevention. The primer is applied between the base metal and finish coat to improve the corrosion resistance of high-end automobile underbody components. Another company, based in Connecticut, has introduced a family of carbon-nanotube-based prepregs (fabrics pre-impregnated with a resin system) for aerospace applications, primarily unmanned vehicles but including Airbus 350 XWB aircraft assembled in 2020 and beyond. A company located in Maryland has begun offering a new product that will deliver unparalleled brightness, clarity, and operating efficiencies for a broad range of display and optoelectronic applications. The product is being offered in 10 nm and 20 nm capped nanocrystal configurations in formulations and as dispersions. The company has raised over $50 million in private funding and has been awarded 16 SBIR/STTRs.
NANOTECHNOLOGY ENVIRONMENTAL, HEALTH, AND SAFETY (nanoEHS) IMPLICATIONS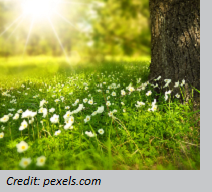 The ninth annual meeting of the NanoEHS Communities of Research (CORs) was held as a virtual workshop on Sept. 16–17, 2020. The meeting, co-hosted by NNCO and the European Commission (EC), serves as the annual gathering of the U.S.-EU CORs. The meeting extended the bridging theme that launched the CORs to sharing how lessons learned from nanoEHS research can be, and are being, applied to other areas such as emerging technologies, incidental nanomaterials, and novel contaminants. As with previous meetings, conversations at this meeting are shaping the activities and collaborations within and across the seven nanoEHS CORs. More than 185 attendees from diverse disciplines and backgrounds participated in the event, attesting to the interest in, and continuing relevance, of the transatlantic COR platform. The workshop archives are posted.
The 2021 NNI nanoEHS webinars will kick off in early 2021. This webinar series will review advances in nanoEHS research in the context of the six research needs identified in the 2011 NNI EHS Research Strategy (nanomaterial measurement infrastructure, human exposure assessment, human health, environment, risk assessment and risk management methods, and informatics and modeling). More information on the webinar series will be posted on nano.gov as details are finalized.
STEM EDUCATION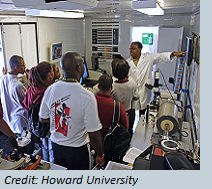 The NextTech Student Network is an active and growing network of undergraduate student clubs and organizations with a focus on emerging technologies. The President of the newly formed NanoNU student group at Northwestern University has joined NNCO as a virtual student intern through the State Department's Virtual Student Federal Service Program. Two new student groups, from the University of Florida and the University of South Florida, have joined the NextTech network and are planning a joint webinar for January 2021. The current virtual environment has enabled better collaboration across the student network. For example, the group at Virginia Tech hosted a webinar about undergraduate research opportunities at Army Research Laboratory facilities. The webinar was attended by participants from 10 different schools. Other webinars in the series included "Kick-Start: Making the Most of your Internship," hosted by the Nanoengineering and Technology Society (NETS) student group at the University of California, San Diego, and a panel hosted by NextTech discussing diverse career paths and graduate school options after receiving a STEM undergraduate degree. The network is already planning webinars for the start of the new year and is discussing student competitions. Keep an eye on the NextTech website for updates. The network also has started organizing for the Student Leaders Conference at TechConnect in Austin, Texas, on June 14–16, 2021. The students meet virtually every month to plan the activities of the network. Help us spread the word with your students and encourage them to get involved!
The Center for Nanotechnology Education and Utilization at Penn State is organizing a free, virtual workshop to introduce nanotechnology to secondary and post-secondary science and technology teachers, vocational and technical teachers, guidance counselors, and school administrators. The goal of the workshop is to help participants gain a basic understanding of nanotechnology, learn about opportunities and pathways for students, and discover activities and content that can be used to create lessons or workforce development programs. The workshop sessions will be held virtually on six consecutive Fridays: Jan. 22, Jan. 29, Feb. 5, Feb. 12, Feb. 19, and Feb. 2, 2021, and certificates of completion will be provided upon request at the conclusion of the workshop. More information is available here. Workshop registration is available at this link.
K–12 teachers, there is a vast array of classroom-ready nanotechnology resources, including NanoHub and resources for educators from NNCI. For more information about resources, please contact nanoed@nnco.nano.gov. If you are interested in free brochures for your classroom, please contact us.
NANOTECHNOLOGY AND YOU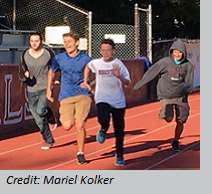 Many thanks to everyone who responded to the NNI Strategic Planning RFI and corresponding supporting information. Your input is a valuable part of the discussions regarding the future structure and priorities of the NNI. We welcome continued input from the community.
The NNI will hold a virtual stakeholder workshop on Jan. 11–13, 2021. Over the past 20 years, the NNI has supported nanotechnology discovery, development, and deployment, and has nurtured the strong ecosystem that exists today. Building on this foundation, nanoscience will underpin a wide range of advanced technologies and enable solutions to future challenges. As the NNI plans for the future, conversations at this workshop will identify effective mechanisms to advance research and development, strategies for communication, and priority topics to shape future directions. More information about the workshop is posted on nano.gov.
Nanotechnology Day is an annual event featuring community-led events and activities on or around Oct. 9 to help raise awareness of nanotechnology, how it is currently used in products that enrich our daily lives, and the challenges and opportunities it holds for the future. This year, Nanotechnology Day (held on Friday, Oct. 9, 2020) went virtual. Participating organizations included Federal Government agencies, technical and professional societies, NNI-funded research centers and user facilities, universities, private-sector organizations, and international organizations. Activities included webinars, videos, infographics, online materials related to nanotechnology, and an extensive social media presence (especially on Twitter). For example, FDA held a virtual research symposium on Oct. 9, 2020, showcasing over a decade of progress and innovation in nanotechnology at FDA (a recording of the symposium is available here). NanoFabNet created a special 8-minute video celebrating Nanotechnology Day that features a paper buckyball being relayed among people from different nanotechnology organizations. Check out highlights of activities from Nanotechnology Day 2020!
Through three different podcast series, guests explore nanotechnology topics from different perspectives:
Stories from the NNI episodes are conversations with experts from the NNI community who share their perspective on advances that have been made and future prospects for nanotechnology. Recent episodes feature Gerhard Klimeck (Purdue University), Tequila Harris (Georgia Tech), Jamey Wetmore (Arizona State University), Sean Hearne (Oak Ridge National Laboratory), Jessica Winter (Ohio State University), Mike Hochella (Pacific Northwest National Laboratory and Virginia Tech), Jared Ashcroft (Pasadena City College), and Nazanin Bassiri-Gharb (Georgia Tech).

Nano Matters episodes explore specific nanotechnology topics for a broad audience. Recent episodes feature Jessica Winter (Ohio State University), Jamey Wetmore (Arizona State University), Tequila Harris (Georgia Tech), and Nazanin Bassiri-Gharb (Georgia Tech).

Nano Entrepreneurship Network episodes highlight best practices, resources, and advice from nanotechnology entrepreneurs and those who support them. Recent episodes feature Jessica Winter (Ohio State University, Core Quantum Technologies) and Ankit Agarwal (Imbed Biosciences).
NNCO IN THE COMMUNITY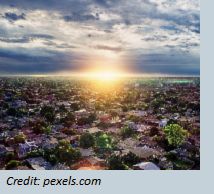 During the month of September, in addition to the U.S.–EU nanoEHS COR workshop, NNCO Director Lisa Friedersdorf attended NanoFlorida (Sept. 25, 2020), and the 10th Global Summit on Regulatory Science (Sept. 30, 2020), in which she participated in a workshop focused on nanotechnology.

During the month of October, Friedersdorf gave a presentation entitled "Nanotechnology Research and Development for the Coming Decades" at the Virtual NanoScientific Symposium for a Changing World (Oct. 14–15, 2020). At the Annual Conference of the NSF-funded National Nanotechnology Coordinated Infrastructure (Oct. 26–27, 2020), Friedersdorf's presentation highlighted efforts to plan for the future of the NNI and opportunities to participate. She also heard updates regarding NNCI, one of the critical pieces of the NNI infrastructure supporting user facilities for researchers and developers alike. As an attendee of the European Foundation for Clinical Nanomedicine (CLINAM) Meeting (Oct. 25–28, 2020), Friedersdorf had the opportunity to learn about significant advances in nanomedicine from experts around the world.

Friedersdorf, NNCO Deputy Director Stacey Standridge, and Contract Staff Scientist Maria Fernanda Campa attended the National Cancer Institute's Alliance for Nanotechnology in Cancer Principal Investigator Meeting on Nov. 5–6, where they saw some of the inspiring research funded by this important program. There was also a session focused on the application of nanomedicine to help address the coronavirus pandemic.

On Nov. 12–13, 2020, NNCO Contract Staff Scientist Rhema Bjorkland participated in the 9th Nano Conference organized by the Sustainable Nanotechnology Organization (SNO)/Nanotechnology Occupational and Environmental Health (NanoEH) Committee. A theme that emerged was the importance and prominent use of the maturing nanoEHS research and risk management framework by communities, the health care sector, and small businesses to tackle the challenges of the COVID-19 pandemic.
UPCOMING EVENTS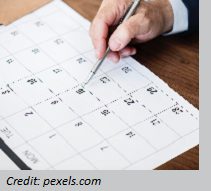 Presentations available online
2020 NSF Nanoscale Science and Engineering Grantees Conference
Dec. 9–11, 2020: Tokyo, Japan (and online)
nano tech 2021
Jan. 11–13, 2021
NNI Strategic Planning Stakeholder Workshop: Charting the Path Forward
Jan. 22–Feb. 26, 2021
Intro to Nanotechnology for Educators Workshop Series
Early Feb., 2021
Sensors NSI Public Webinar
June 14–16, 2021
TechConnect Technical Program & Expo

www.nano.gov | info@nnco.nano.gov
Click here to subscribe to our newsletter.
Click here to unsubscribe.