American Chemical Society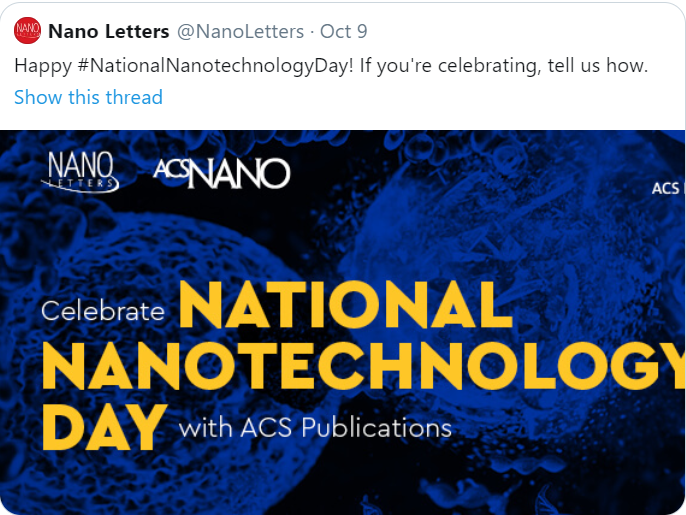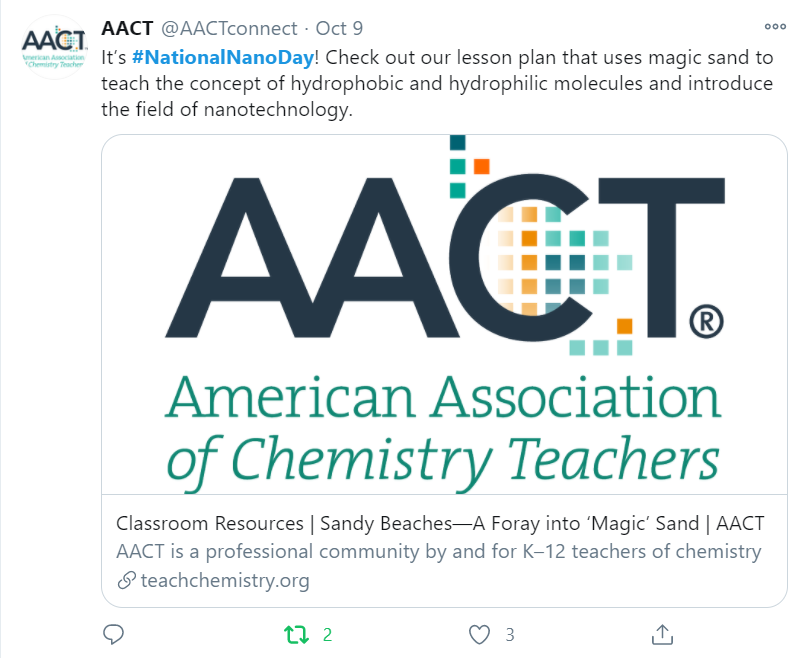 Cerion Nanomaterials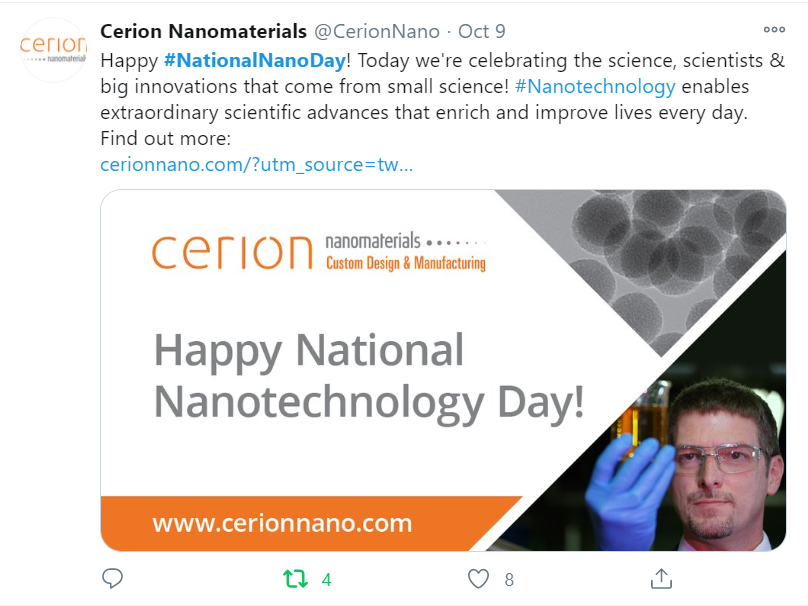 Innovative Genomics Institute at UC Berkeley and UC San Francisco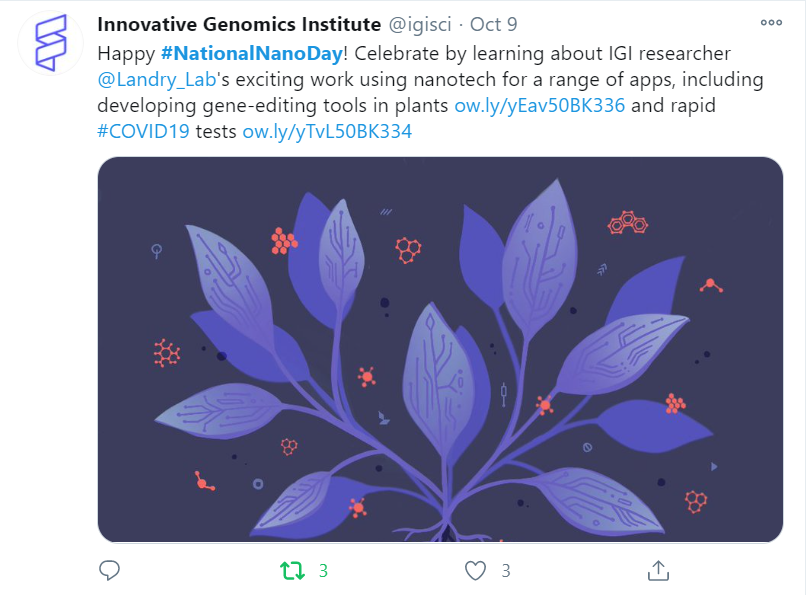 Massachusetts Institute of Technology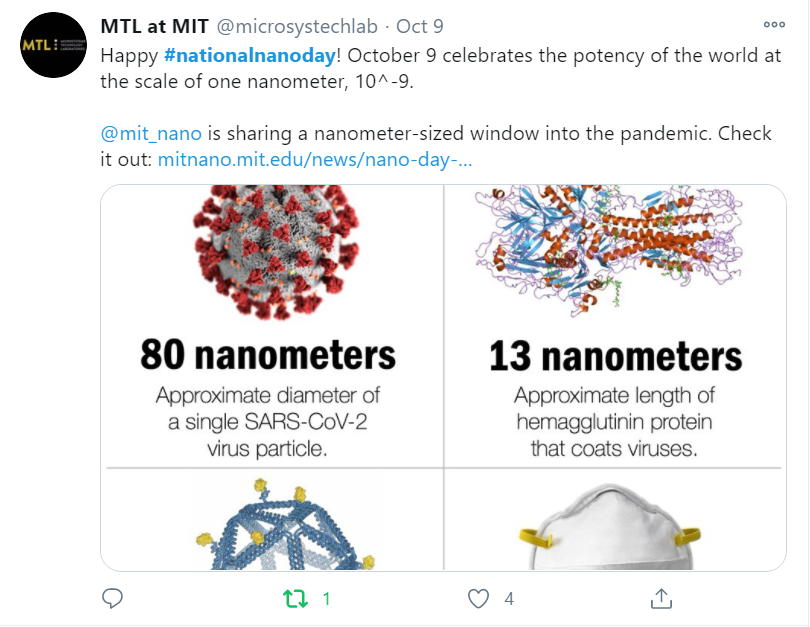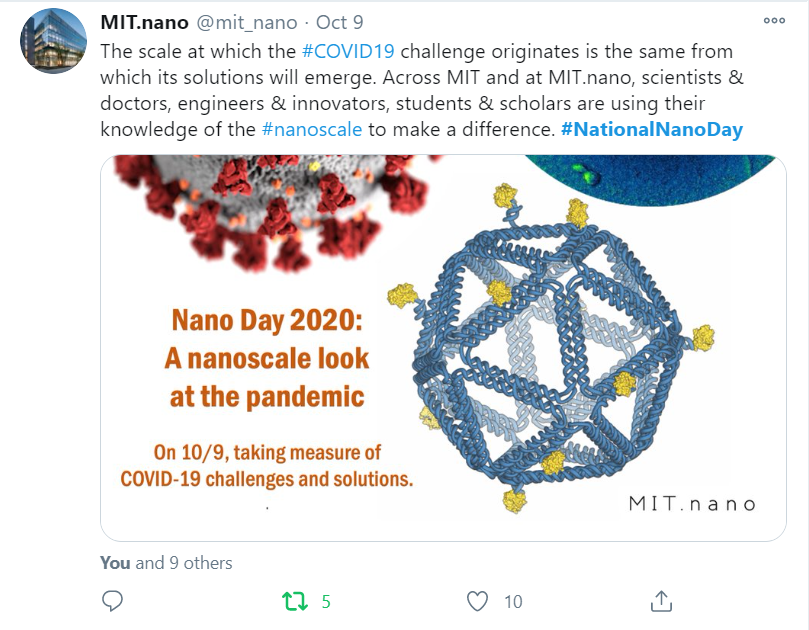 Morristown High School, Morristown, New Jersey
Students in the classroom of Mariel Kolker, Ed.D., physics and engineering teacher at Morristown High School, created blog posts that included illustrations, infographics, and videos on the topic "How Small Is Small?". The various blog posts are listed below with the names of the students who produced them (in alphabetical order):
National Institute of Standards and Technology (NIST)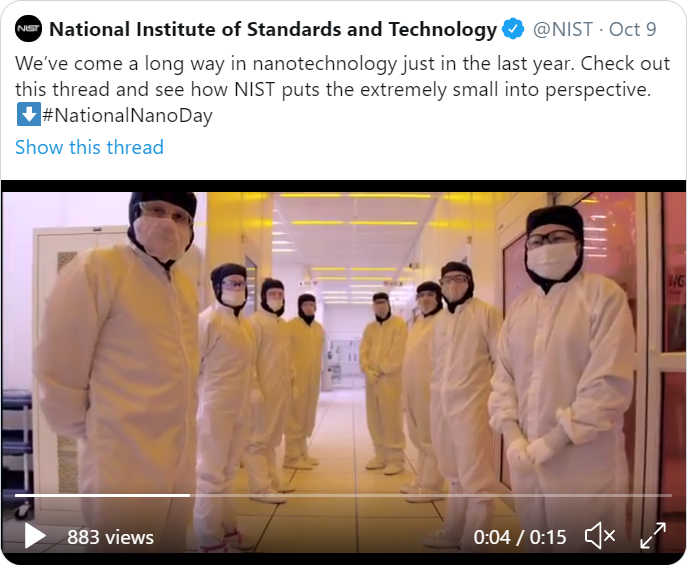 National Nanotechnology Coordinated Infrastructure (NNCI)
NNCI-wide image contest: https://www.nnci.net/plenty-beauty-bottom. The winners below were announced on Oct. 16, 2020.
Most Stunning: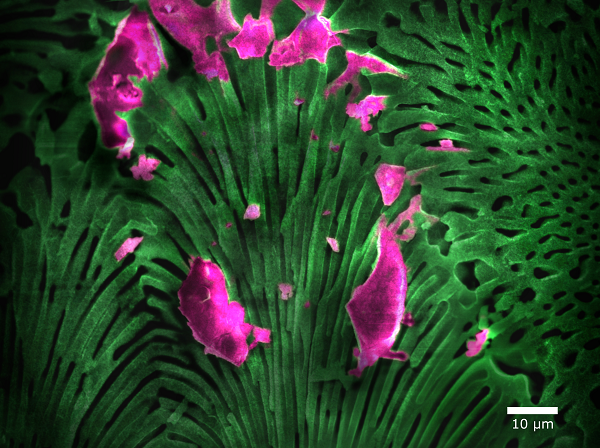 Most Unique Capability: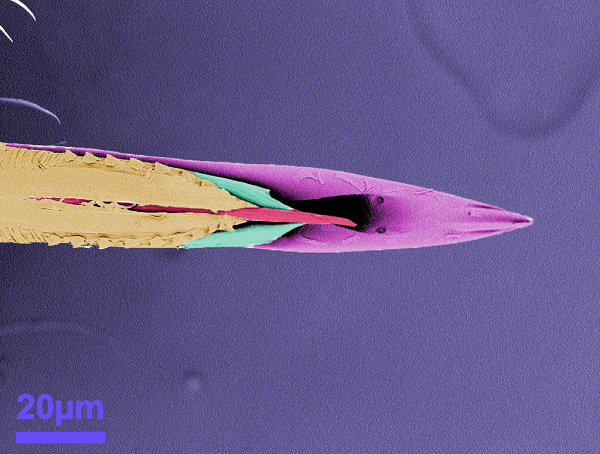 Most Whimsical: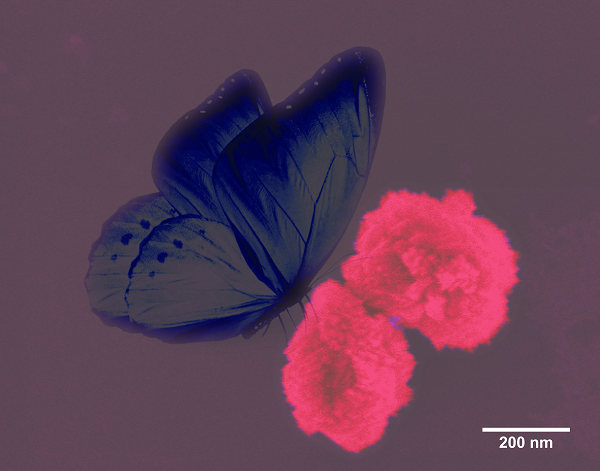 Northwestern University's International Institute for Nanotechnology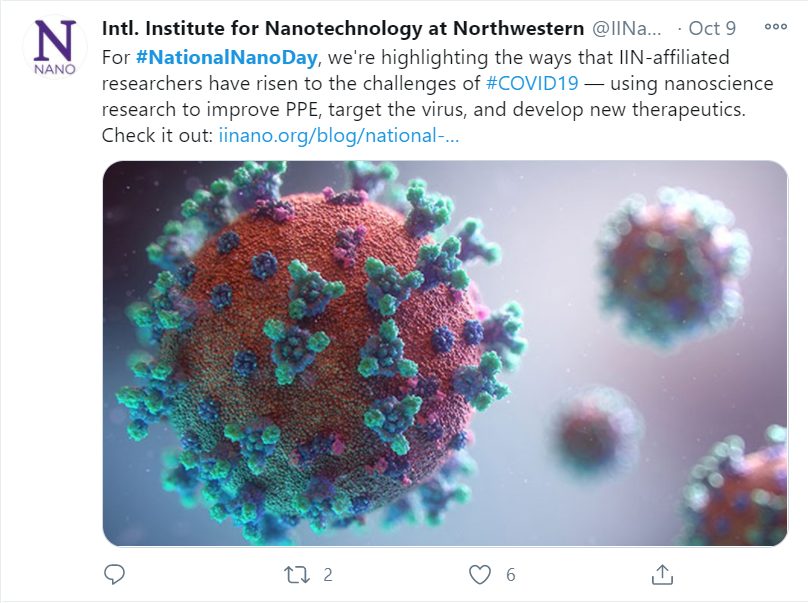 Pharma Excipients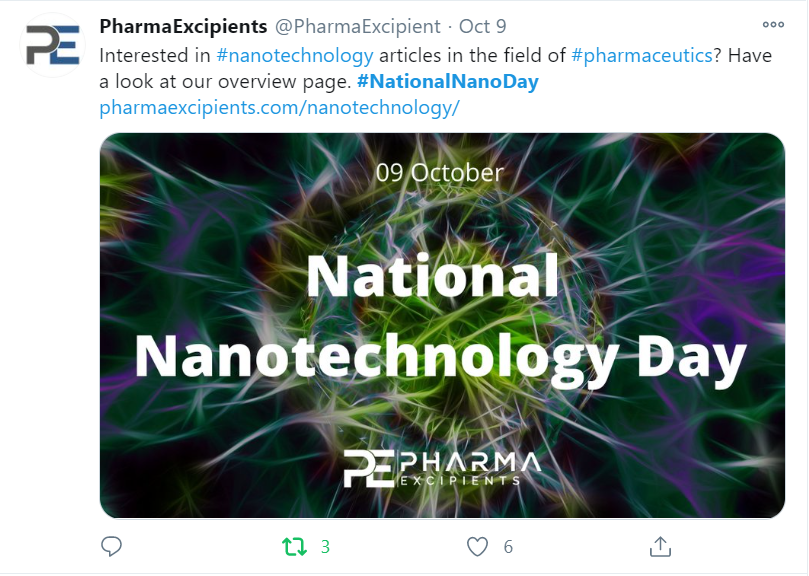 Royal Society of Chemistry (RSC), United Kingdom
The RSC celebrated National Nanotechnology Day by showcasing two online article collections, which were put together by members of the Nanoscale Horizons Community Board (early career researchers who are affiliated with Nanoscale Horizons and act as ambassadors). These two article collections are:
- Horizons Community Board Collection: Biosensors
- Horizons Community Board Advanced Memory Technologies
University of Notre Dame - Notre Dame Nanoscience and Technology (NDNano)
NDNano organized a social media campaign to encourage people to run 100 Billion Nanometers and ask them to send pics/videos of them running it to NND@nnco.nano.gov.
U.S. Department of Energy
* Energy Efficiency & Renewable Energy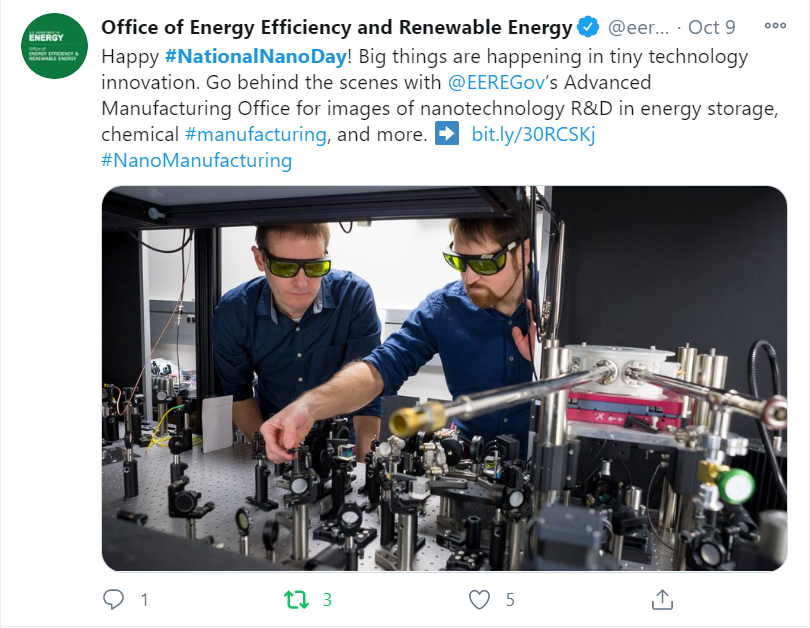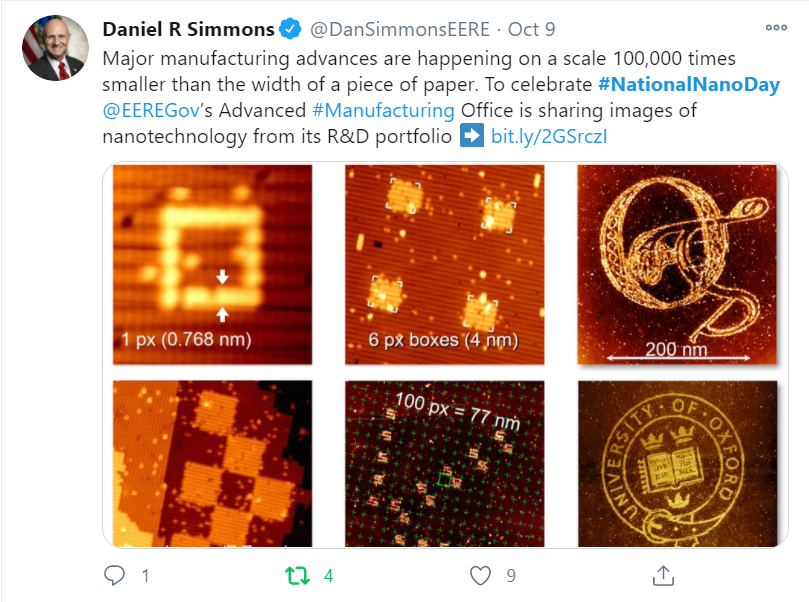 * The Center for Nanoscale Materials (CNM) at Argonne National Laboratory  – a U.S. Department of Energy Nanoscale Science Research Center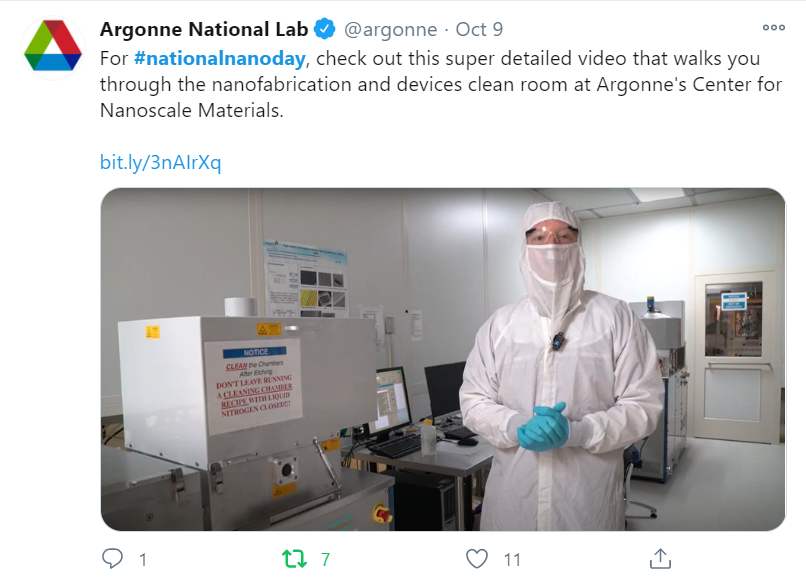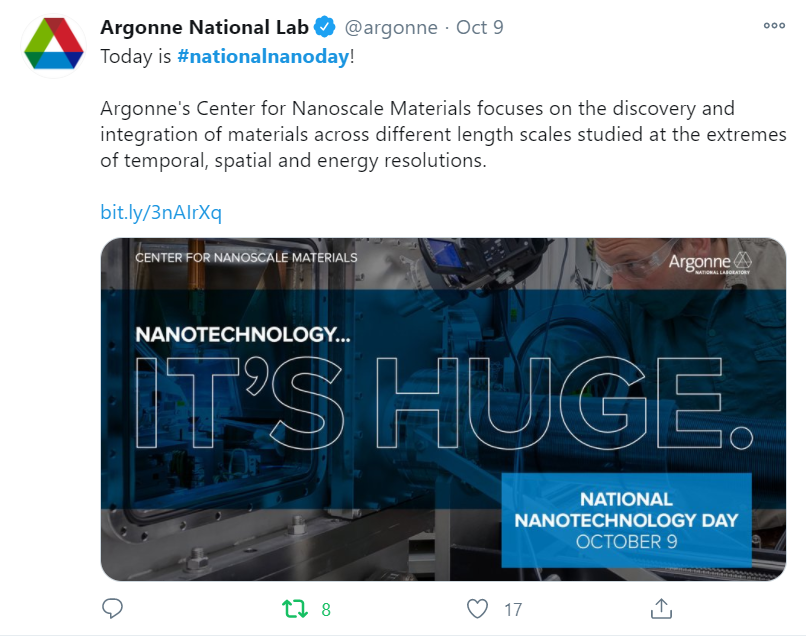 * The Molecular Foundry at Berkeley National Laboratory – a U.S. Department of Energy Nanoscale Research Center
* Jefferson Lab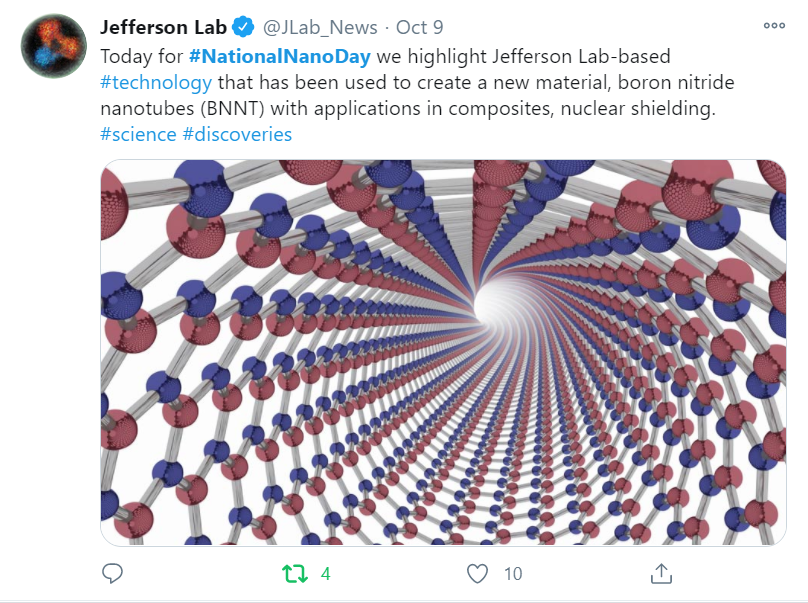 * Oak Ridge National Laboratory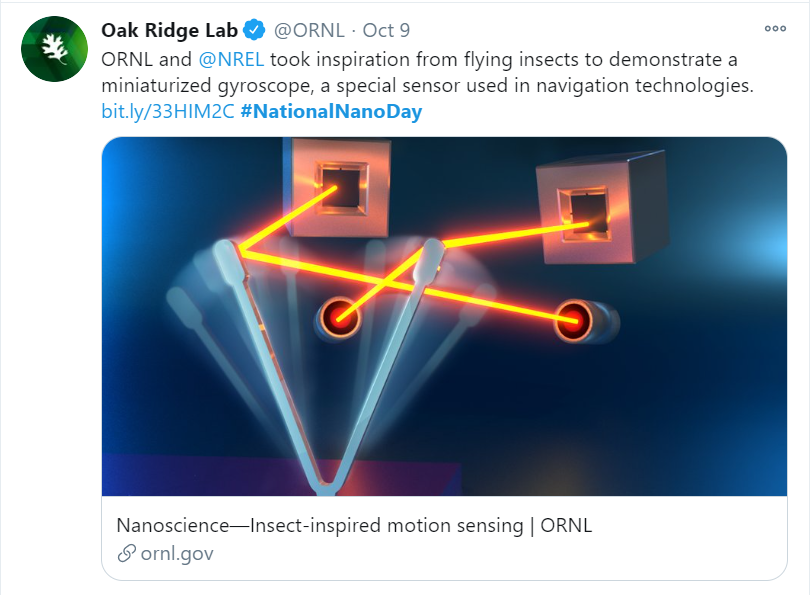 U.S. Patent and Trademark Office
White House Office of Science and Technology Policy