WHAT'S BIG IN SMALL SCIENCE?
A Quarterly Newsletter of the National Nanotechnology Coordination Office (NNCO)
DIRECTOR'S CORNER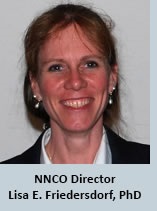 Over the past year, we have celebrated the 15-year anniversary of the signing of the 21st Century Nanotechnology Research and Development Act with a series of events and activities to highlight advancements in nanotechnology and to look at future directions for the NNI. I very much enjoyed the "Nanotechnology Innovation Keynote Panel - 15th Anniversary of the National Nanotechnology Initiative" at TechConnect in June. The panel, featuring Angela Belcher from MIT, Celia Merzbacher from the Quantum Economic Development Consortium, and Anita Goel from Nanobiosym and moderated by Brent Segal from Lockheed Martin, provided academic, government, and small and large company perspectives on the impact of the NNI and future challenges remaining for nanotechnology. At the August Future of the NNI: A Stakeholder Workshop in DC, a town hall discussion with members of the National Academies panel currently reviewing the NNI provided a venue for a range of views to be expressed on these issues. (The archive of this session can be found here.) But my favorite activity has been the series of Stories from the NNI podcasts, which has given me the opportunity to have conversations with a wide variety of experts and to share their thoughts on nanotechnology and the NNI with the broader community. The Tech Pathways episodes highlighted perspectives from those taking nanotechnology discoveries along the technology development pathway to commercialization. We've learned so much from these conversations! We will be rolling up some of the lessons learned over the coming months, but common themes that emerged include the critical role of research infrastructure in nanoscale research and development and how the user facilities were instrumental (pun intended) in both the advancement of nanoscience and to the small companies commercializing the resulting discoveries. Another theme was interdisciplinarity and how the NNI brought together experts from a wide range of disciplines to work at the boundaries in a manner that has fundamentally changed the way science is done. And finally, that it is still early. Although considerable progress has been made and thousands of nanotechnology-enabled products are in the marketplace, the field of nanoscience is still in its infancy, and future discoveries and advancements will impact nearly all aspects of our lives. We will be digging in further on this impact as we launch another series of podcasts called Nano Matters in the new year. We welcome you to tune in and to join the conversation with your suggestions.
HIGHLIGHTS FROM THE NNI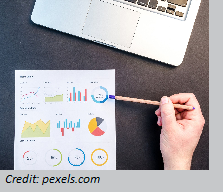 The following examples highlight research advances that were recently announced: Researchers work to create infrared detectors for viper-like night vision (funded by the Defense Advanced Research Projects Agency); Turning plastic trash into treasure (funded by the Department of Energy and the National Science Foundation); That new yarn?!—Wearable, washable textile devices are possible with MXene-coated yarns (funded by the Department of Energy and the National Science Foundation); Bacteria trapped – and terminated – by graphene filter (funded by the Air Force Office of Scientific Research); Stanford chemists develop 'infrared vision' for cancer immunotherapy (funded by the National Institutes of Health); Nanoparticles inside samples of mucus to measure COPD development (funded by the National Institutes of Health); Detailed picture reveals how tooth enamel is strong enough to last a lifetime (funded by the Department of Energy, the National Science Foundation, the Office of Naval Research, the Air Force Office of Scientific Research, and the National Institutes of Health); MIT engineers develop "blackest black" material to date (funded by the National Science Foundation and the Army Research Office); Graphene shield shows promise in blocking mosquito bites (funded by the National Institutes of Health and the National Science Foundation); Engineers make transistors and electronic devices entirely from thread (funded by the Office of Naval Research and the National Science Foundation); Probing origin of Alzheimer's… with transistors (funded by the National Institute of Standards and Technology and the National Institutes of Health).

On Sept. 13, 2019, the Department of Commerce's National Institute of Standards and Technology announced that it has awarded a total of nearly $4 million in grants to 19 small businesses to support innovative technology development. Five of the 19 businesses (Graphene Waves LLC, Parman Tech LLC, Xallent LLC, Advanced Silicon Group, and Applied NanoFluorescence) were awarded nearly $1.1 million for nanotechnology development.
NANOTECHNOLOGY COMMERCIALIZATION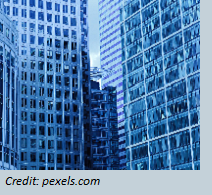 The Nanotechnology Entrepreneurship Network was launched on National Entrepreneurship Day (Nov. 19). This network brings new and seasoned entrepreneurs together with the people and resources available to support them. This emerging network will create a forum for sharing best practices for advancing nanotechnology commercialization and the lessons learned along the technology development pathway. In a kickoff podcast, NNCO Director Lisa Friedersdorf has a conversation with Joe Sprengard, CEO and Founder of Veelo Technologies. He discusses his personal motivation for becoming an entrepreneur, raising capital, and the unique challenges of developing advanced materials for the aerospace market. If you are interested in joining the conversation, Email: nen@nnco.nano.gov

A few commercialization highlights:

A New York City start-up company has developed a "smart insole" equipped with graphene sensors that can detect temperature changes within 0.25 oC. An increase in foot temperature is a leading indicator of the onset of diabetic foot ulcers. Diabetes Care, published by the American Diabetes Association, concluded in a study that diabetic foot ulcers impose health care costs between $9 billion and $13 billion annually, over and above other costs for diabetic care. Funding for early-stage research was provided by NSF.

In New Orleans, a battery start-up company recently closed a $15 million funding round. The company uses nanoscale silicon to produce a 10-fold increase in energy density over standard battery anode materials. Funding for early-stage research was provided by DOE.

A dynamic glass product from a nanomaterials company based in Milpitas, CA, was installed as part of the renovation of a 41-story high rise, called the Apex, in New York City. The nanotechnology-enabled electrochromic glass dynamically adjusts to the ambient light, reducing solar radiation and glare, while admitting natural light. Funding for early-stage research was provided by DOE.

In Michigan, a graphene developer has signed a cooperative agreement with an infrastructure materials company to produce cement with an additive made of graphene nanoplatelets. Studies have shown that this type of cement leads to significant performance improvements in compressive and flexural strength and a 4-fold decrease in water permeability. Funding for early-stage research was provided by DOD and DOE.
NANOTECHNOLOGY ENVIRONMENTAL, HEALTH, AND SAFETY (nanoEHS) DEVELOPMENTS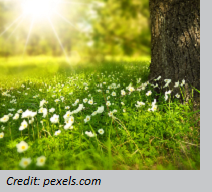 NNCO Director Lisa Friedersdorf and contract staff scientist Rhema Bjorkland joined Mark Wiesner from Duke University, Rebecca Klaper from the University of Wisconsin, Milwaukee, and Christie Sayes from Baylor University in co-authoring a recent commentary in Nature Nanotechnology. The commentary highlights the strong foundation and vibrant community that have been established during the 15 years of nanoEHS research since the authorization of the NNI in 2003. 

The last webinar of the 2019 NNI NanoEHS webinar series was held on Nov. 12. Titled "Global Harmonization of Nanoinformatics: A Case Study in Convergence and Team Science," this webinar described how engaged and collaborative communities in the United States, Europe, and elsewhere have provided an infrastructure capable of supporting sustainable design of nanotechnology-enabled products and robust regulatory decision-making. The webinar featured presentations by Dr. Christine Ogilvie Hendren from Duke University's Center for the Environmental Implications of NanoTechnology and Dr. Fred Klaessig from Pennsylvania Bio Nano Systems.
Details of the 2020 topics and schedule will be shared on the NanoEHS Webinar Series webpage as available.
The National Institute for Occupational Safety and Health (NIOSH) is working with RTI International to distribute a survey to companies that manufacture, distribute, fabricate, formulate, use, or provide services related to engineered nanomaterials. The goal of the survey is to assess the impact of NIOSH's contribution to guidelines and risk mitigation practices for the safe handling of engineered nanomaterials in the workplace. Feedback from this survey will inform NIOSH's research agenda to enhance relevance and impact on creating guidance to manage nanomaterial workers' safety and health. For more information or if you have any questions, you can contact Adrienne Eastlake at aeastlake@cdc.gov.
STEM EDUCATION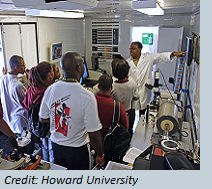 Undergraduates, do you belong to an interdisciplinary group or are you interested in starting one? We welcome you to get involved! NextTech is an active and growing network that brings together a community of undergraduate students with a focus on emerging technologies. NextTech holds a monthly phone call with student groups and has a professional development webinar series based on student interests. The first two webinars focused on creating engaging presentations and building effective resumes. A calendar of events for the network is located on the NextTech website. For more information and to get involved, please contact nanoed@nnco.nano.gov.

The USA Science & Engineering Festival (USASEF) will be held in Washington, DC, on April 25–26, 2020. The Nation's largest celebration of science, technology, engineering, & mathematics, this festival will feature more than 3,000 hands-on activities and more than 50 stage shows geared toward students, teachers, and families. Mark your calendars and stop by the NNI booth in the Exhibit Hall!

The National Science Teaching Association (NSTA) National Conference on Science Education will be held in Boston on April 2–5, 2020. This conference will offer the latest in science content, teaching strategy, and research in science education. Join science teachers, science supervisors, administrators, scientists, and business and industry representatives who are involved in and committed to science education. Stop by the NNI booth, which will be in the Exhibit Hall!
NANOTECHNOLOGY AND YOU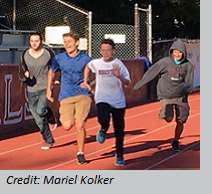 National Nanotechnology Day (NND) was celebrated across the Nation and around the world on Oct. 9! This series of community-led events and activities helps raise awareness of nanotechnology, how it is currently used in products that enrich our daily lives, and the challenges and opportunities it holds for the future. More than 80 organizations actively participated in the celebration this year. These organizations included Federal Government agencies, technical and professional societies, NNI-funded research centers and user facilities, universities, high schools and K-12 teachers, private-sector organizations, and international organizations. Activities included the 100-billion-nanometer dash, hands-on demonstrations, presentations, workshops, poster sessions, videos, infographics, postings of materials related to nanotechnology online, and an extensive social media presence (especially on Twitter). NNCO staff helped to promote NND through NNI social media (Twitter and LinkedIn). Check out a sample of the many activities held during NND here.
Join us in the year-long celebration of the 15-year anniversary of the Dec. 3, 2003, signing of the 21st Century Nanotechnology Research and Development Act authorizing the NNI! We are celebrating this anniversary with weekly episodes of the Stories from the NNI podcast series. These podcasts are in the form of conversations between Lisa Friedersdorf, NNCO Director, and experts from academia, government, and industry who share their perspectives on key research and development advances in nanotechnology. In the most recent podcasts, Lisa interviewed Matt Laudon (TechConnect Ventures), Stan Williams (Texas A&M University), Paula Hammond (MIT), Matt Hull (NanoEarth and NanoSafe, Inc.), Dan Ratner (University of Washington), Qilin Li (Rice University), Leonardo Spanu (Shell Technology Center), Sangeeta Bhatia (MIT), Lynn Bergeson (Bergeson & Campbell, P.C.), Paul Weiss (UCLA), Fabio Pulizzi (Nature Nanotechnology), and Chad Mirkin (Northwestern University).

On Jan. 6, 2020, the NNCO will launch a new series of podcasts, NanoMatters. These podcasts are intended for the broader community with a focus on specific topics related to nanotechnology. More details about this new podcast series will be announced on nano.gov. Topic suggestions are welcome! Please send your suggestions to: nanomatters@nnco.nano.gov.

New podcasts are released every Monday. Listen on your favorite platform, or find them here!
NNCO IN THE COMMUNITY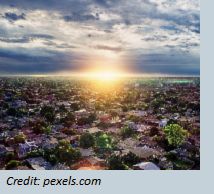 NNCO Director Lisa Friedersdorf participated in the Global Summit on Regulatory Science (GSRS) – Nanotechnology and Nanoplastics, which was held in Lago Maggiore, Italy, on Sept. 24–26. The conference brought together scientists from government, industry, and academic communities from around the world to address regulatory research questions concerning nanotechnology and nanoplastics. Presentations focused on standards, medical products and drugs, medical devices, food, personal care products, and emerging pollutants. Friedersdorf delivered a presentation on "Leveraging advances in nanotechnology and international collaboration to address emerging contaminants."

The 2019 Annual Conference of the National Nanotechnology Coordinated Infrastructure (NNCI) was held at Harvard University on Oct. 23–25, 2019. NNCO Director Lisa Friedersdorf presented an overview of the NNI and discussed how the nanotechnology research infrastructure is a collaborative platform for innovation. The conference featured presentations, panel discussions, and reports from the NNCI Coordinating Office and NNCI sites.

The 2019 EU-U.S. NanoEHS Communities of Research (CORs) Workshop was held on Oct. 15–16 in Aix-en-Provence, France. The workshop was organized by the European Commission and NNCO and co-hosted by the Center for Research and Teaching in Environmental Geosciences (CEREGE) and Safe Ecodesign Research and Education Applied to Nanomaterial Development (SERENADE). This workshop provided an opportunity to discuss a breadth of topics, including the role of the nanoEHS research community as the nanotechnology landscape matures, research needs for incidental and engineered nanomaterials, and informatics activities.

NNCO Director Lisa Friedersdorf participated in the 2019 NanoFlorida International Conference, held in Tampa, FL, on Nov. 15–17, 2019. During her presentation on "Nanotechnology Now and into the Future," Friedersdorf provided examples of recent nanotechnology advances in areas as diverse as medicine, sensors and prosthetics, energy, food security and safety, space, and water.

We welcome you to participate in the networks and communities of interest facilitated by the NNCO! The U.S.-EU Nanomedicine Community of Research (COR) is modeled after the U.S.-EU NanoEHS CORs and is co-chaired by Anil Patri (FDA) and Ruth Schmid-Baumberger (SINTEF, Norway). Contact CORmembership@nnco.nano.gov for more information or to be added to the distribution lists for any of these groups.
UPCOMING EVENTS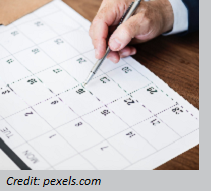 Dec. 9–10, 2019: Alexandria, VA
NSF Nanoscale Science and Engineering Grantees Conference

Dec. 10–12, 2019: San Diego, CA
Sensors Global Summit

Jan. 29–31, 2020: Tokyo, Japan
NanoTech Japan 2020

Feb. 9–14, 2020: Galveston, TX
Gordon Research Conference on Atomically Precise Nanochemistry

April 2–5, 2020: Boston, MA
National Science Teaching Association (NSTA) National Conference on Science Education

April 25–26, 2020: Washington, DC
USA Science & Engineering Festival (USASEF)

www.nano.gov | info@nnco.nano.gov
Click here to subscribe to our newsletter.
Click here to unsubscribe.