Description: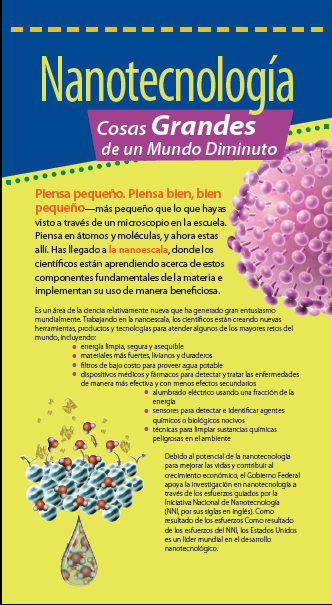 A colorful, compelling Spanish language brochure that explains nanotechnology and its potential in a format that appeals to general audiences. This online version is formatted to be a printer-friendly document. 
See Big Things from a Powerful World, our nanotechnology and energy brochure, in Spanish.
See the English language version.