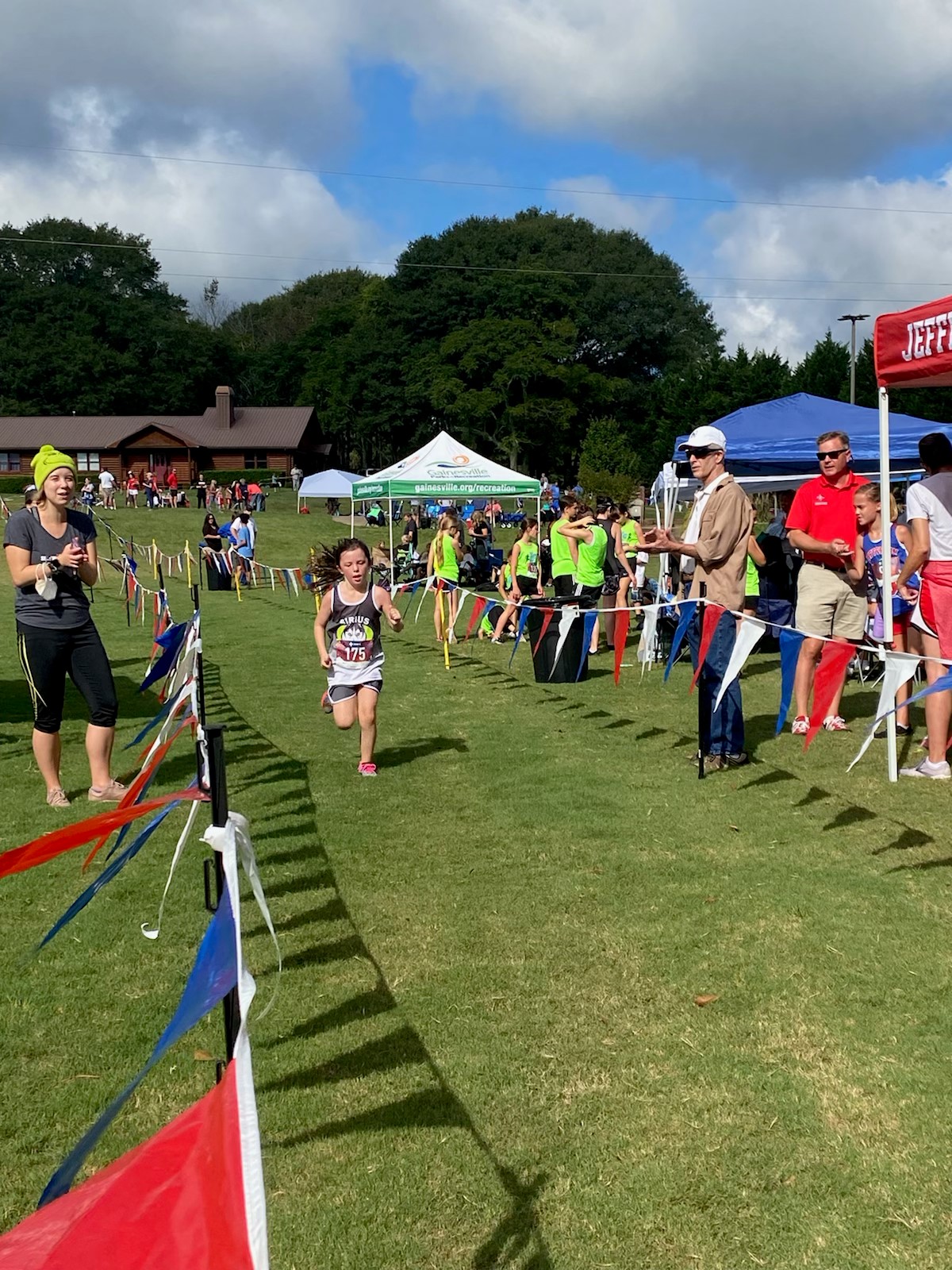 In celebration of National Nanotechnology Day, a young girl runs the 100 billion nanometer dash; credit: Leila Bjorkland Glazman.
1st Graphene


American Chemical Society (ACS)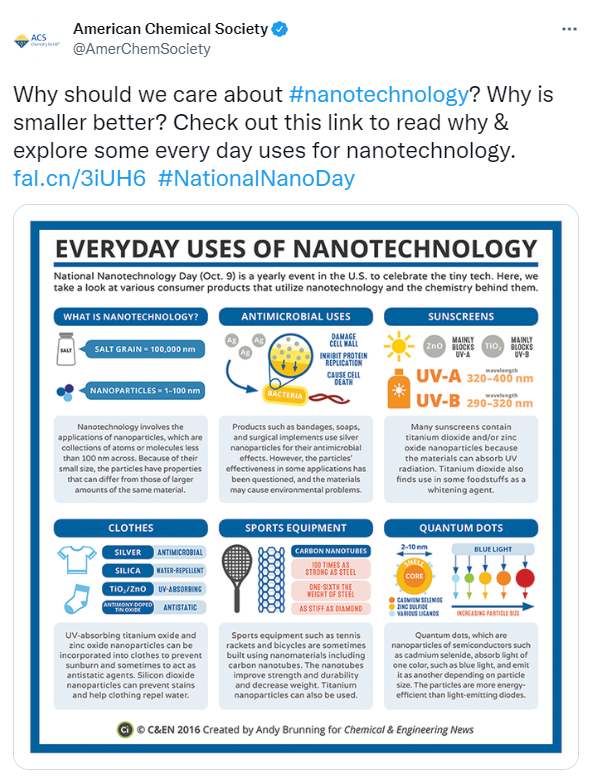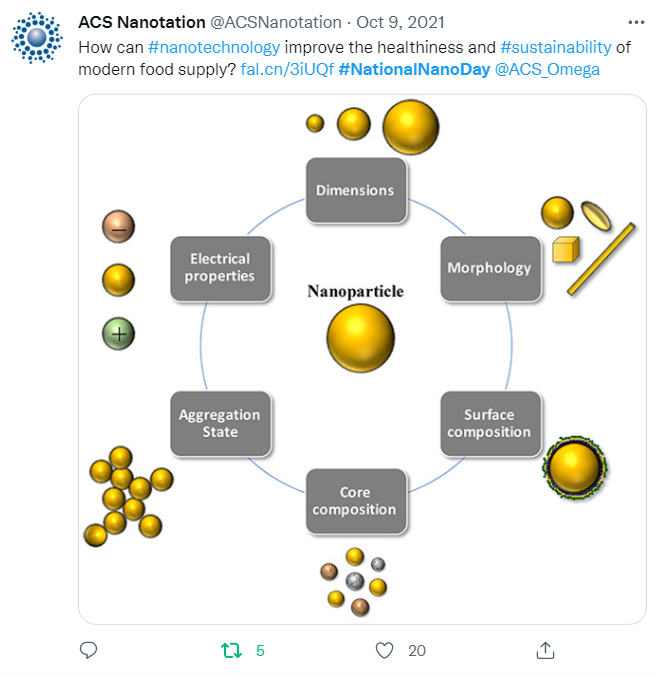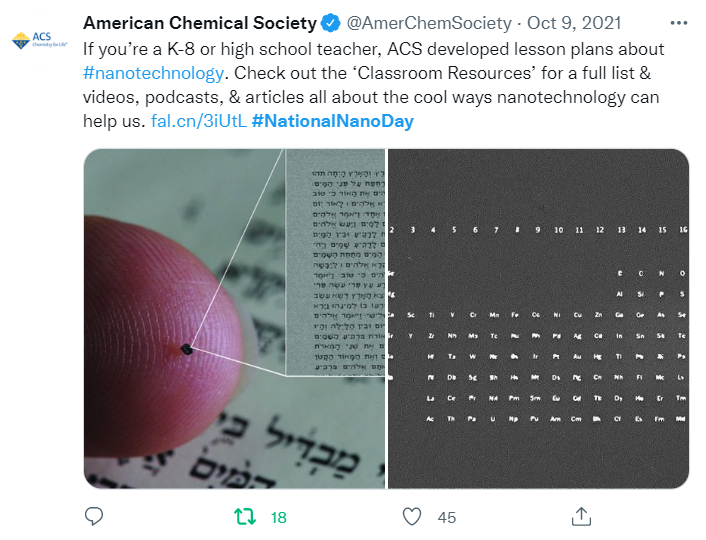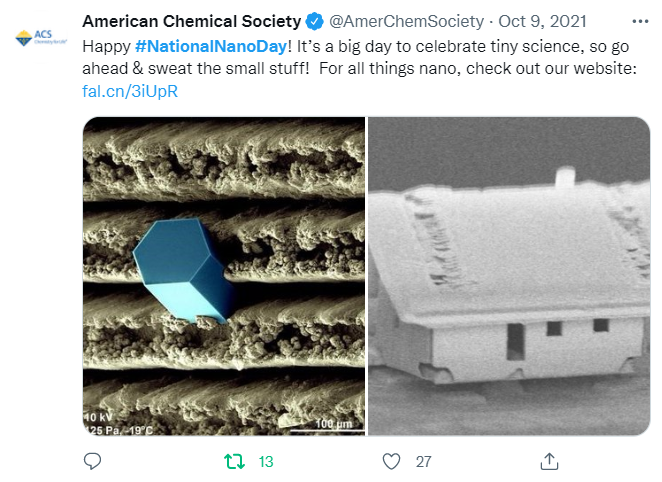 The ACS Education Division prepared the following materials in celebration of National Nanotechnology Day:
- Nanomedicine infographic
- Fun ways to celebrate nanotech day
Compound Interest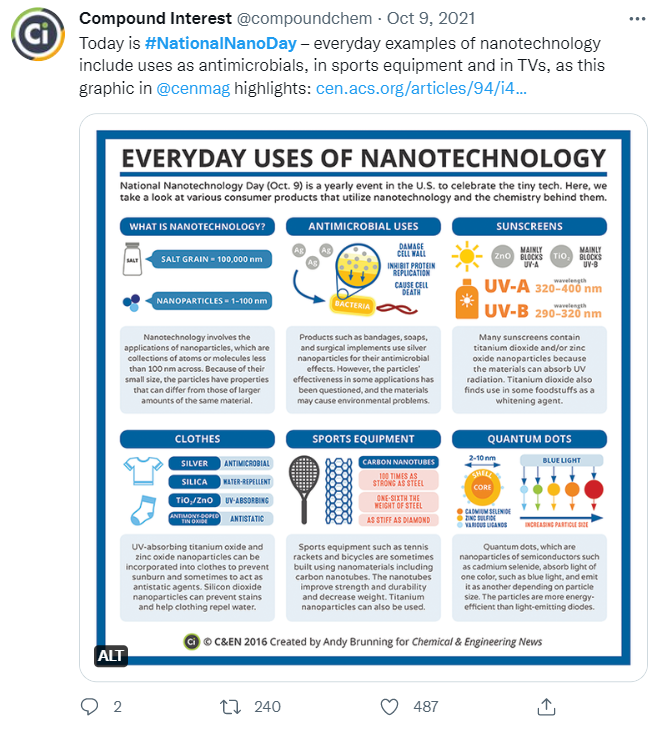 U.S. Environmental Protection Agency (EPA)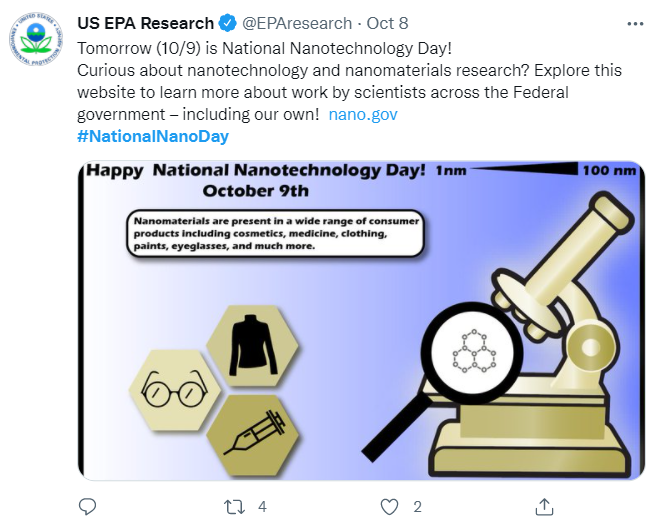 Institute of Solid State Physics, Russian Academy of Sciences (Chernogolovka, Russia)
- "The Beauty and Mystery of the Micro [and Nano!] World," by Gennady Strukov, Galina Strukova, and Sergey Vitkalov
- Examples of Beautiful Materials at the Micro and Nano Scale
Instituto de Nanosistemas, Fundación Argentina de Nanotecnología (San Martín, Provincia de Buenos Aires)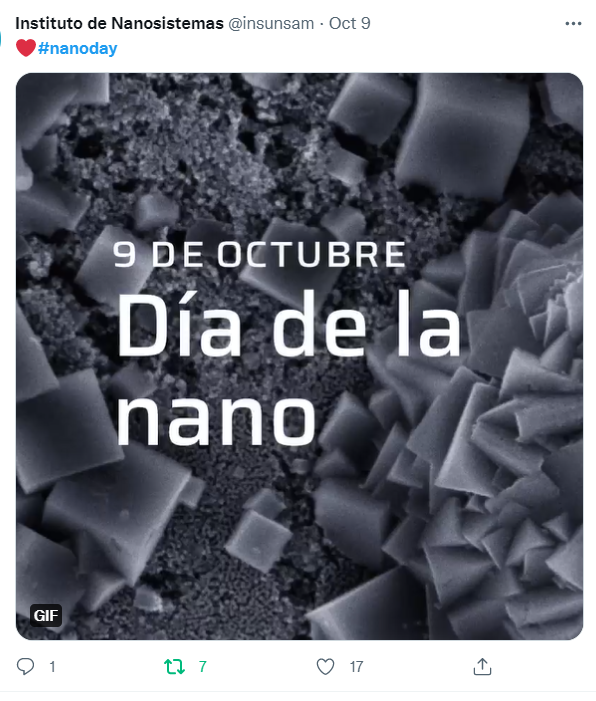 International Iberian Nanotechnology Laboratory (INL), Braga, Portugal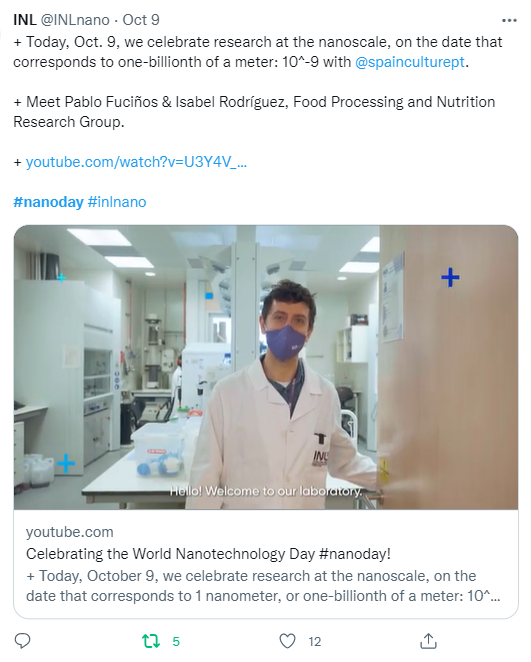 Joint School of Nanoscience and Nanoengineering (JSNN)
- NanoArt Exhibit
- NanoArt Exhibit Walk-Through
- Three-day event: NanoImpacts 2021: University-Industry Partnerships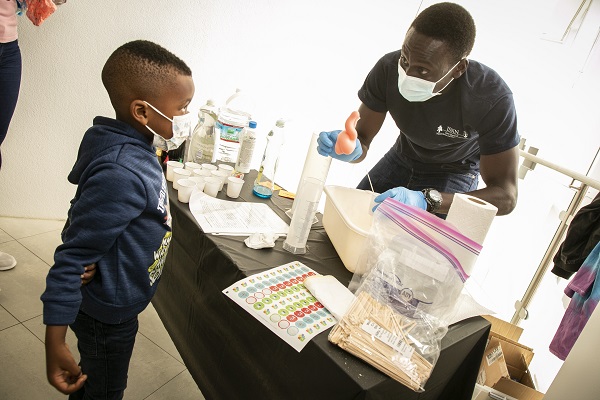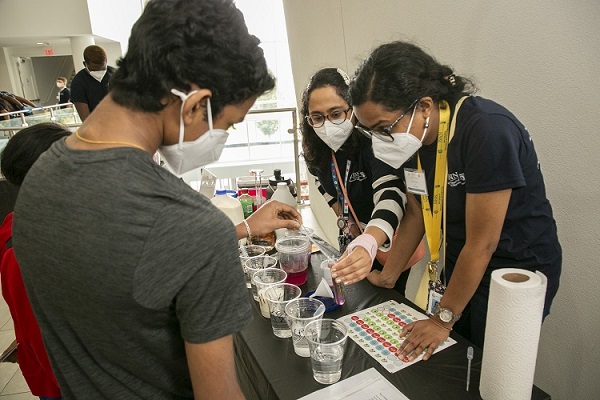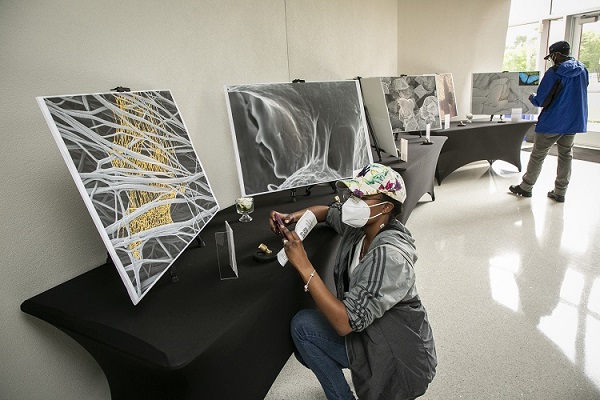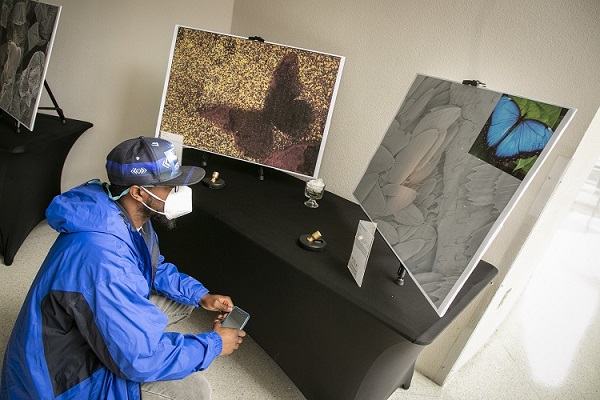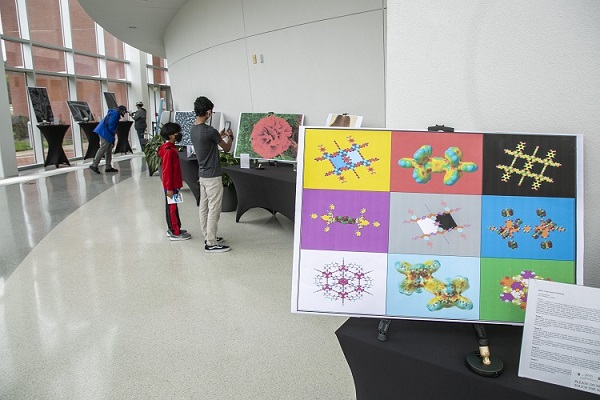 Massachusetts Institute of Technology (MIT)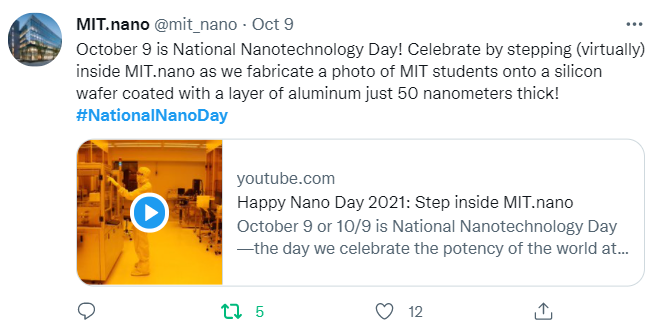 National Institute of Standards and Technology (NIST)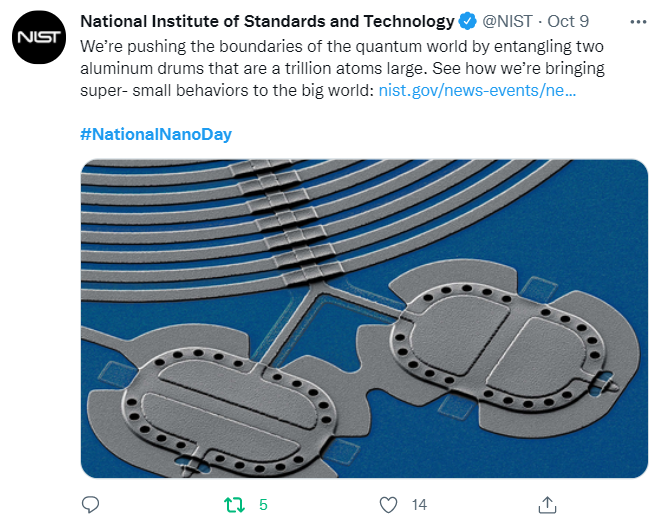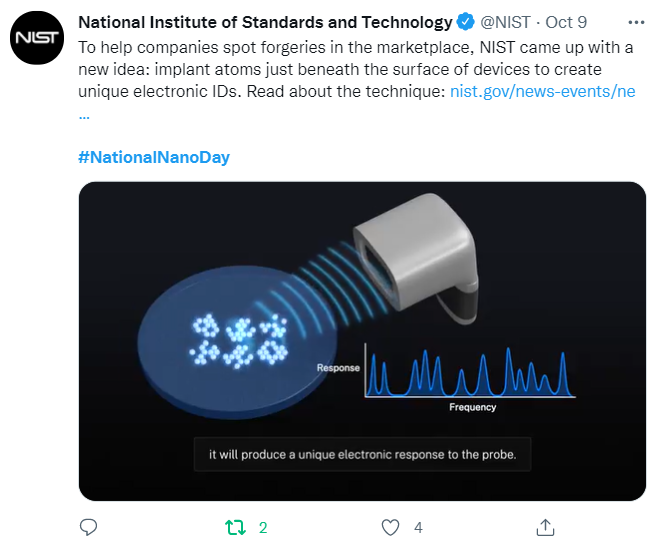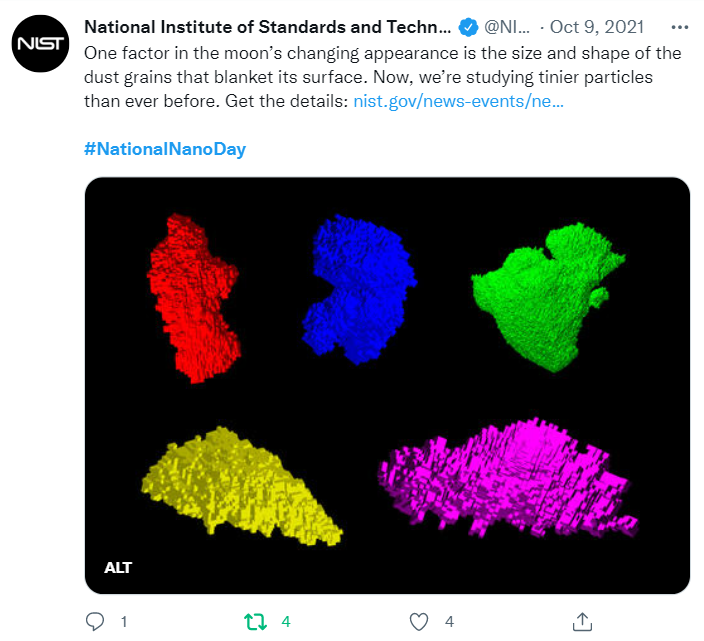 National Institute for Occupational Safety and Health (NIOSH)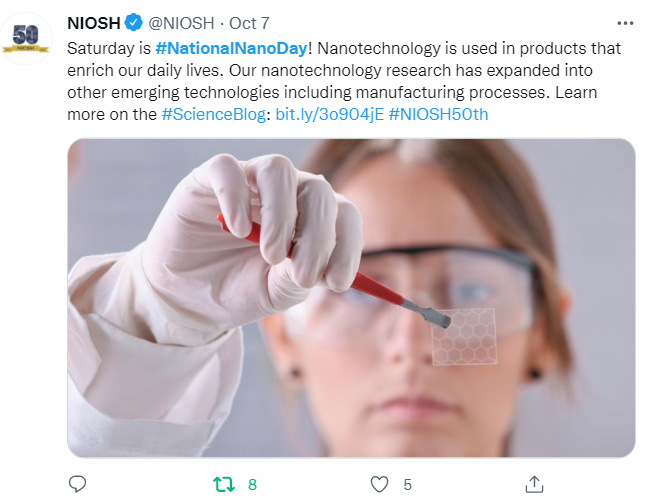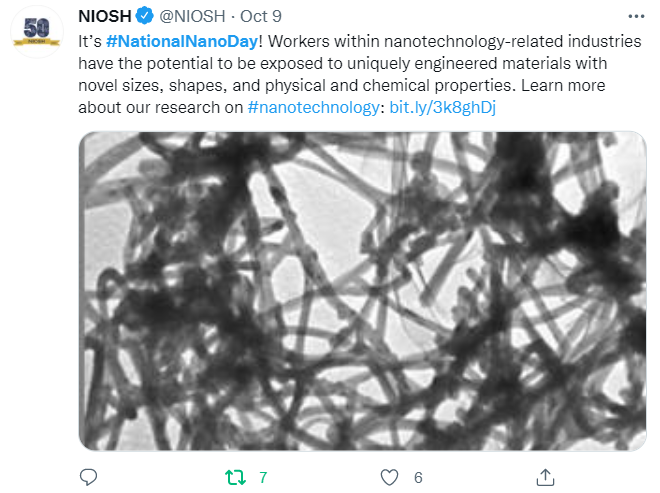 National Science Foundation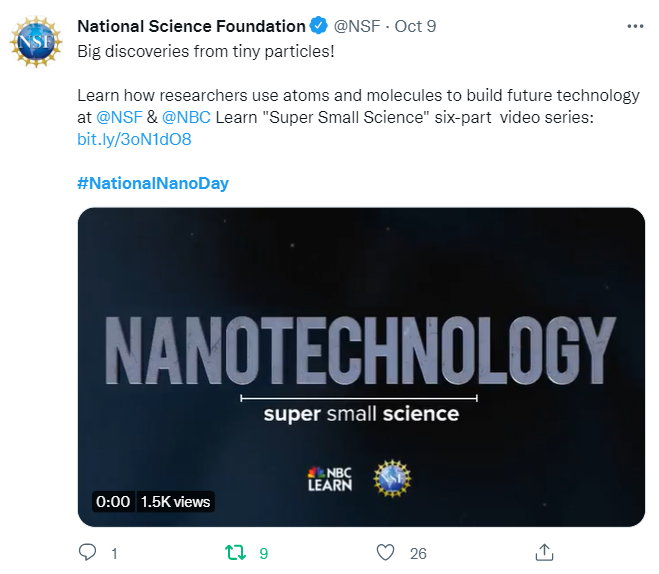 National Nanotechnology Coordinated Infrastructure (NNCI)
- Annual image contest organized by NNCI: NNCI Plenty of Beauty at the Bottom.
Cornell Nanoscale Science and Technology Facility (CNF) at Cornell University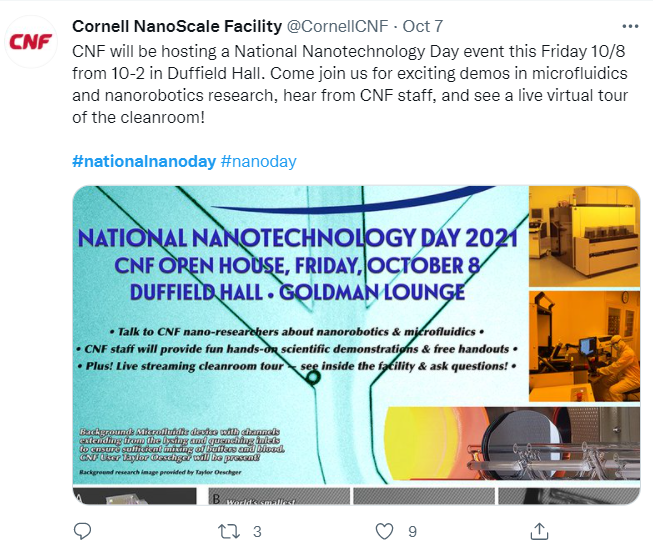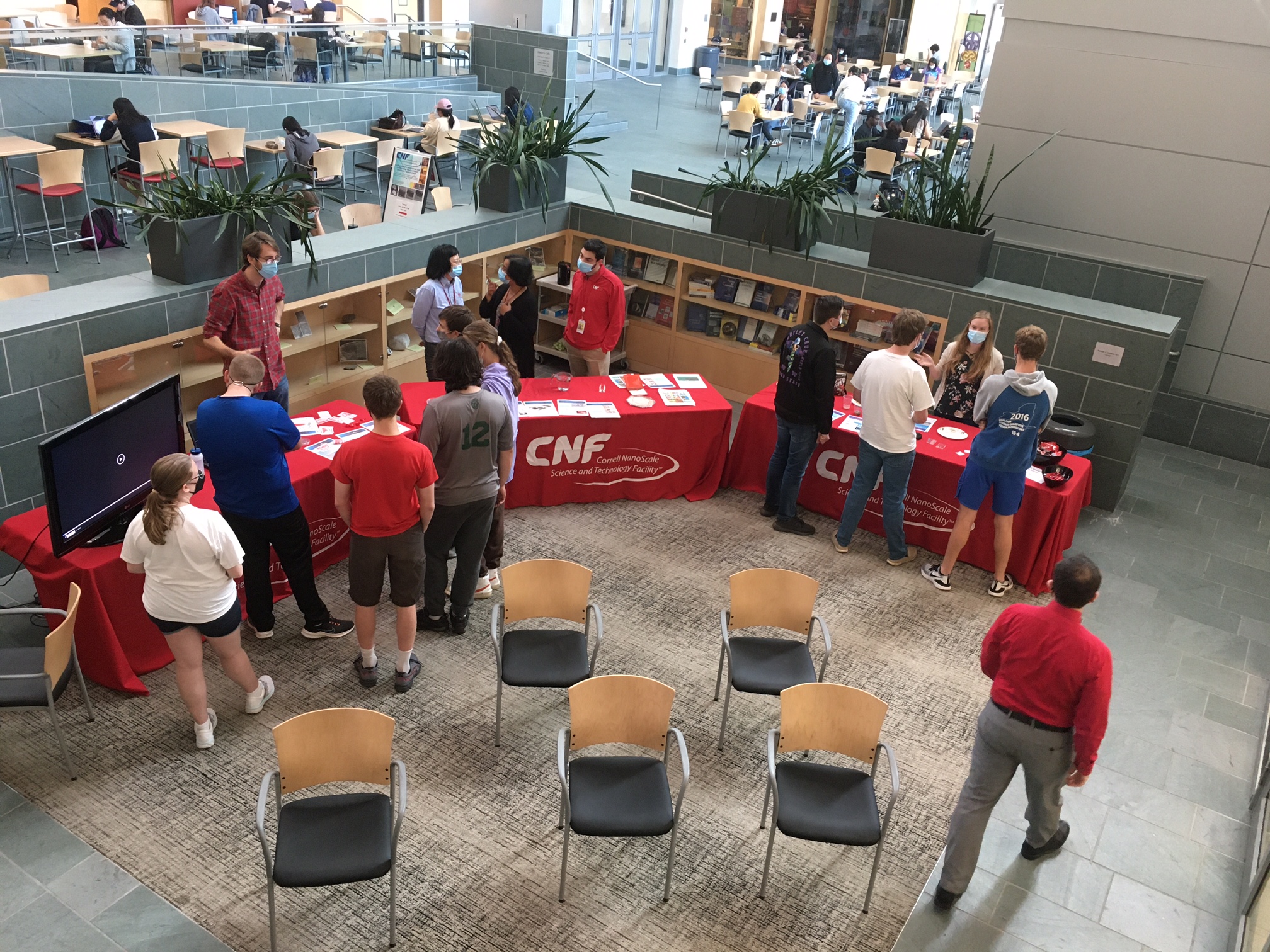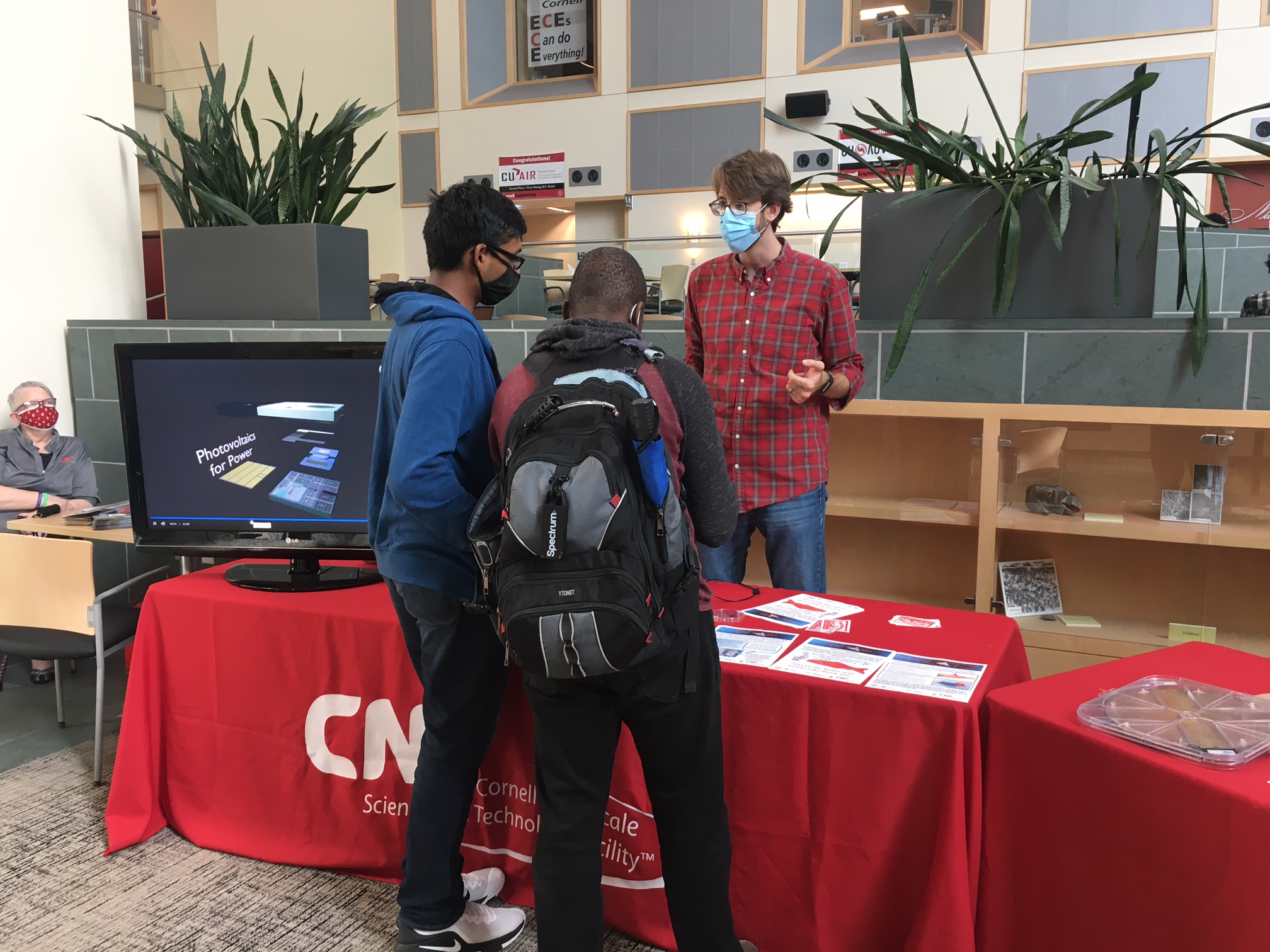 Northwestern University Atomic and Nanoscale Characterization Experimental Center (NUANCE)
- "Art of Science" image contest
- NUANCE Fest Videos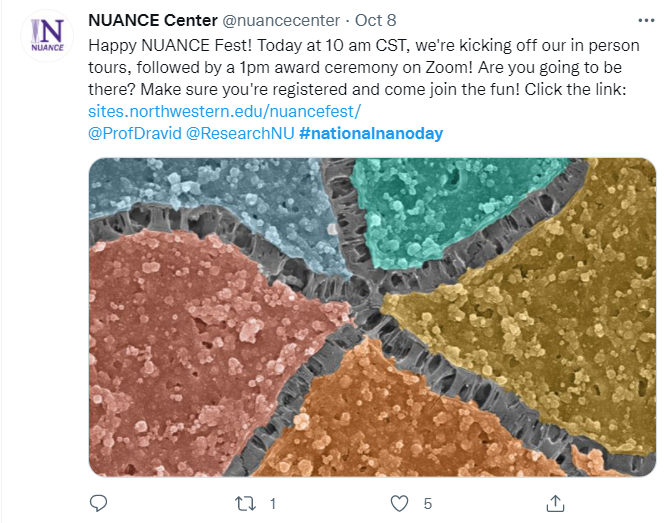 nano@stanford at Stanford University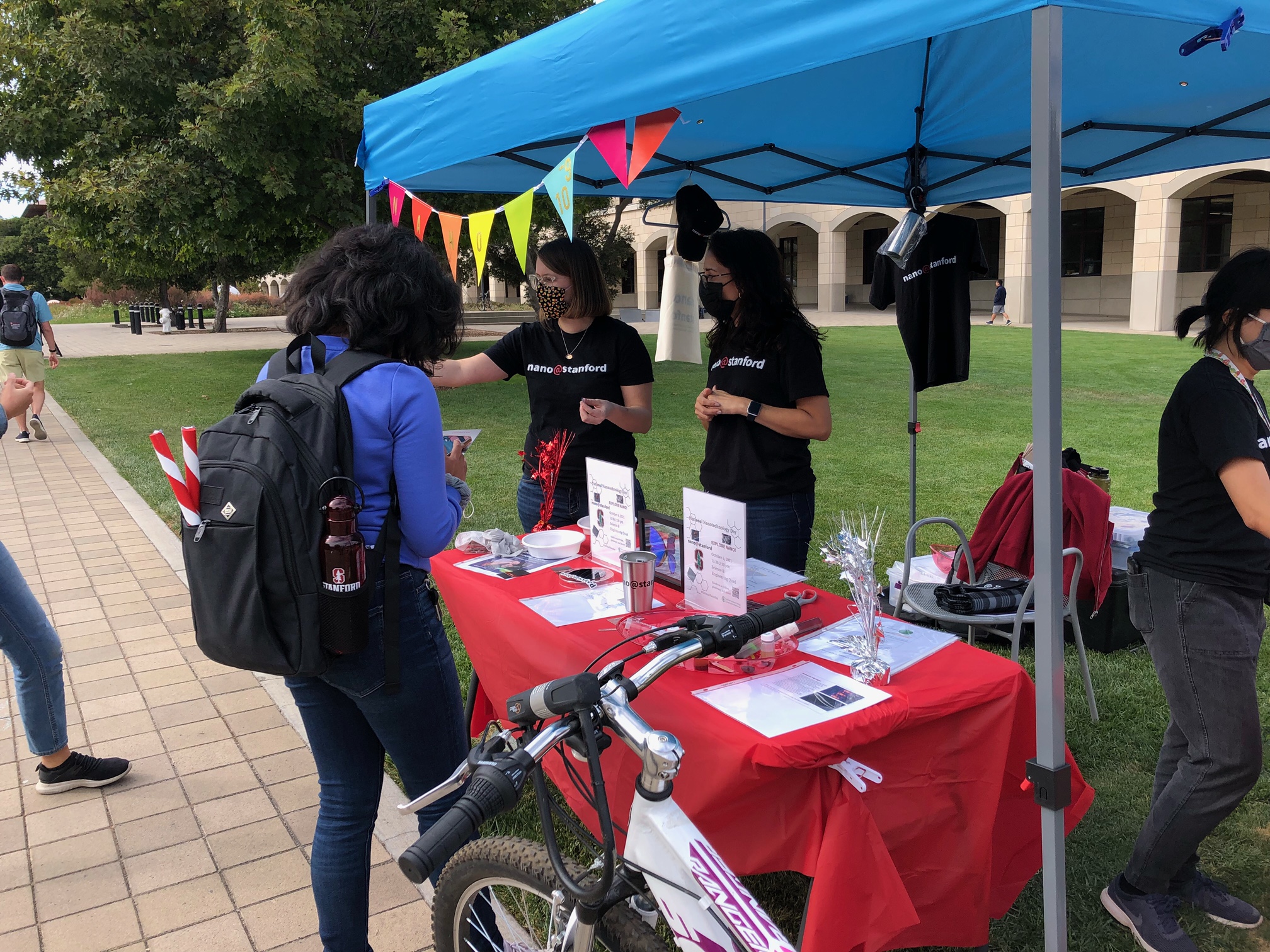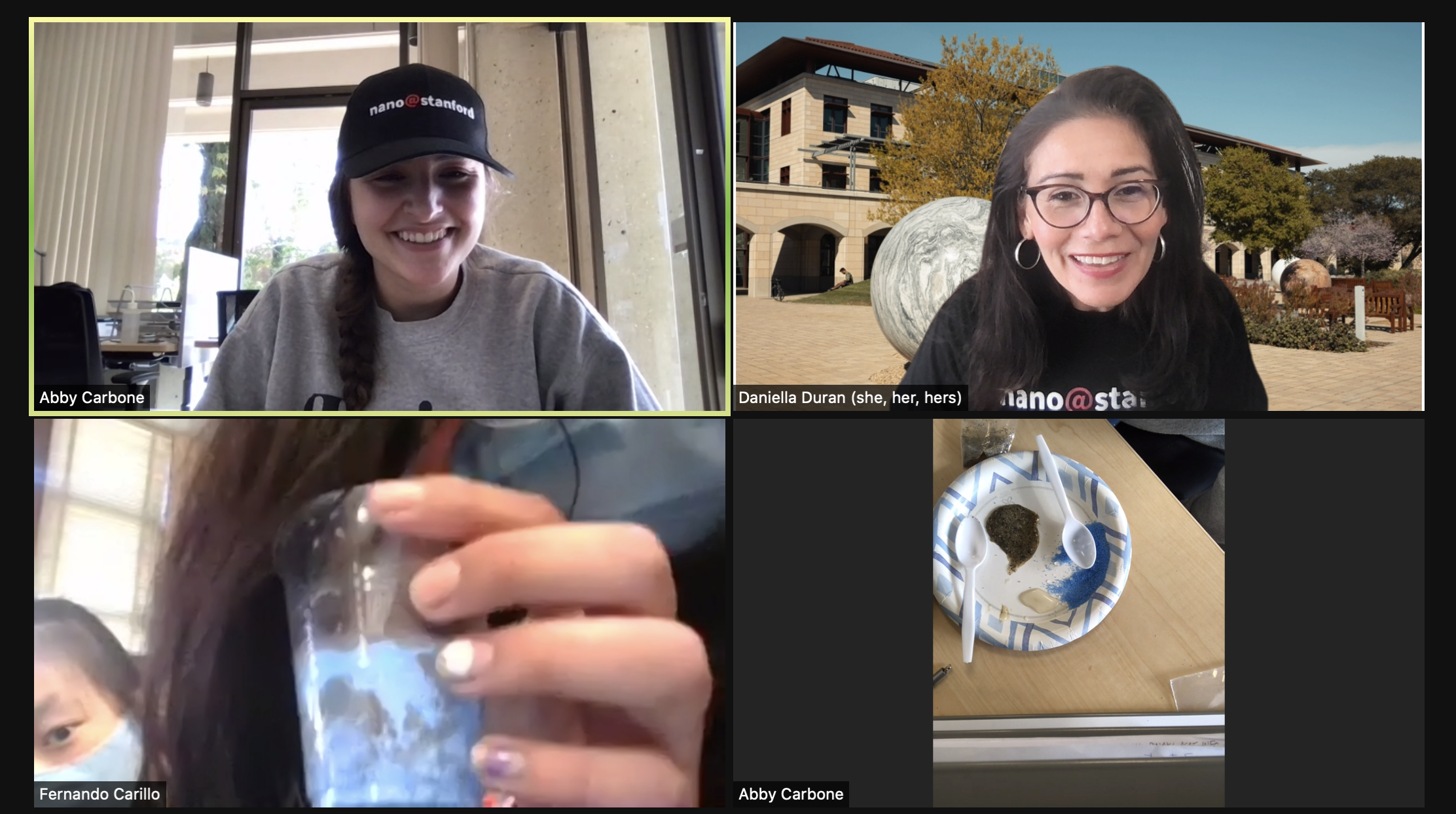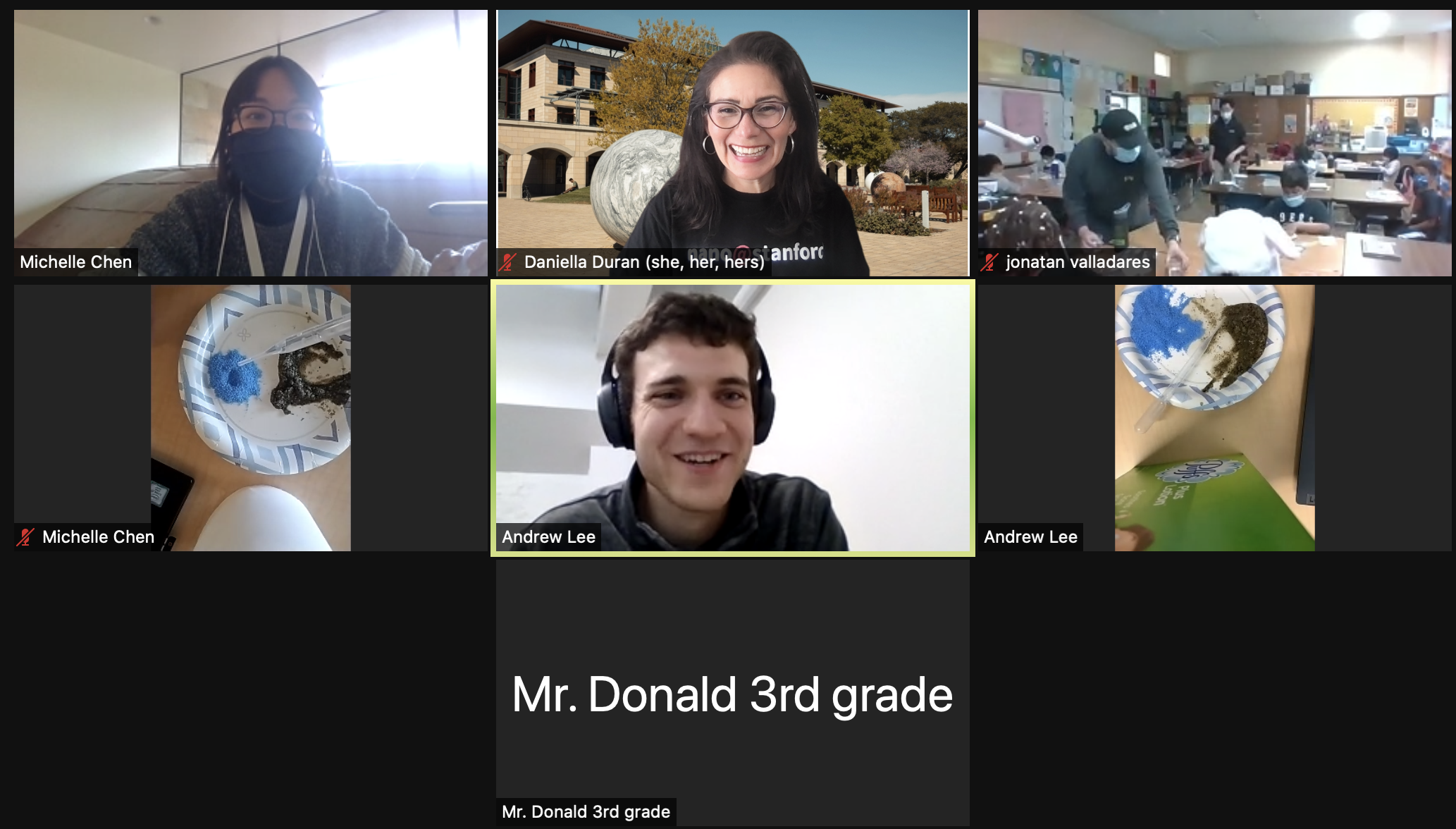 Nebraska Nanoscale Facility (NCMN) at the University of Nebraska-Lincoln
- Images submitted as part of the 2021 Kentucky Multi-scale Nano Image Contest
- Event held with the Kentucky Science Center: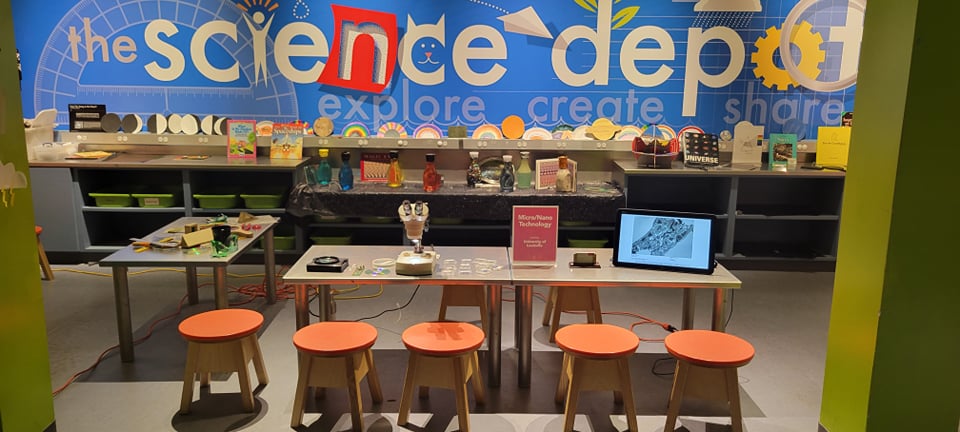 Nanoscale Characterization and Fabrication Laboratory (NCFL), or NanoEarth, at Virginia Tech
Virginia Tech Science Festival (Sept. 27–Nov. 19, 2022)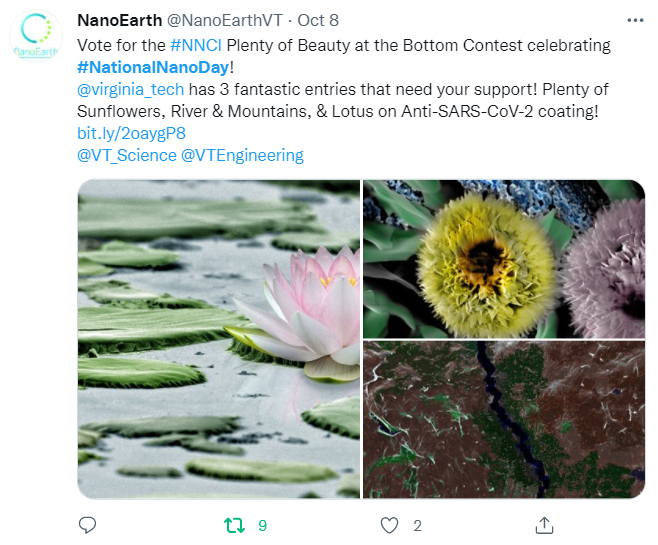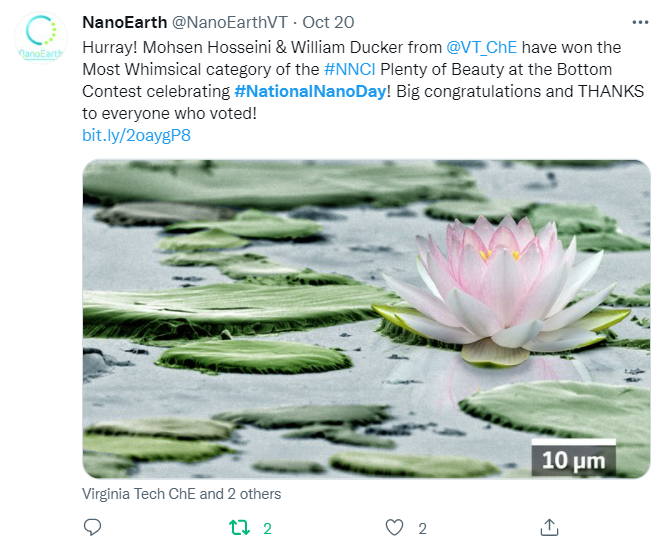 Northwestern University – International Institute for Nanotechnology (IIN)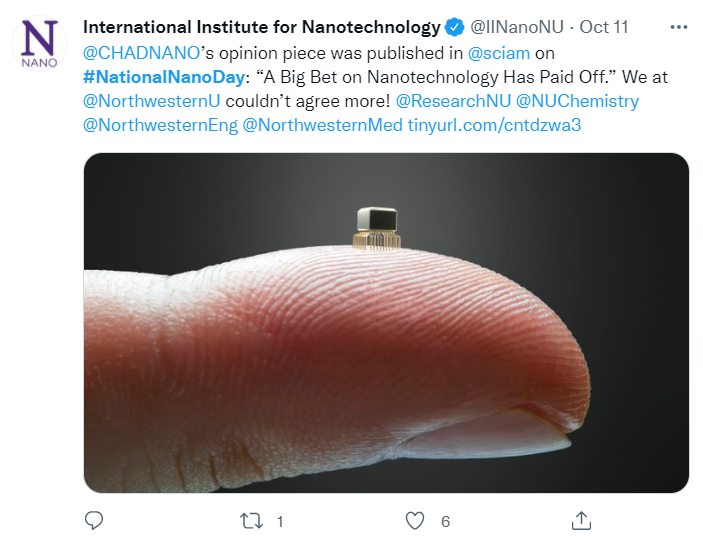 Office of Science and Technology Policy


The Ohio State University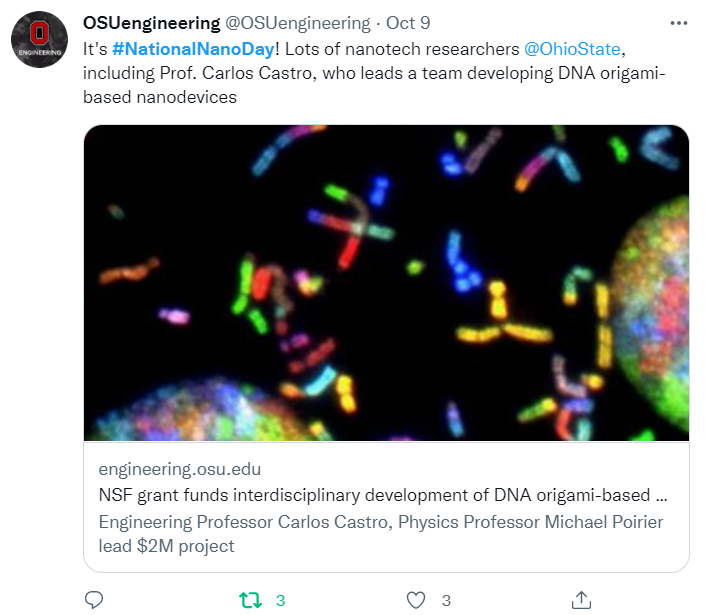 Thomas Scientific, LLC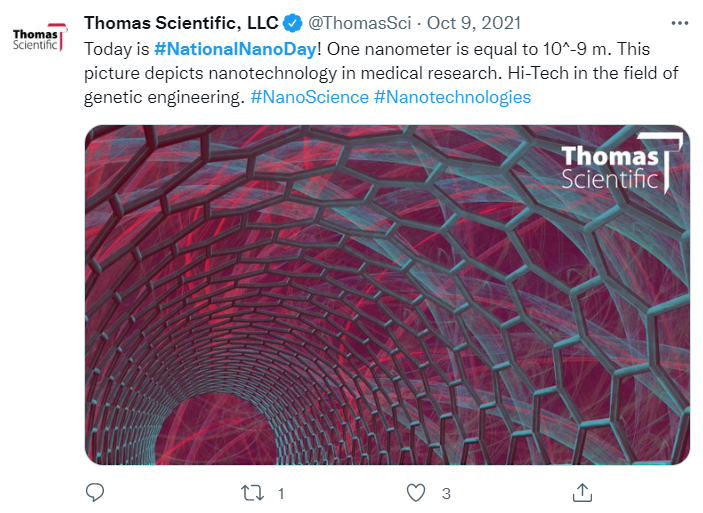 Toronto Metropolitan University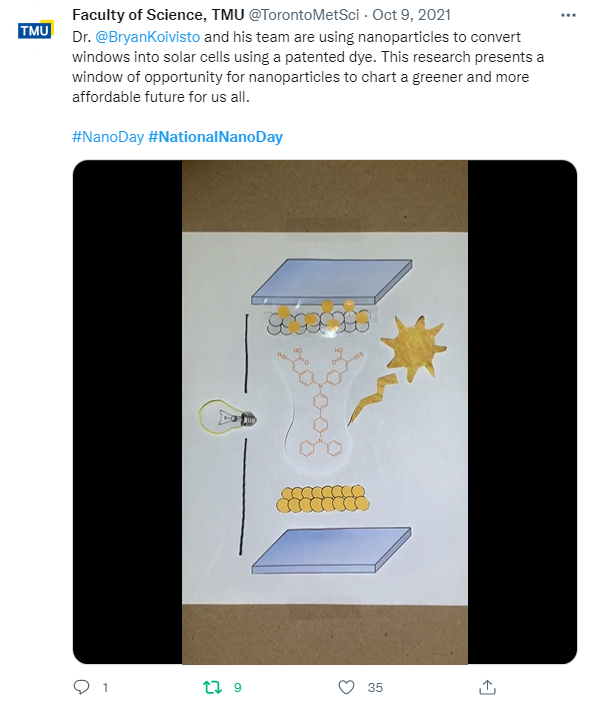 University of California Los Angeles (UCLA)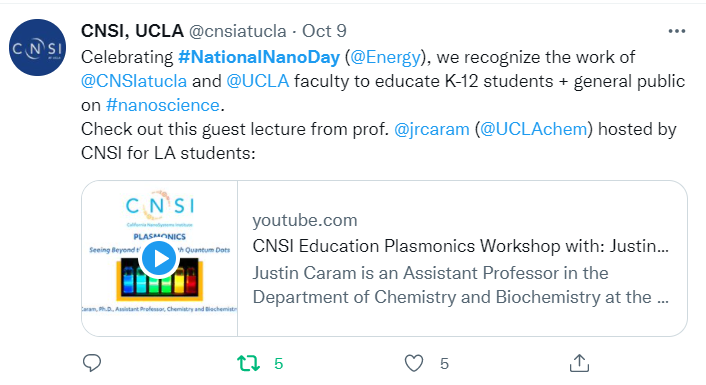 University of Chicago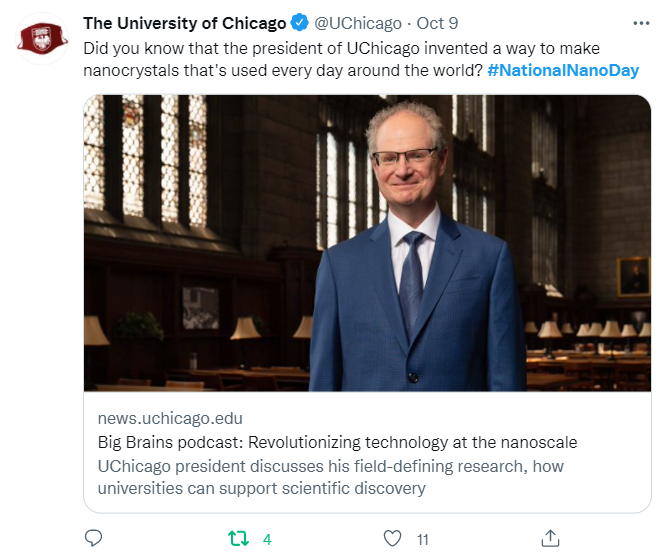 University of Florida Nanoscience Institute for Engineering and Medical Technology (NIMET)
On Oct. 12, 2022,  NIMET hosted the 2021 UF NanoDay Research Showcase.
University of Texas Austin - Portugal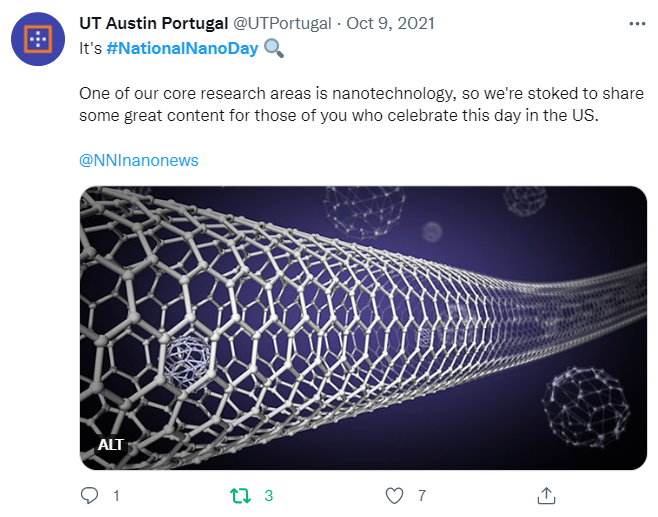 U.S. Department of Energy's Office of Energy Efficiency and Renewable Energy (EERE)- Advanced Manufacturing Office (AMO)
On Oct. 8, AMO featured a webpage dedicated to National Nanotechnology Day that celebrates AMO's nano portfolio and CABLE Conductor Manufacturing Prize—a competition that challenges innovators to use nanotechnology to develop and manufacture new, affordable conductivity-enhanced materials. The webpage also showcased a short video: Nanotechnology for Energy Efficiency 101.
Also, in celebration of National Nanotechnology Day, the CABLE Prize Stage 1 winners were announced on Oct. 8. Many competitors use nanotechnology to develop and manufacture new, affordable conductivity-enhanced materials.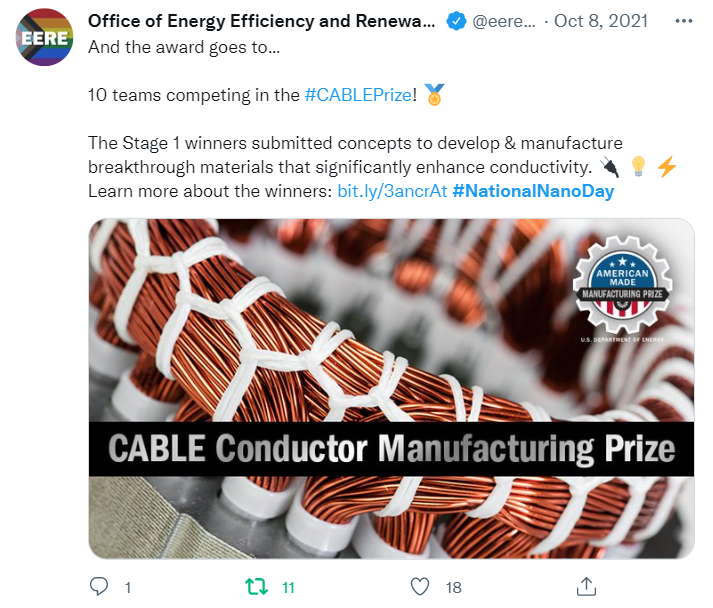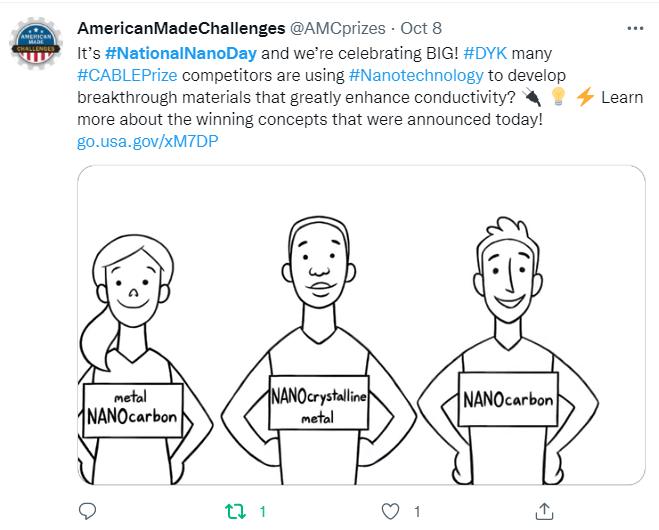 U.S. Department of Energy – National Laboratories
National Renewable Energy Laboratory (NREL)


Berkeley National Laboratory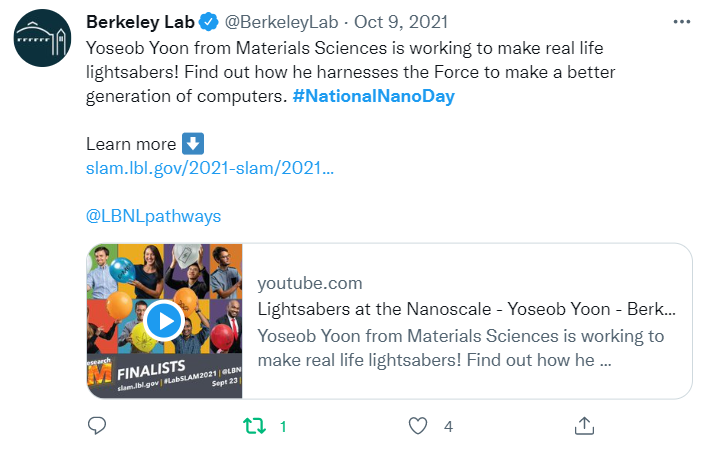 Los Alamos National Laboratory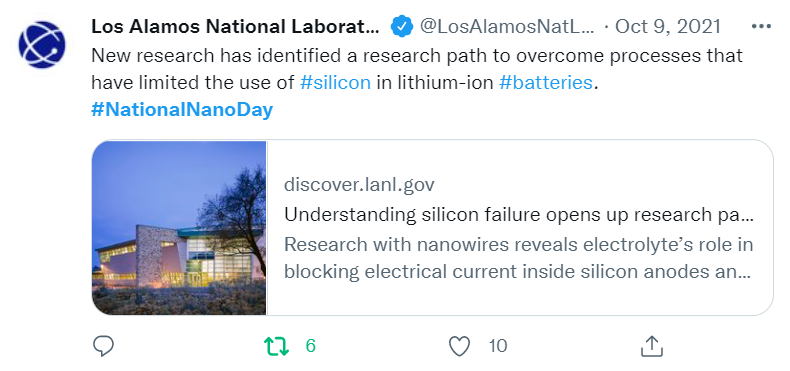 U.S. Department of Energy's Nanoscale Science Research Centers (NSRCs)
Center for Functional Nanomaterials (CFN) at Brookhaven National Laboratory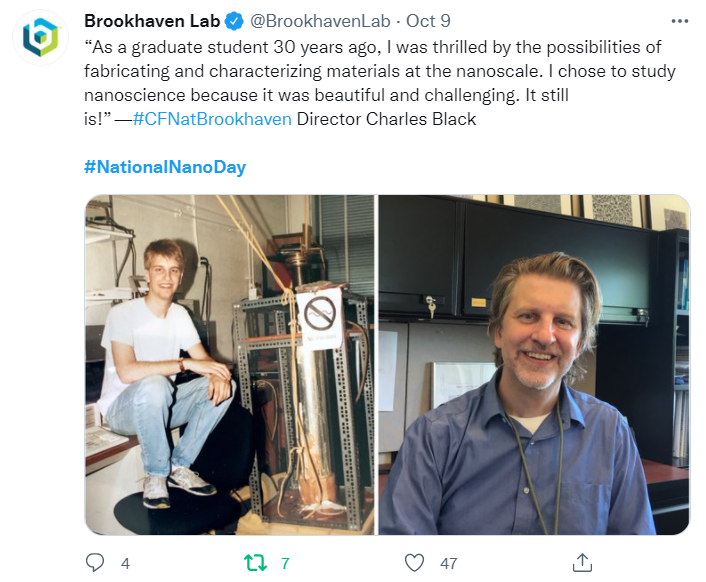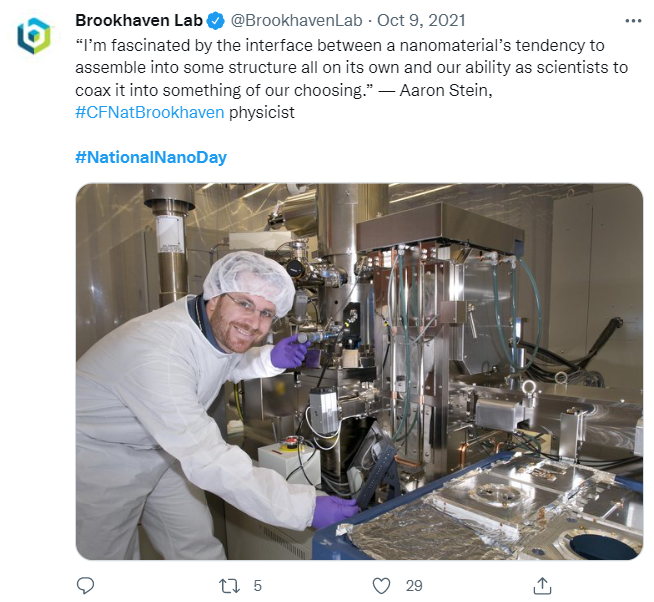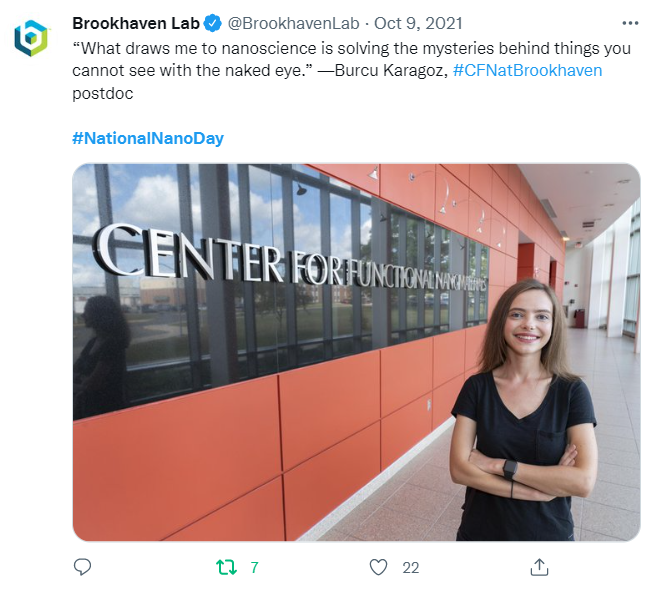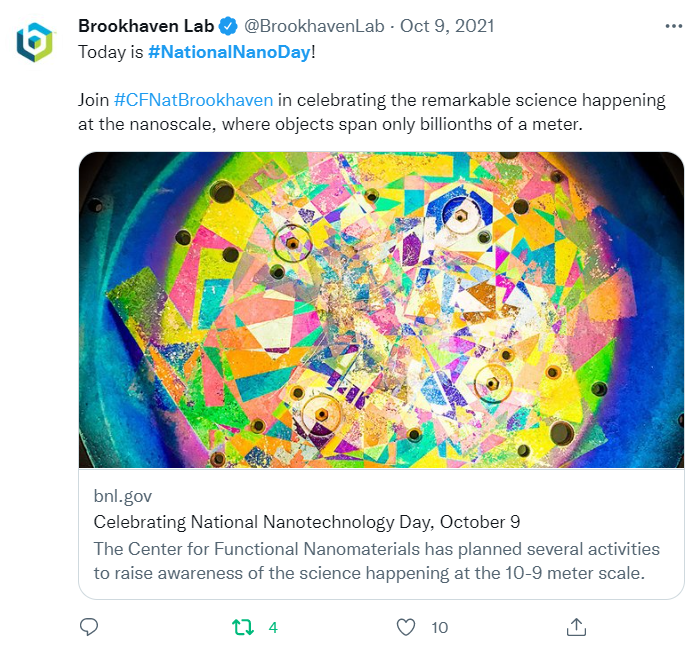 Center for Nanoscale Materials (CNM) at Argonne National Laboratory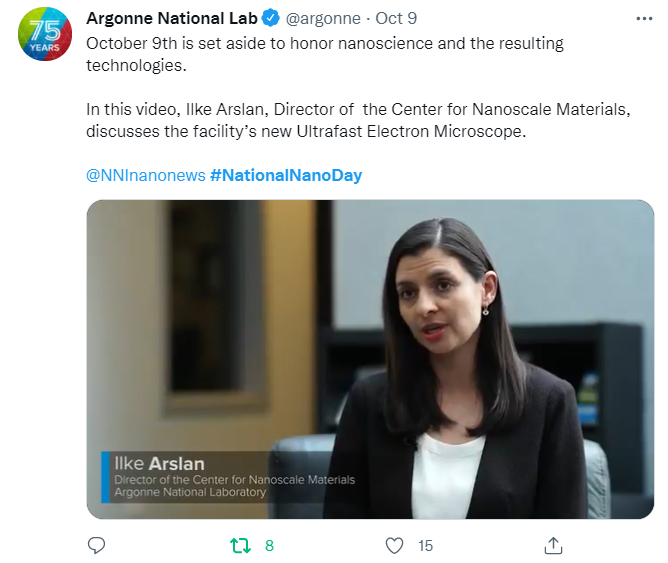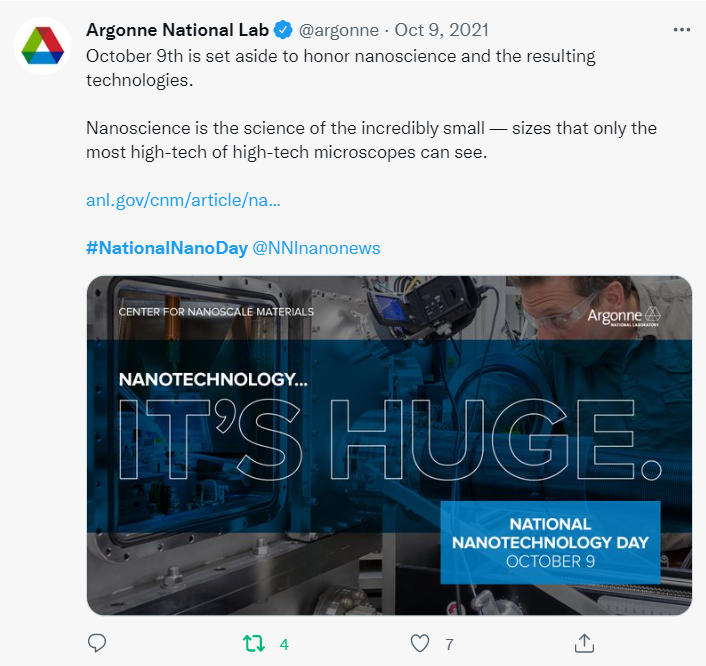 The Molecular Foundry at Berkeley National Laboratory
- 
Foundry Fireside Videos

-
2021 NanoArt Competition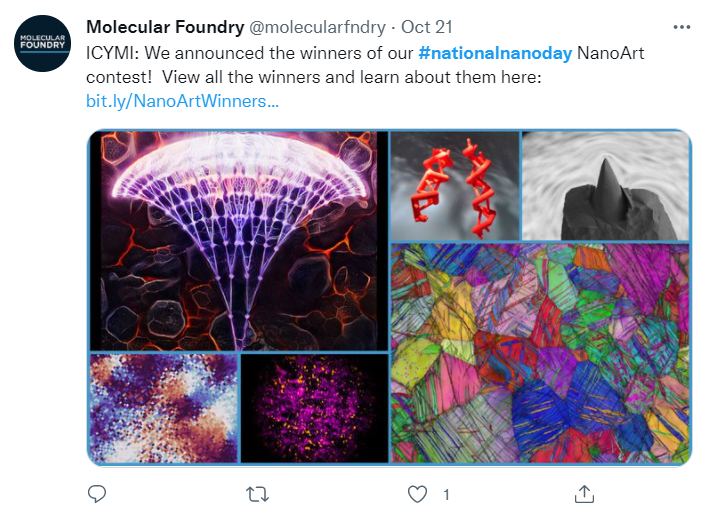 U.S. Environmental Protection Agency (EPA)