American Chemical Society

American Chemistry Council
Twitter posts throughout the day:








 
American Society of Mechanical Engineers (ASME)

Argonne National Laboratory's Center for Nanoscale Materials (CNM)
Lab-wide poster presentation session in honor of NND, featuring the cutting-edge research our scientists are working on and promoting multidisciplinary collaboration.




 
Center for Integrated Nanotechnologies (CINT) – Sandia and Los Alamos National Laboratories
Two activities on National Nanotechnology Day:
Kentucky Multi-Scale Manufacturing and Nano Integration Node (KY MMNIN)
On November 12: Scientists from KY MMNIN will travel to the local children's museum, the Kentucky Science Center, and will participate in a series of educational demos about the science of microtechnology and nanotechnology. The demos will include posters, an assortment of samples that children will observe under a professional high-power microscope, and a variety of commercial toys that show exciting nanotechnology principles, such as photovoltaics, ferrofluids, and nano surface effects.
 
Massachusetts Institute of Technology (MIT)
MIT's Koch Institute for Integrative Cancer Research released the following video for NND: https://www.youtube.com/watch?v=zMTAnaf-QK4&feature=youtu.be
The video features a panel discussion that explores the impact of nanomedicine on the future of cancer care and was part of the 2018 Koch Institute Summer Symposium: "Breakthrough Cancer Nanotechnologies."
Math Science Innovation Center
November 3, 2018: Partnership with Richmond Public Library to organize inside/outside activities and publicity/promotion activities on 
Nov. 3
(details coming soon)
Morristown High School, Morristown, NJ
Matthew Bley
School-wide nanotechnology poster contest
100 billion nanometer dash
 
NanoHub
Three activities:
nano@stanford (a National Nanotechnology Coordinated Infrastructure (NNCI) center)
Scientists from the center will volunteer in local classrooms to teach nanoscience lessons and set up remote tours of the center's cleanroom. These efforts will reach out to 200–300 students.
National Informal STEM Education (NISE) Network
Announcement of National Nanotechnology Day:

National Institute of Standards and Technology
Promote video for NIST NanoFab on NIST social media platforms (Facebook and Twitter).
Post nanotechnology-related photos on NIST Instagram account.

Northwestern University

Oak Ridge National Laboratory's Center for Nanophase Materials Sciences
Two efforts:
Promotion of NND through ORNL social media
Title: "One Atom at a Time: The Ultimate Frontier of Nanotechnology"
Location: Oak Ridge Institute of Continued Learning, Roane State Community College. 
Date/Time: October 9, at 3 p.m. ET.

Office of Science and Technology Policy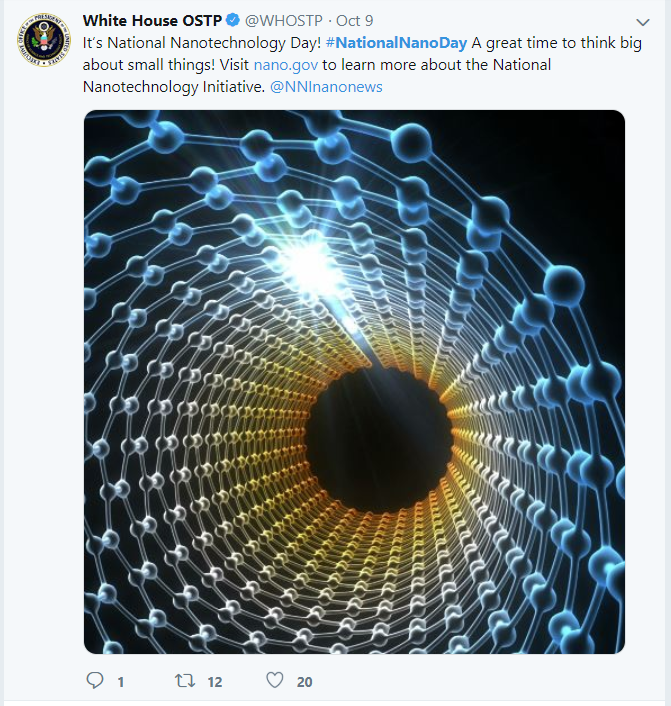 Oregon State University/Inventors Enterprise (Student Organization), Corvallis, Ore.
Inventors Enterprise will host a workshop at Oregon State University on the basics of Arduino and programming. After the workshop, the participants will be invited to run a 100 billion nanometer dash on campus to promote awareness of nanotechnology. To learn more about the event, check out their Instagram account: @inventors.enterprise.

Penn State University – Remotely Accessible Instruments for Nanotechnology (RAIN) Network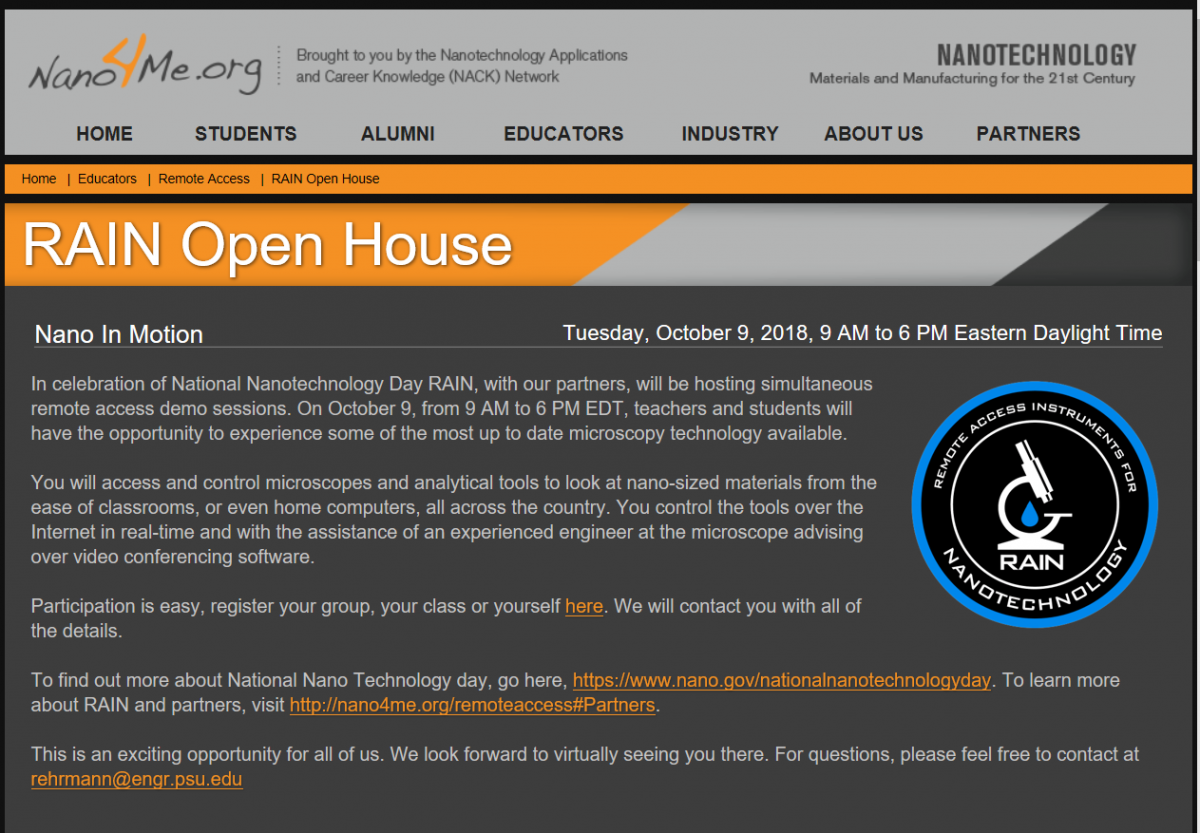 Description of the "RAIN Open House" on Nano4Me.org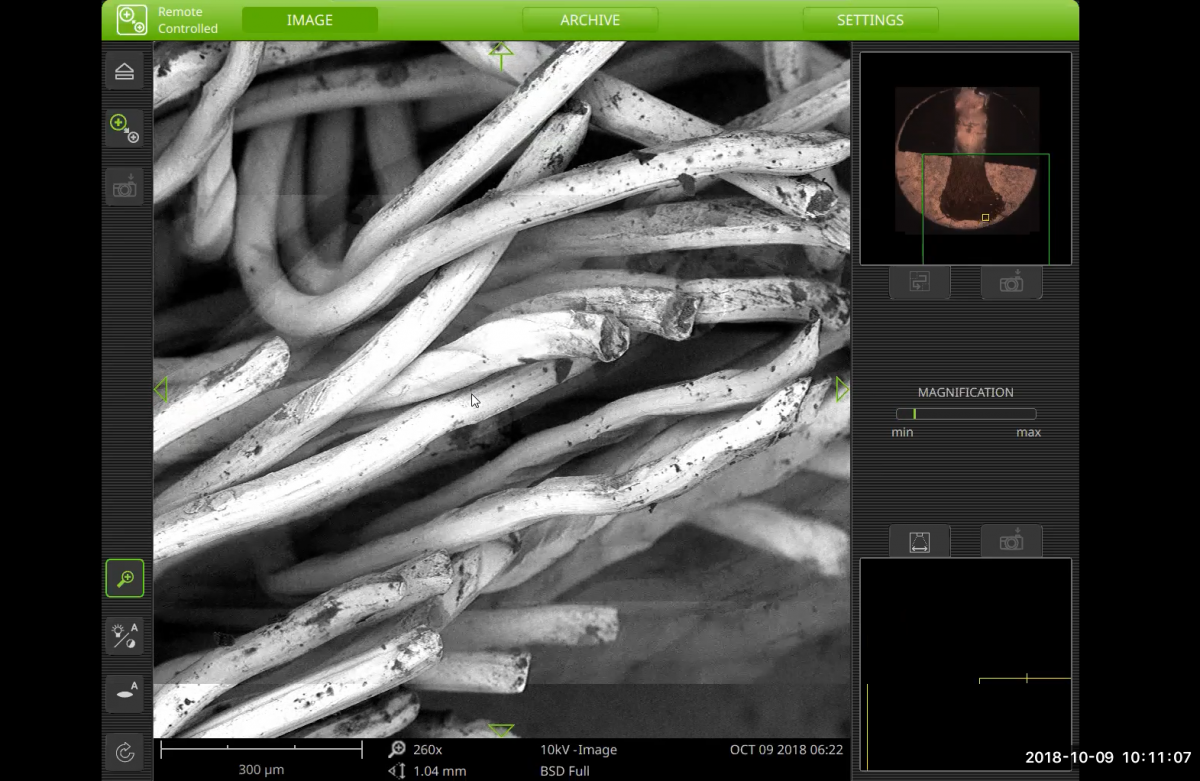 Scanning Electron Microscopy image of a wire sample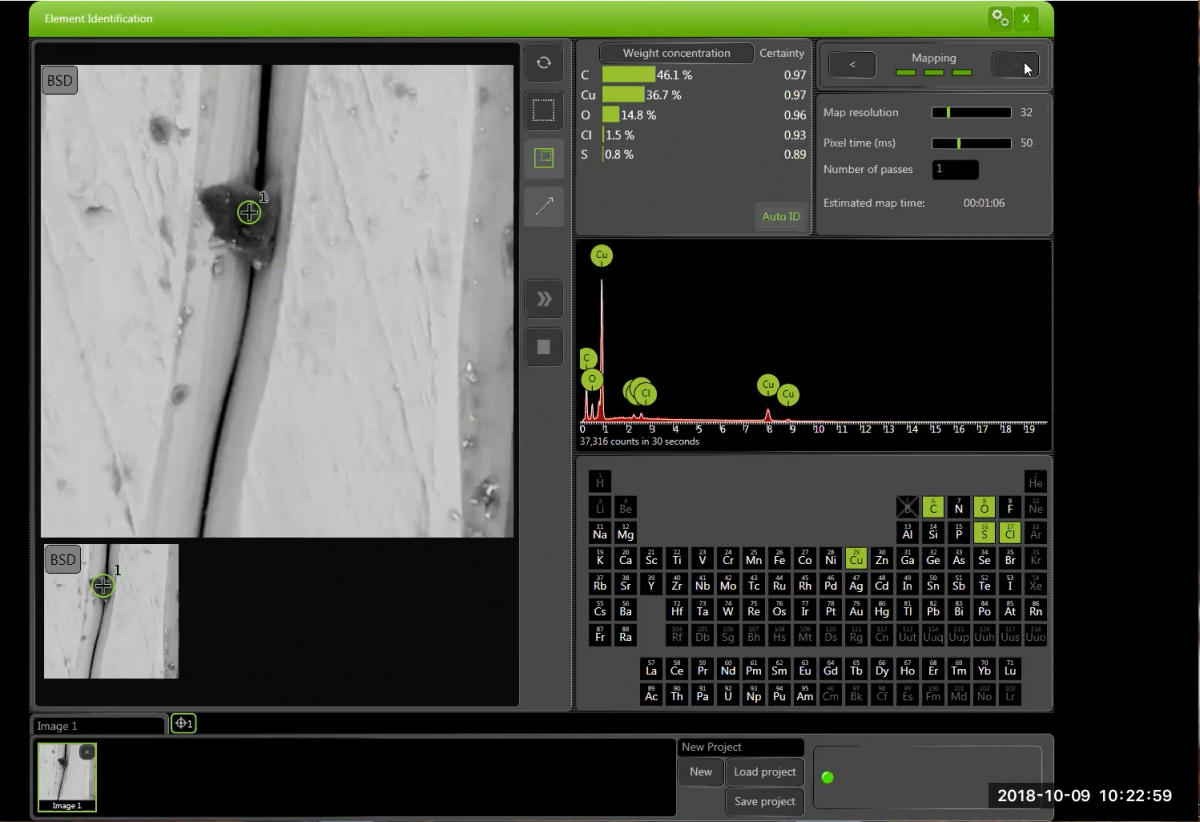 Element analysis of a wire sample from the Scanning Electron Microscope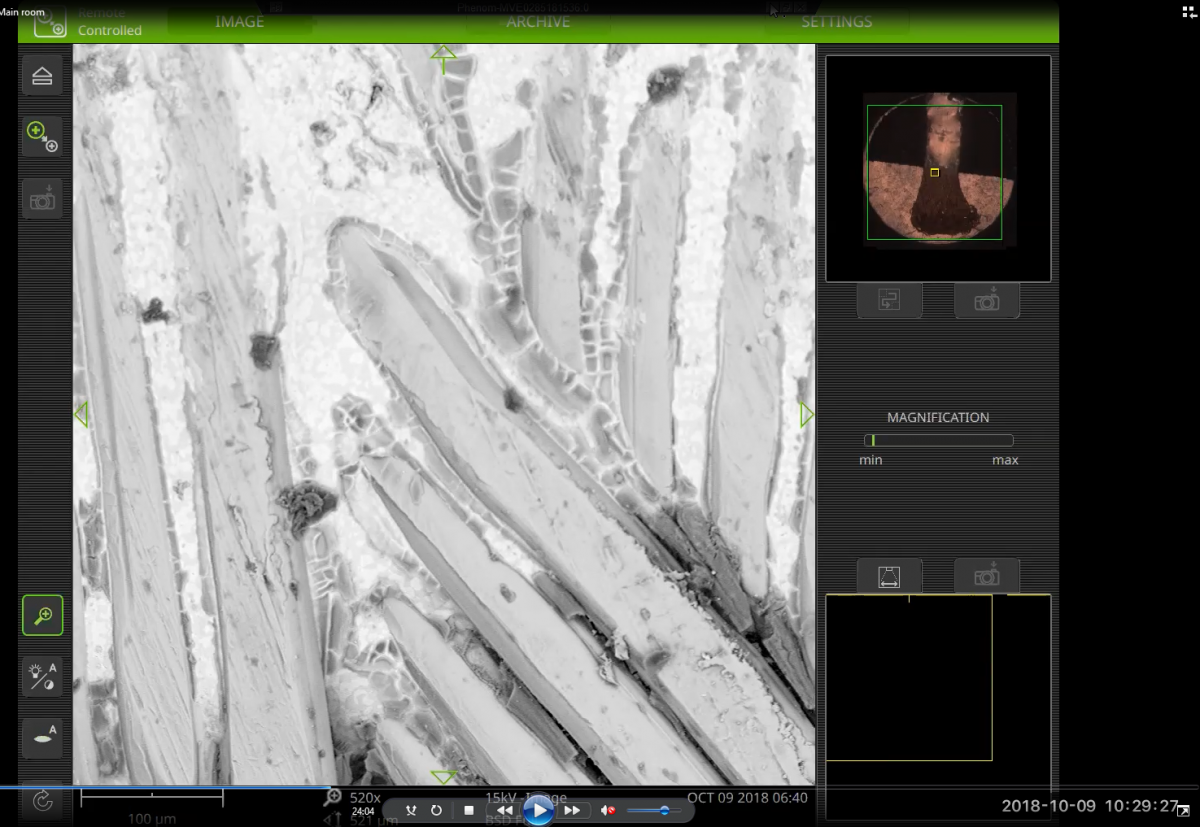 Scanning Electron Microscopy image of the soldering transition to the wire sample

Royal Society of Chemistry
National Nanotechnology Day USA: Collection of recent articles published in three journals of the Royal Society of Chemistry: Nanoscale Horizons, Nanoscale, and Nanoscale Advances. In celebration of National Nanotechnology Day, all of the articles in this collection are free to access by anyone until Nov. 9, 2018. (Users will need to create a free account if they don't already have an account with the Royal Society of Chemistry; it should take only a few minutes to create a free account.)
At the Nanoscale Horizons Symposium, which will be held in La Jolla, Calif., on Oct. 5, 2018, the welcome presentation will include a slide introducing National Nanotechnology Day.
 
Science Museum of Virginia, Richmond, VA
Hands-on demonstrations, organized by the museum's nanoinformatics team.
Photos from NND 2017 demonstrations at the Science Museum of Virginia

Texas Nanofabrication Facility (TNF), University of Texas at Austin
Tour of the facility for high school students, including a movie video on nanotechnology and a short lecture. TNF's undergraduate lab technicians participated as hosts.
Hands-on demonstration with squishy dough and lemon circuit:




The Molecular Foundry – Lawrence Berkeley National Laboratory
Two activities:
NanoArt image contest among Molecular Foundry users and staff: There are two parallel sets of votes to get a 'Foundry community' winner and a 'People's Choice' winner.  For the people's choice winner, votes are being solicited from the general public for one week, from Oct. 9 to Oct. 15. You can check out the entries and vote for your favorite ones (up to three) here.
Livestream Q&A with staff scientists (open to the general public): Foundry scientists Emory Chan and Sinéad Griffin will talk about how they create and study nanosized particles that could be useful for new types of lasers, medical research, and more, and also how nanotechnology could aid in the search for the unseen, mysterious stuff called dark matter that makes up most of the matter in the universe! Tune in for the video livestream at 10:09 a.m. PT (1:09 p.m. ET) on Tuesday, October 9, 2018 on Berkeley Lab's YouTube channel
 
University of California San Diego's Jacobs School of Engineering - Nanoengineering and Technology Society (NETS)
Events with students to build general awareness of nanotechnology: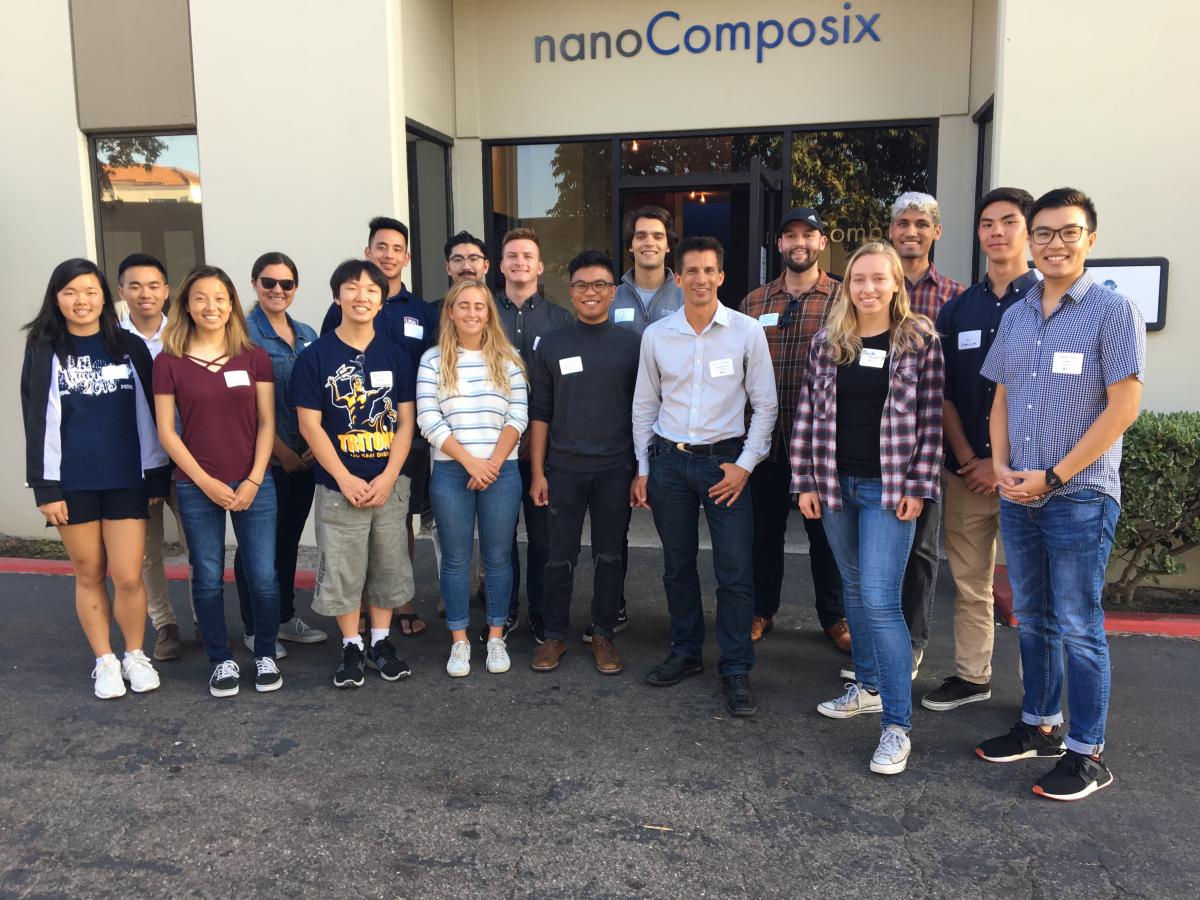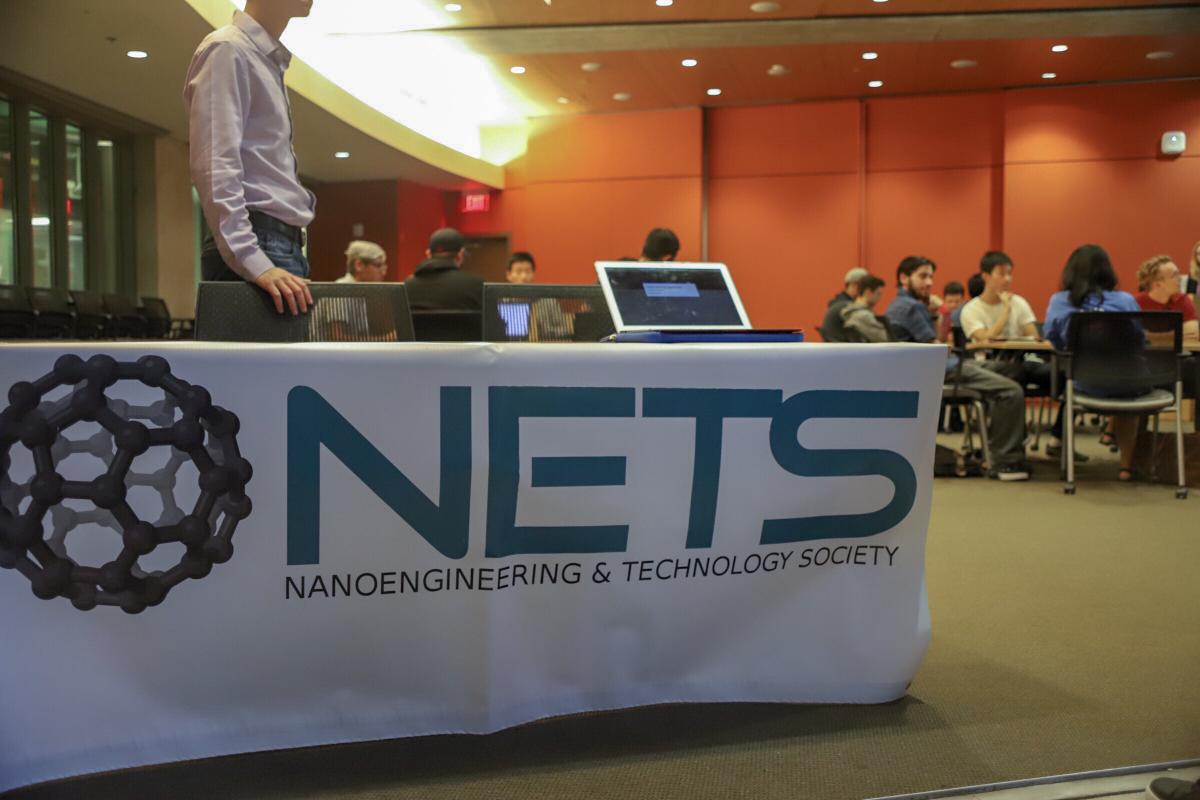 University of Nebraska-Lincoln's Nebraska Center for Materials and Nanoscience
Presentation and tour of the Nebraska Center for Materials and Nanoscience, organized in collaboration with the Nebraska Section of the American Association of Physics Teachers (N-AAPT)
 
University of Pennsylvania's Singh Center for Nanotechnology
NanoDay@Penn

University of Virginia/Nano and Emerging Technologies (NExT) Club, Charlottesville, VA
On Oct. 13: Presentation by Kathryn McAtamney, an engineer at the Tesla Gigafactory, close to Reno, Nev., about her experiences at Tesla. She will provide advice for shaping a career in the modern STEM industry.

University of Washington NNCI Washington Nanofabrication Facility
Oct. 6, 2018: National Nanotechnology Day at the Pacific Science Center: Volunteers will present hands-on science demonstrations at a dozen booths in the Pacific Science Center.

University of Washington NNCI Washington Nanofabrication Facility
National Nanotechnology Day at the Pacific Science Center (details coming soon)

Valencia High School, Valencia, CA
Daniella's Honors Nanoscience class and the high school's Science, Technology, Engineering, and Math student club are hosting an open house during lunch and brunch so students can participate in hands-on activities that involve nanomaterials, such as quantum dots and superhydrophobic surfaces. The students will also use a scanning electron microscope on loan from Hitachi to view all sorts of samples, from ants to meteorites.