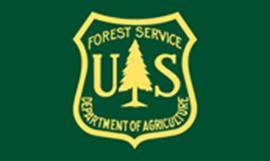 Co-Sponsored by:


DATE: May 20-21, 2014
LOCATION: USDA Patriot Plaza III Conference Center, 355 E Street SW, Washington D.C.
AGENDA: Click here to view the agenda.
PRESENTATIONS: Click here to view available presentations.
INVITATION LETTER: Click here to view the invitation letter.
ABOUT: The "Cellulose Nanomaterials – A Path Towards Commercialization" workshop is being organized by the U.S. Department of Agriculture (USDA) in collaboration with and co-sponsored by the National Nanotechnology Initiative (NNI). This workshop will bring together high level executives from government and multiple industrial sectors to identify pathways for the commercialization of cellulose nanomaterials and facilitate communication across industry sectors to determine common challenges.
The primary goal of the workshop is to identify the critical information gaps and technical barriers in the commercialization of cellulose nanomaterials with expert input from user communities. The workshop also supports the announcement last December by USDA Secretary Thomas Vilsack regarding the formation of a public-private partnership between the USDA Forest Service and the U.S. Endowment for Forestry and Communities to rapidly advance the commercialization of cellulose nanomaterials. In addition, the workshop supports the goals of the NNI Sustainable Nanomanufacturing Signature Initiative.
AREA HOTELS: A list of area hotels is available here.
*The closest metro station (to the USDA Center), is Federal Center SW, serviced by the Blue and Orange lines.
FOR MORE INFORMATION: Contact ncworkshop@nnco.nano.gov and view the Twitter feed @NNInanonews #ncworkshop