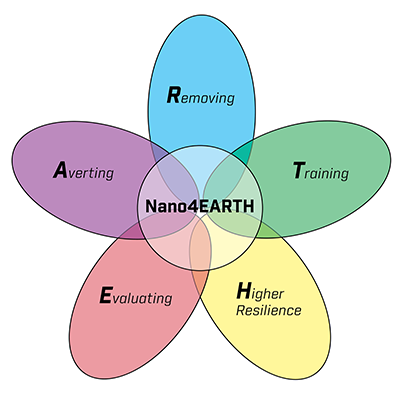 The National Nanotechnology Challenges aim to mobilize the nanotechnology community to help address global issues.
Nano4EARTH
Enduring climate change solutions will require multi-faceted approaches that increase understanding of the science, advance useful technologies, and help society prepare for predicted climate change impacts. The breadth and versatility of nanotechnology enables a unique opportunity to combat climate change on all fronts.  Nano4EARTH recognizes the role nanotechnology will and already plays in: Evaluating, monitoring, and detecting climate change status and trends; Averting future greenhouse gas emissions; Removing

existing greenhouse gases; Training and educating a highly skilled workforce to harness nanotechnology solutions; and developing Higher resilience to—and mitigation of—climate change-induced pressures for improved societal/economic resilience.
List of selected programs from NNI participating agencies that may support climate mitigation
nanotechnologies
Click here for information about the Nano4EARTH Kick-off hybrid workshop, to be held in Washington, DC and online on Jan. 24–25, 2023.