Description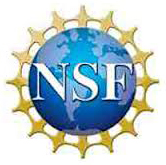 The many nanotechnology initiatives around the world have fueled the explosive growth in Nanoscale Science and Engineering (NSE) knowledge and in nanoenabled marketplace technologies. As a result of this growth:

a. There will be a need for an extensive, informed, skilled workforce as nanostructures become the building blocks for materials and directed self assembly becomes a viable manufacturing process. Estimates of the global market for nano-enabled technologies are in the $1T/year range by 2015, and $3T/year by 2020.
    
b. Graduates from secondary school must have the background to meet the NSE knowledge expectation, reflected by the "Big Ideas" of NSE. The growing incorporation of NSE into 4-year University and College education, where innovation and critical thinking toward our future are
nurtured, and the growing workforce need both compel attention at K-12.
   
c. Workers and members of the general public may be in contact with nanomaterials in various forms during manufacturing or in products. They should be sufficiently knowledgeable to understand the benefits and risks associated with the new technological capabilities enabled by NSE.
   
d. Nanostructures hold the potential to have significant new physical, chemical, and biological properties that will lead to innovative products. This new knowledge needs to become part of the K-12 educational corpus in order for our citizenry, workforce, business and regulatory communities to remain competitive in the global economy.
   
e. Nanoscale science and engineering is largely transdisciplinary. While challenging to the traditional science and engineering education taxonomies, NSE provides clear application-inspired examples of transdisciplinary innovation (Section IV of this report).
   
f. The nanoscale presents a novel view of the world, and nano-enabled solutions to societal problems are fascinating so as to attract students interested in Science, Technology, Engineering and Mathematics (STEM).
   
g. The National Science Foundation (NSF) and other funding institutions around the world have been paying attention to education at the nanoscale. There is a broad range of new NSE instructional materials, many of which are available as cyberinfrastructure resources. There are
also NSE resources for the professional development of teachers.