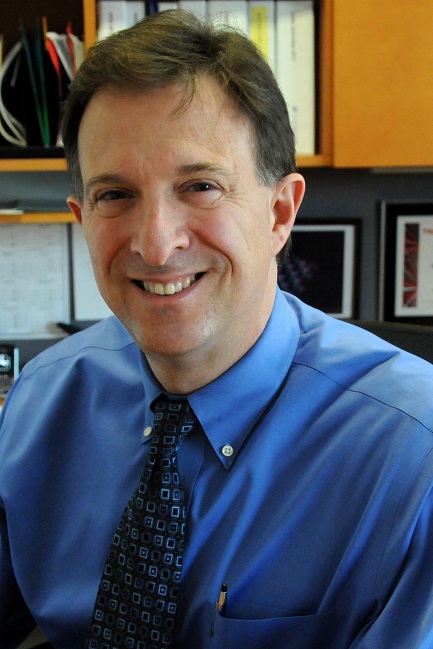 (Jan. 17, 2014) The National Nanotechnology Coordination Office (NNCO) is pleased to announce the appointment of Dr. Lloyd Whitman as the Interim Director of the NNCO.  Dr. Whitman, who has been serving as the Deputy Director of the Center for Nanoscale Science and Technology (CNST) at the National Institute of Standards and Technology, will lead the NNCO until a new Director is in place. His appointment follows the recent retirement of NNCO Director Dr. Robert Pohanka.
"Dr. Whitman's broad background in nanotechnology and long involvement with the National Nanotechnology Initiative will help us maintain the Initiative's important work in this economically important domain of science and technology, and will ensure a smooth transition while we conduct a national search for the next NNCO Director," said Dr. Altaf (Tof) Carim, Assistant Director for Nanotechnology at the Office of Science and Technology Policy.
As the founding Deputy Director of the CNST, NIST's nanotechnology user facility, Dr. Whitman created, implemented, and manages all policy and operational aspects of the Center.  In addition to working closely with the CNST's Director in leading the Center's strategies and programs, as a member of NIST's senior executive leadership he regularly assists the NIST Director on a range of policy and operational projects, and serves as the external liaison for NIST's overall nanotechnology program.
Prior to joining the CNST in 2008, Dr. Whitman led the Surface Nanoscience and Sensor Technology Section at the Naval Research Laboratory, conducting a diverse portfolio of research programs in semiconductor, organic, and biomolecular nanostructures, their use in novel functional surfaces, and their integration into advanced sensor systems for national security applications.
Dr. Whitman has been a representative for both the Department of Defense and NIST on the National Science and Technology Council, Subcommittee on Nanoscale Science, Engineering and Technology (NSET), and since December 2012 has served as Co-Chair of the NSET.  He has over 160 publications and patents in the areas of nanoscience and sensor technology, and numerous media citations and awards, including the Navy Meritorious Civilian Service Award.
Contact:
Marlowe Newman, Communications Director
703-292-7128
mnewman@nnco.nano.gov